Ephesus, Turkey: Notes
---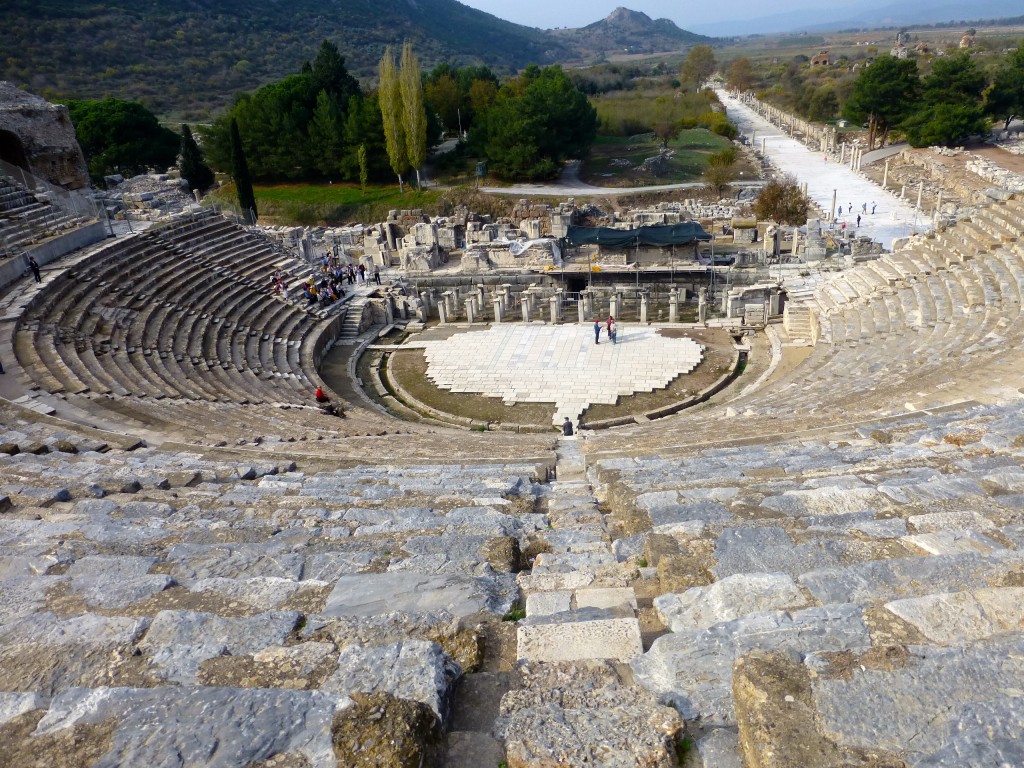 Photo: This very amphitheatre had a capacity of 24,000.  When sitting in the upper part, you could hear
a penny drop on the stage below. This entire site remained undiscovered for 1500 years until a young man from
France made the discovery in the 1800s.  Even following the discovery, excavation did not begin until the early 1900s.
Part 5: A Visit to the Ancient City of Ephesus
The amazing history of the  Ancient City of Ephesus will be written in due course as at this time  we are into a series of 12-14 hour days, so there is not much time to even review the notes of our visits.
Cheers,
Harold
https://www.facebook.com/media/set/?set=a.580672315338489.1073741866.347263575346032&type=3
(911)
(Visited 244 times, 1 visits today)
Trackback from your site.