Loneliness, Life's Last Companion
---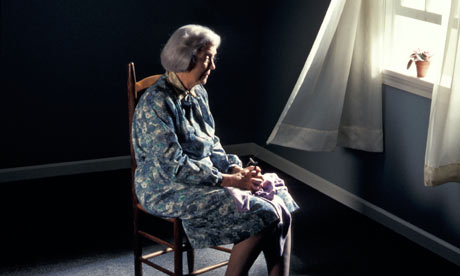 The woman's eyes were filled with tears as she watched her husband's body being wheeled away on the stretcher. With her life-long companion dead, the woman knew everything had changed and it was not until I spent a little time talking with her and comforting her, that I realized just how much her life would change.
In those early the years, when the Fire Department provided the only ambulance service in Oak Bay, the police always attended to assist as needed. On this day I was dispatched to the residence where an elderly man had been found in the back yard by his wife after he had collapsed while gardening. As it seemed certain the man was dead, I stayed at the residence to assist the woman, his wife, in contacting a family member or friend to come over and assist in her time of need.
The couple had been living in this upscale south Oak Bay home for several years, but when I inquired if a family member, friend or neighbour who could come over and assist, the woman said there was no one. She was correct, there was not one friend, neighbour or relative in the Victoria area the woman could call upon to help. On the wall I noted a family portrait with two young men and inquired if they were her son's.  She stated there were and I learned both were professionals working back east, but had not visited home for several years. 
I was finally able to make contact one of her son, an MD as I recall, but he immediately stated that neither he nor his brother had time in their busy work schedule to fly to Victoria at the present moment. The son would, however, "make arrangements" for someone to come and help his mother. That no doubt meant a hired housekeeper or caregiver of some sort. I knew nothing of the family history, but the response shocked me.
This woman, a seemingly caring and kindly sort, was now living in a world where not a single child, relative or friend cared whether she lived or died. Thinking back to the last story, perhaps the "Cat Lady" of Beach Drive had ended her time in a better position! For her, there were a dozen cats that doted upon her and likely gave her comfort to the very end. At the end of shift on this day, sad cases such as these always had a lasting impact.
Harold
Note:  Unfortunately these stories and that of the Cat Lady, are repeated over and over every day in Canada. I read an article a couple of weeks back about the number of women in Canada today who end up alone. The number is staggering. This is partly due to the fact that women often outlive men by several years.
Here is a link to a recent story (our of NY)  The Lonely Life of George Bell
(837)
(Visited 194 times, 1 visits today)
Trackback from your site.