Posts Tagged 'Chief Del Manak'
---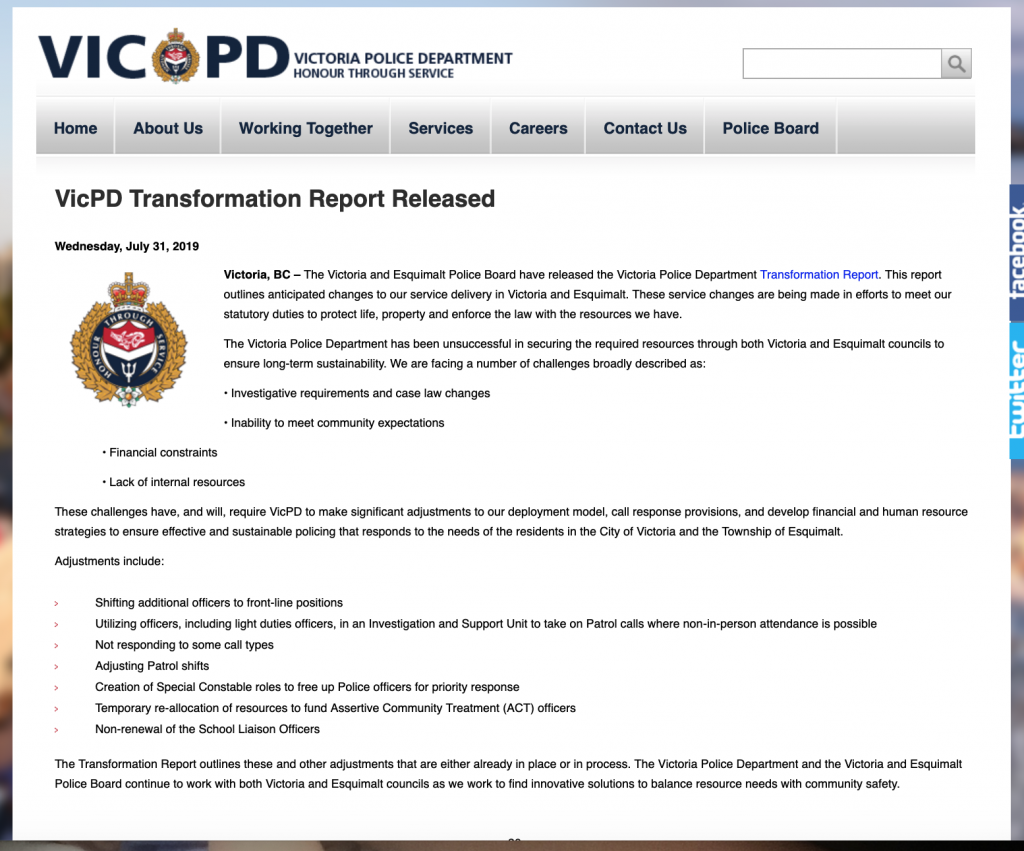 Thank-you Chief Del Manak.
Along with your administrative staff and members, you have now taken ownership of challenges faced by VicPD and our Capital City. Don't ever underestimate how important the step you have taken is in bringing about real change. It's been over two decades since a Victoria Chief Constable pushed back against powerful backroom forces touting amalgamation as the only solution.
Introduction
This post serves to introduce both Chief Manak's Transformation Report, as well as the broader discussion of policing in the CRD as presented in a recent four-part series Changing the way police do business.
While the Chief must cross many hurdles, he has taken the first step by asking his members and the citizens of Victoria to look inwards by defining what must be done if the force is to meet the challenges of the 21st century.
An initial move was made in the late 1980s and 90s, when another force insider, Chief Constable Douglas Richardson, and his immediate predecessor, worked to correct some long-standing deficiencies. Moving to the new police station on Caledonia was one giant step forward. However, following Richardson's retirement in 1999, progress stalled for one simple reason – the voices of amalgamation took over City Hall and the Police Department.
Amalgamation or Bust
(250)