Posts Tagged 'Insurance Rates'
---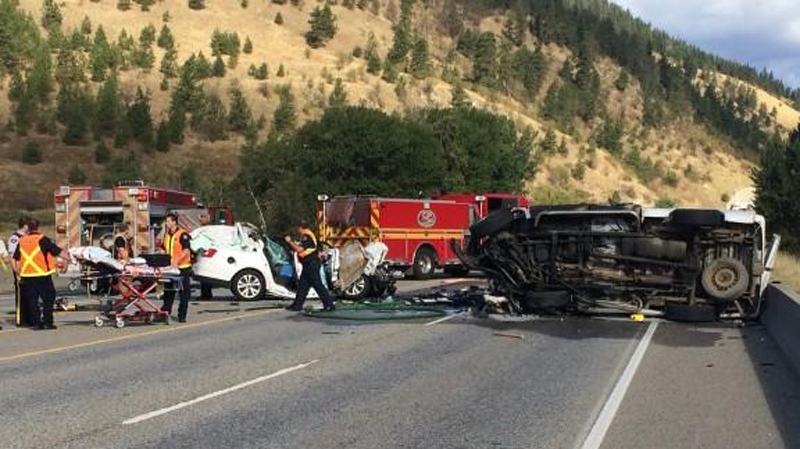 Scenes like this are all too common in BC and take a tragic toll in lives lost and families destroyed. The cost is high and we all pay but are Insurance Rates out of control in B.C.? Check out this article, as you may be surprised to see where British Columbia sits in relation to other Provinces.
This article is brought forward following an article in the Saanich News stating ICBC rates for some classes of vehicle are grossly inflated as compared the Alberta.
The Apocalypse Now Narrative
While I do not subscribe to a "fake news" narrative, it seems newspaper reporters often pick the worse possible narrative and treat that as if it was the only fact.  That is what is now happening with respect to insurance rates in BC where private providers have been fighting the public system, ICBC, for years.
One headline reads, "Drivers facing rate hike as ICBC deficit is expected to hit $1.3 billion" (Vancouver Sun headline, January 29). Other BC News outlets carry a similar doom and gloom narrative about looming debt and rate increases.
I do not argue ICBC faces a deficit, for reasons noted below, but would it surprise you British Columbia, Saskatchewan and Manitoba (the three provinces with public auto insurance) are among those with the lowest rates in Canada? Who has the highest? Alberta and Ontario. Alberta is about $1100 per year higher than BC and Ontario, at $5,500 per year, about three times higher.  Now to the ICBC debt.
Over the last several years, the provincial government has transferred millions from the Corporation to general revenue. Following are just two of news reports in which soundly criticize the practice.  In effect, the Conservatives (using their Liberal acronym) has constantly placed the Corporation in lose-lose position vis a vis their customers.  Now the rate comparisons among the Provinces.
Times Colonist (August 2016)
Global National (August 2016)
Some years back the BC Government attempted to raid the BC Pension Corporation of a multibillion-dollar fund in the same manner, but an uprising among pensioners and other interested parties help to thwart that attack. By having all that money transferred to an 'unfunded liability' of the government you can only imagine the disaster that would have become.
Now to the ICBC situation.
(391)