Are insurance rates soaring across BC?
---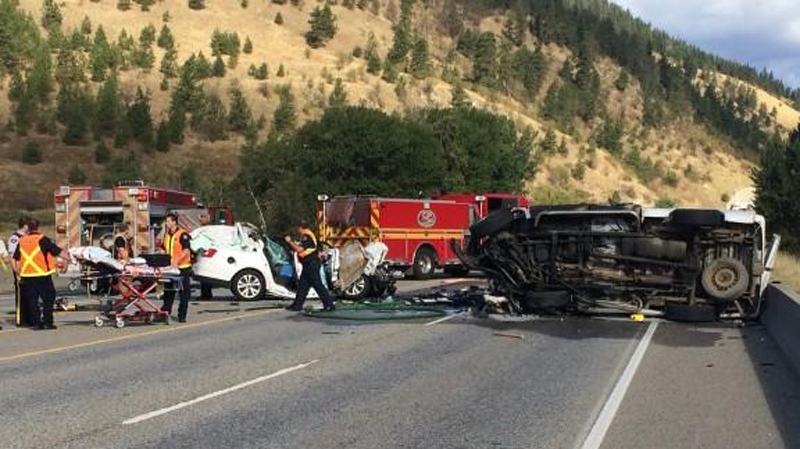 Scenes like this are all too common in BC and take a tragic toll in lives lost and families destroyed. The cost is high and we all pay but are Insurance Rates out of control in B.C.? Check out this article, as you may be surprised to see where British Columbia sits in relation to other Provinces.
This article is brought forward following an article in the Saanich News stating ICBC rates for some classes of vehicle are grossly inflated as compared the Alberta.
The Apocalypse Now Narrative
While I do not subscribe to a "fake news" narrative, it seems newspaper reporters often pick the worse possible narrative and treat that as if it was the only fact.  That is what is now happening with respect to insurance rates in BC where private providers have been fighting the public system, ICBC, for years.
One headline reads, "Drivers facing rate hike as ICBC deficit is expected to hit $1.3 billion" (Vancouver Sun headline, January 29). Other BC News outlets carry a similar doom and gloom narrative about looming debt and rate increases.
I do not argue ICBC faces a deficit, for reasons noted below, but would it surprise you British Columbia, Saskatchewan and Manitoba (the three provinces with public auto insurance) are among those with the lowest rates in Canada? Who has the highest? Alberta and Ontario. Alberta is about $1100 per year higher than BC and Ontario, at $5,500 per year, about three times higher.  Now to the ICBC debt.
Over the last several years, the provincial government has transferred millions from the Corporation to general revenue. Following are just two of news reports in which soundly criticize the practice.  In effect, the Conservatives (using their Liberal acronym) has constantly placed the Corporation in lose-lose position vis a vis their customers.  Now the rate comparisons among the Provinces.
Times Colonist (August 2016)
Global National (August 2016)
Some years back the BC Government attempted to raid the BC Pension Corporation of a multibillion-dollar fund in the same manner, but an uprising among pensioners and other interested parties help to thwart that attack. By having all that money transferred to an 'unfunded liability' of the government you can only imagine the disaster that would have become.
Now to the ICBC situation.
The Data
It is easy to find data on auto insurance rates, but you need to be careful as many reports have a keen interest in promoting private insurance as being the most cost-effective model.
British Columbia, of course, has a public-private system in which basic coverage must be purchased through ICBC with purchasers given the option of adding additional coverage through private insurers. Our family follows the dual coverage option.  We have always had competitive rates and our claims experience was excellent although we know other family members who have faced some challenges with ICBC claims.
Over the years the public system in BC, Saskatchewan and Manitoba has worked well, with premiums in all three being held at or below the Canadian average. The following chart was prepared by Deloitte LLP, a source considered reliable: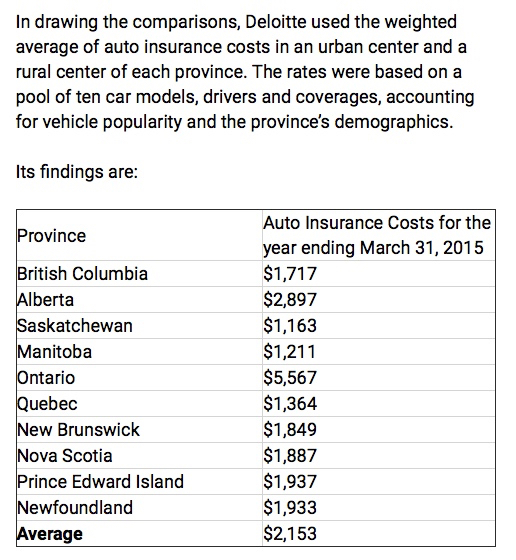 Link to the Deloitte LLP Auto Insurance Report
Ontario (private) is so far above all other regions, one is given to wonder what has gone wrong with that private system. Either the insurance companies are raking off record profits or the drivers in that Province are out of control. Perhaps it's a combination of both.
Now, reference an article presented by the Insurance Broker's of Canada who has a vested interest in private insurance. Their statistics are completely different. BC, Saskatchewan and Manitoba sit at the top along with Ontario. For each Province, the broker's report provides a narrative that promotes private insurance. Perhaps take a few minutes to read.
When it comes to Ontario, however, it's hard to use the 'private carrier is better' message as the cost difference is massive. What the brokers do to avoid this conflict is to state the high rates are a combination of "high-frequency of claims, lawsuits and injuries" along with "high levels of crime and fraudulent claims." They don't even mention "private insurance" as being part of the problem. Imagine if Ontario used a system similar to British Columbia, Saskatchewan or Manitoba, all hell would break loose.
Now take a couple of minutes to read the Deloitte LLP summaries in which comparisons of electric, gas and car insurance costs across Canada is provided (Chart below or Link here to the full Report).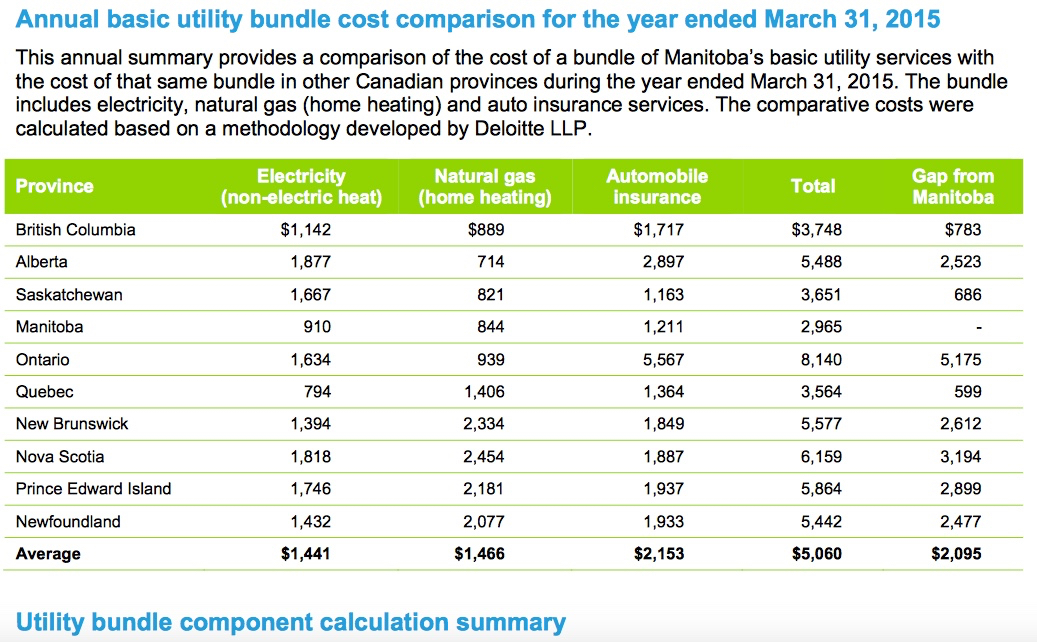 Click to Enlarge and Back Arrow to Return
With the three items included, British Columbia, Saskatchewan, Manitoba and Quebec, are the lowest with Alberta, Nova Scotia, New Brunswick and PEI, in the middle of the pack and Ontario, again, is in a class all it's own at the top.
Assuming ICBC is facing a billion dollar deficit, it seems an additional average increase of $130 per each policyholder (the suggested amount listed in news reports) will help propel the agency towards balancing the books. Even with that increase, British Columbians will still be among those with the lowest auto insurance rates in Canada.
I hope people will take the time to consider these comparisons before passing judgement on the BC system.
Cheers,
Harold
(411)
(Visited 260 times, 1 visits today)
Tags: Insurance Rates, ICBC, Auto Insurance Comparisons
Trackback from your site.