Posts Tagged 'Nuova Espresso Machine'
---
GIANT GARAGE SALE OF ALL ITEMS NOT YET SOLD, PLUS DOZENS OF OTHER ITEMS WILL GO ON SALE AT THE MCTAVISH ACADEMY, 1720 MCTAVISH ROAD, NORTH SAANICH (TAKE AIRPORT CUTOFF TO MCTAVISH ROAD AND TRAVEL FOUR BLOCKS WEST.
DATE:  SATURDAY 9:00 AM – 5:00 PM    May 4, 2019
SUNDAY,  NOON – 5:00 PM    APRIL 5, 2019
FEATURED ITEM:     13. Fluorescent Light Tracks (SOLD)
(Added, March 13, 2019)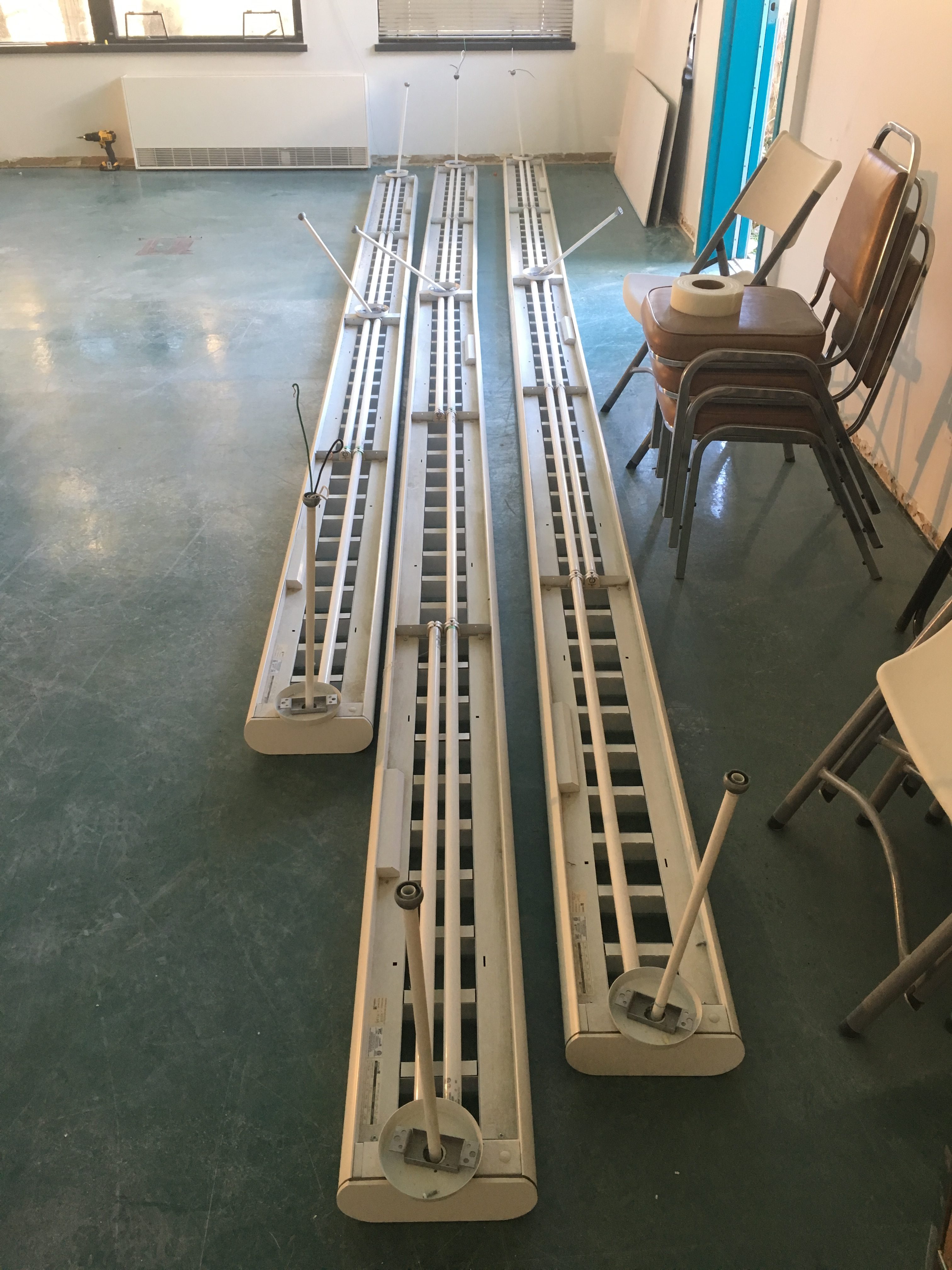 Fluorescent Light Tracks (SOLD)   These tracks are fully functional having just been removed.   While the lights are currently attached in 18 and 24-foot lengths, they can be easily reconfigured.  They are perfect for any large space such as a shop or some other workspace needing excellent lighting.   They are not free, but at $1.00 per foot, they are good as free.
Please message or phone Harold, 250-889-1033, or by email at lowerislandsoccer@shaw.ca
(159)