Posts Tagged 'Spitfire Grill'
---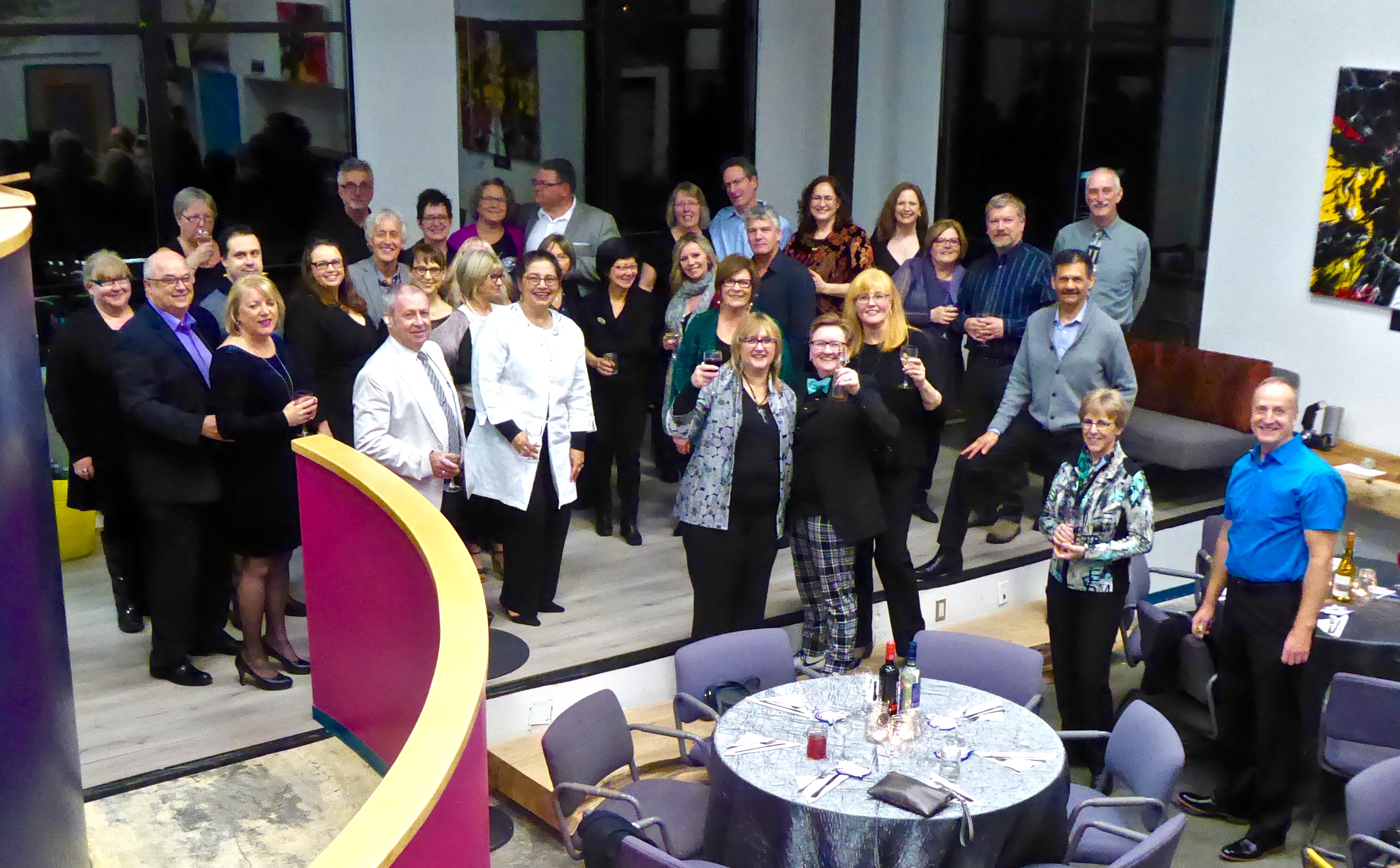 Annual Awards Night Photos
Expedia CruiseshipCenters, Sidney
Saturday, January 6, 2018
A fun time for everyone at the McTavish Academy when Elaine Kirwin, owner/manager of the Sidney based agency, hosted her Annual Expedia CruiseshipCenters Awards Event. With Bronze, Gold, Silver, Platinum, Ruby and Diamond awards being handed out, there was plenty of buzz about the successes of 2017 and what's in store for 2018. With two men now counted among the crew of twenty-five, it seems the reverse glass ceiling was finally breached.
Elaine (photo right) has much to be proud of, as over the last two decades she has built a skilled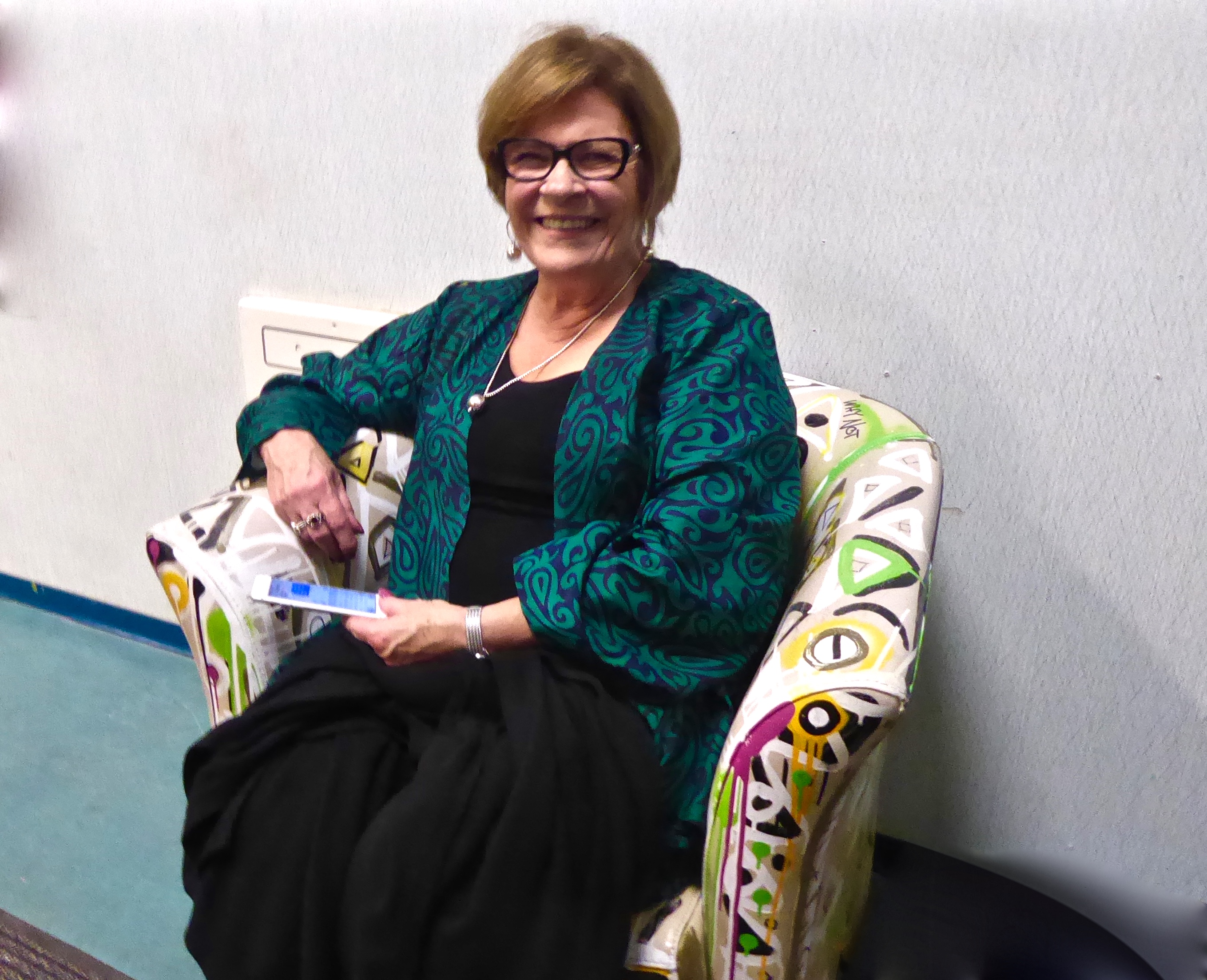 team of Travel Professionals, and this has led to the agency receiving several Provincial and National Awards for Service Excellence and Achievement.
The awards include two National Awards, as well as being #1 in Western Canada for Uniworld Boutique River Cruises; and in the Top 3 in Western Canada, for the past five years, with Premier Ocean Cruises – Holland America and Celebrity;  and Scenic River Cruises. For a small agency, these are noteworthy achievements.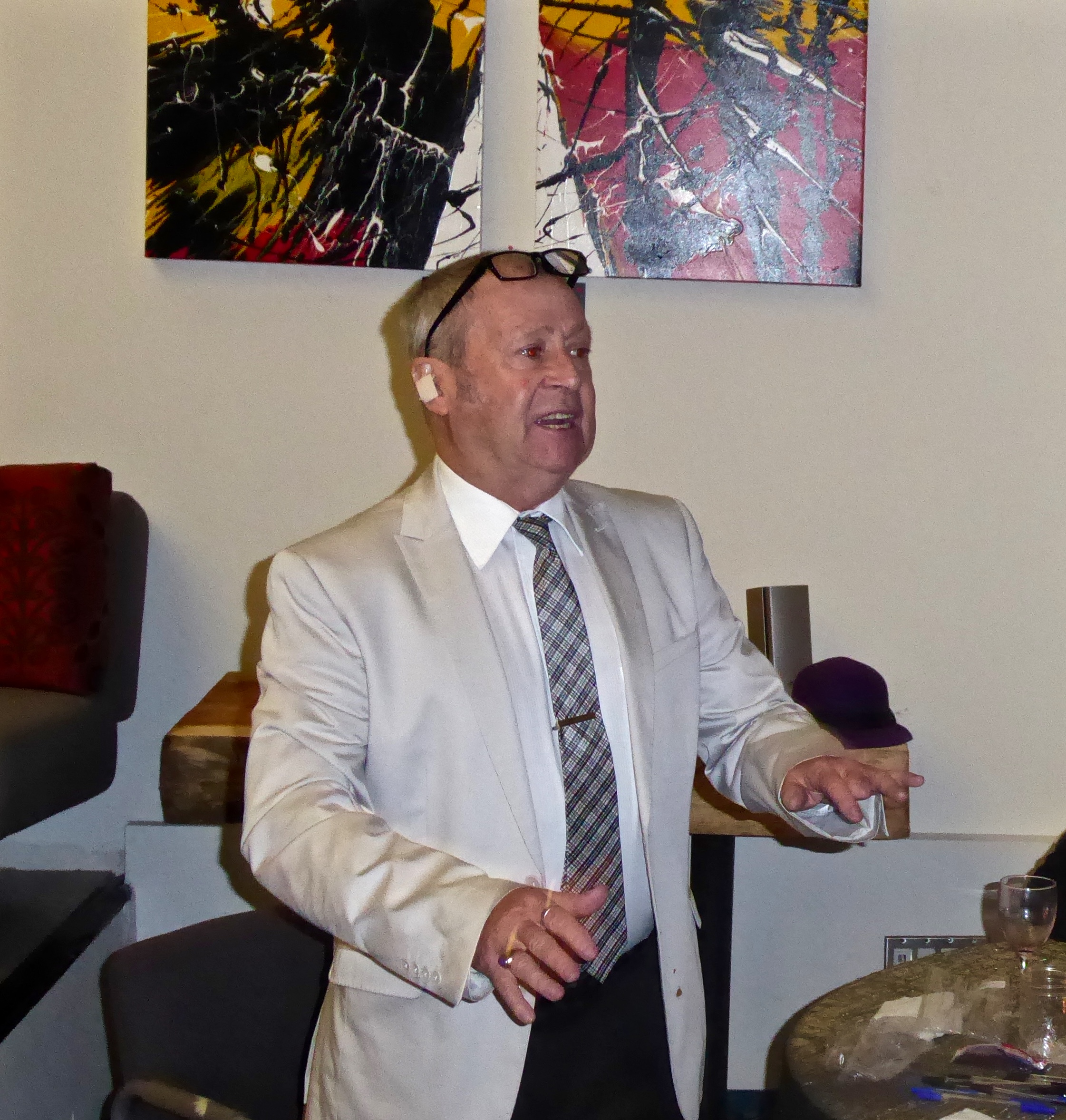 As part of the festivities, John Lovel (left), a representative with Emerald Cruise Lines, and Elaine handed out several gifts during the fun and games held after dinner. The competition for prizes was stiff with ties broken during the no holds barred, "rock, paper, scissors" playoffs.
Many thanks to Elaine, her daughter Katie and the catering team from the Airport Spitfire Grill for tasty appetizers, meal, fine wines, and cold beer.
A photo album of the evening's events is linked here: Awards Night
Cheers,
Harold
Notes:   I didn't manage to get a photo of everyone with their award. If you have a photo(s) you like me to add, please send by email to: lowerislandsoccer@shaw.ca or pass along to Lynn.  H.
You may link into other travel background stories posted by Harold and Lynn on our McNeill Life Stories Facebook Page.   The photo albums will usually provide a link to the background story.   H.
(262)
---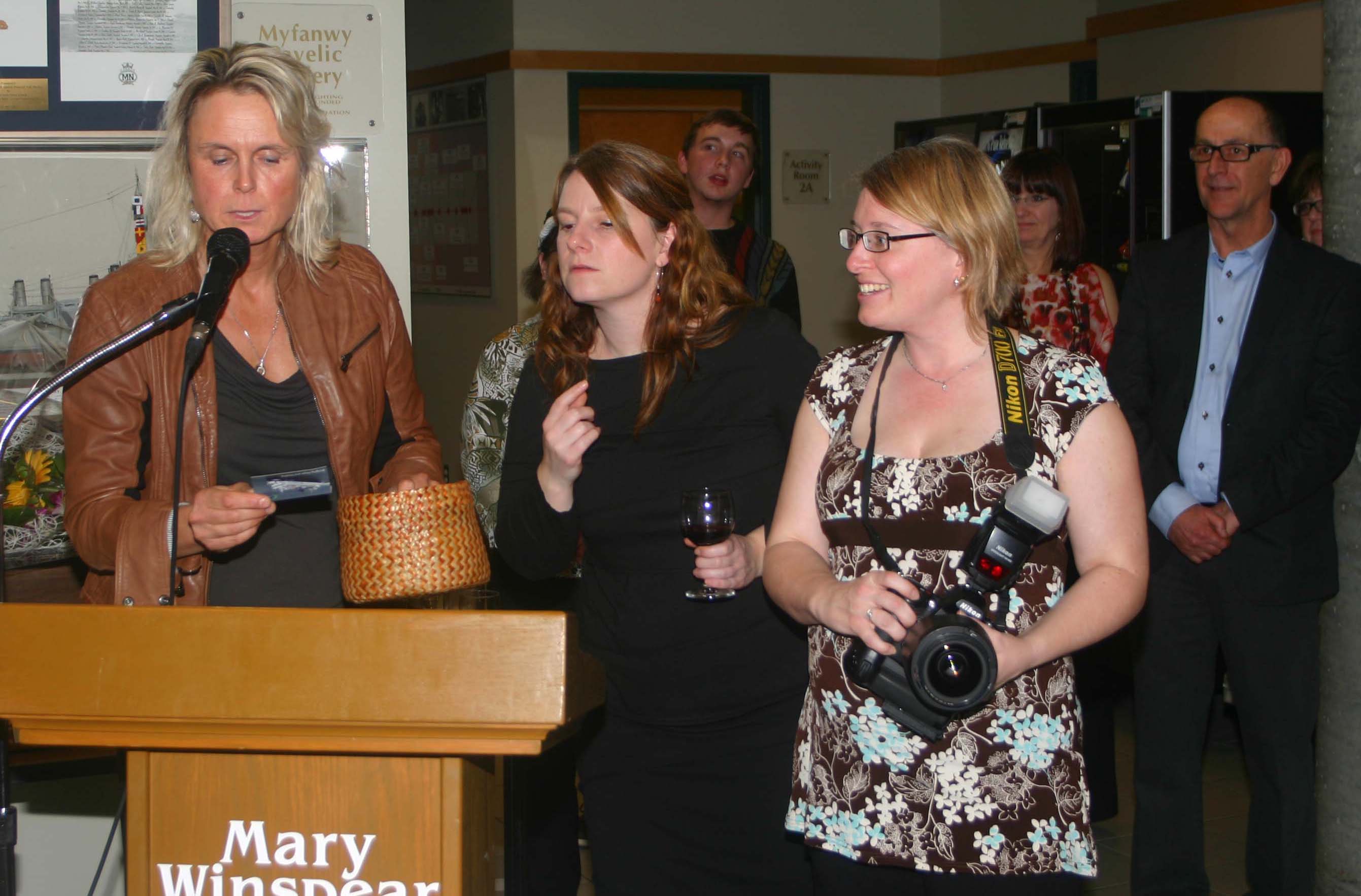 Photo: While everyone attending the Seaside Magazine celebration was a winner, Sue Hodgson, assisted by Editor-in-Chief Allison Smith and Seaside Photographer Jo-Ann Way, drew business cards for several special gifts handed out during the evening. (Link in footer for additional photos of the celebration).
A Seaside Celebration
A wonderful time was had by all last night at the Mary Winspear Centre in Sidney as publisher Sue Hodgson and team members of the Seaside Magazine (formerly the Times) welcomed family, friends and business associates to share in an evening of celebration of their new magazine format.
In the words of Sue Hodgson:
"Think of our publication as an extra dimension of our community space, a place where the West Coast culture is treasured and celebrated. We're here to give you a glimpse of our people, places and ideas and unleash the vibrant energy that our local paradise has to offer.
To ensure we attain the highest level of excellence in serving our community, we want to stay on top of what's happening. Please let us know when local events are sprouting up or when any other little seeds of local interest might be germinating. It is truly a pleasure and an honour to publish Seaside, and we would like to thank everyone who has welcomed us into their lives with open arms.  (Quote from the Seaside Web Page)
For those yet to savour the pristine photographic and print qualities of this local publication, take a few minutes to link to the Homepage of Seaside Magazine where you will be treated to a taste of the West Coast Lifestyle. For scenes that will entice you to delve a little deeper – Link Here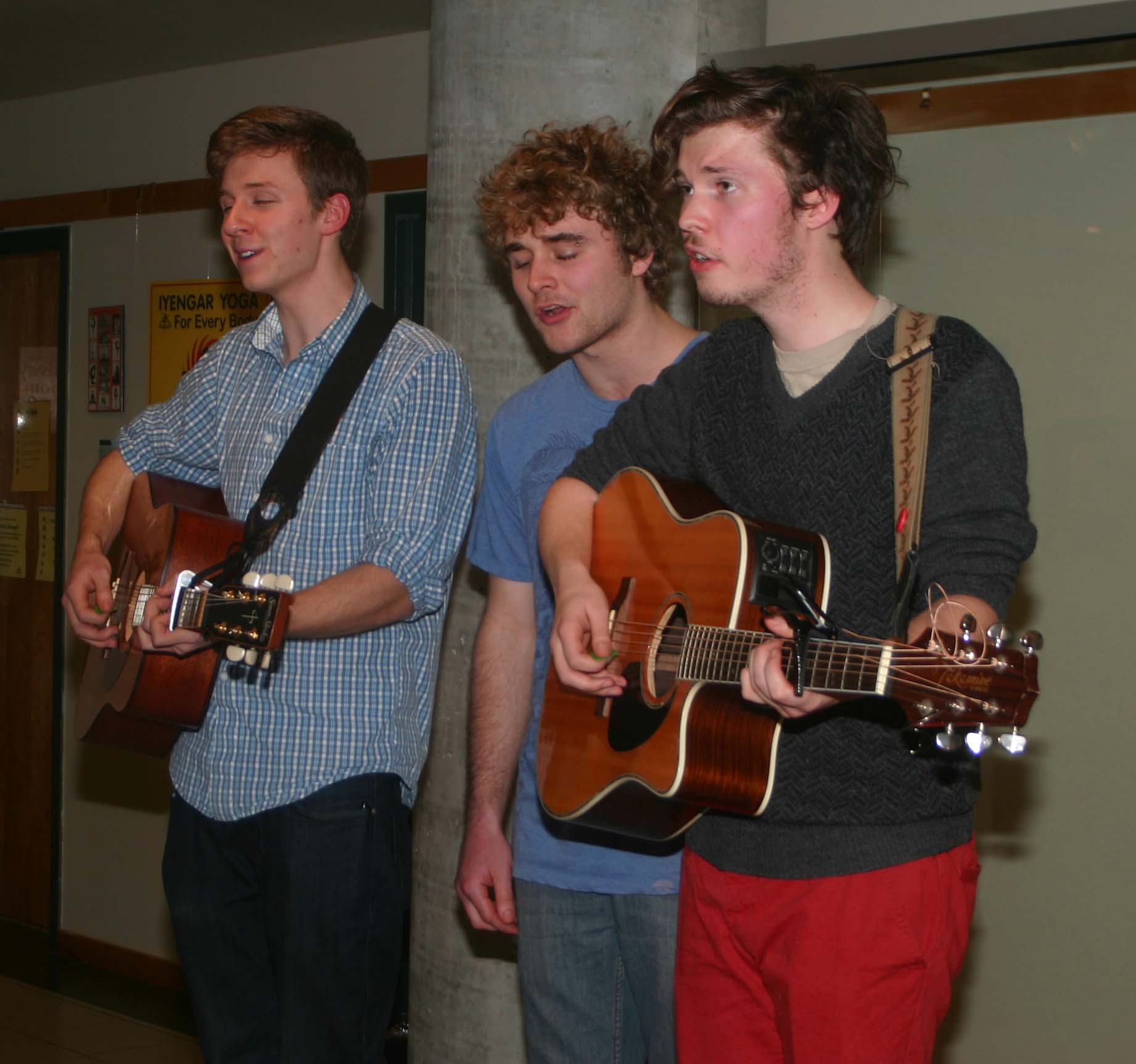 With a sip of complementary local wine and an array of succulent morsels catered by the Spitfire Grill, we were treated to musical arrangements by the Archers – Ethan Caleb, Sandy Hughes, Liam McLaren, Liam Moes and Robert McMullen. 
I only managed to catch three of the five in this photo, but it seems certain these talented young men from Brentwood Bay area are well on their way to producing their first record.  Take a a few moments to link to their Crowd Funding Campaign and lend your support as they challenge for their place alongside the Rolling Stones Cover Band, Sheep Dog, and new young voices such as Kristin Hays, Jared Newton and Craig Strickland.
 
On an environmental note, one of the guest speakers, Dave Allan of Rhino Print Solutions, took a few minutes to acquaint the audience with the rapidly changing world of Print Media which has become, perhaps contrary to a widely held public belief, amongst the most eco friendly of industries. If you have an opportunity to listen to Dave speak about the changing status of Print Media, take a few minutes to do so.  Perhaps we can encourage Dave to prepare a U-Tube presentation!
 
Exhibits were provided by several community business owners and representatives, including our very own Lynn McNeill (Expedia CruiseShipCenters, Sidney),  Alysha Yakimishyn (YakimishynArt), and Lucas J. Copplestone (LJCArt). Another family member, Sean McNeill, was on a business trip to Toronto or he would have been present to display his new line of Burg travel watch/phones, a perfect gift for the frequent traveller. For further details link to Burg Canada.
 
A networking event for professionals, by professionals.  Thank you for a great evening.
Harold McNeill
Victoria, BC
Link Here to the Seaside Magazine celebration photos: Facebook Photos
Other Adventures in Sidney and the Saanich Peninsula
Island View Beach: Camping Close to Home
(869)