Expedia CruiseShipCenters, Sidney
---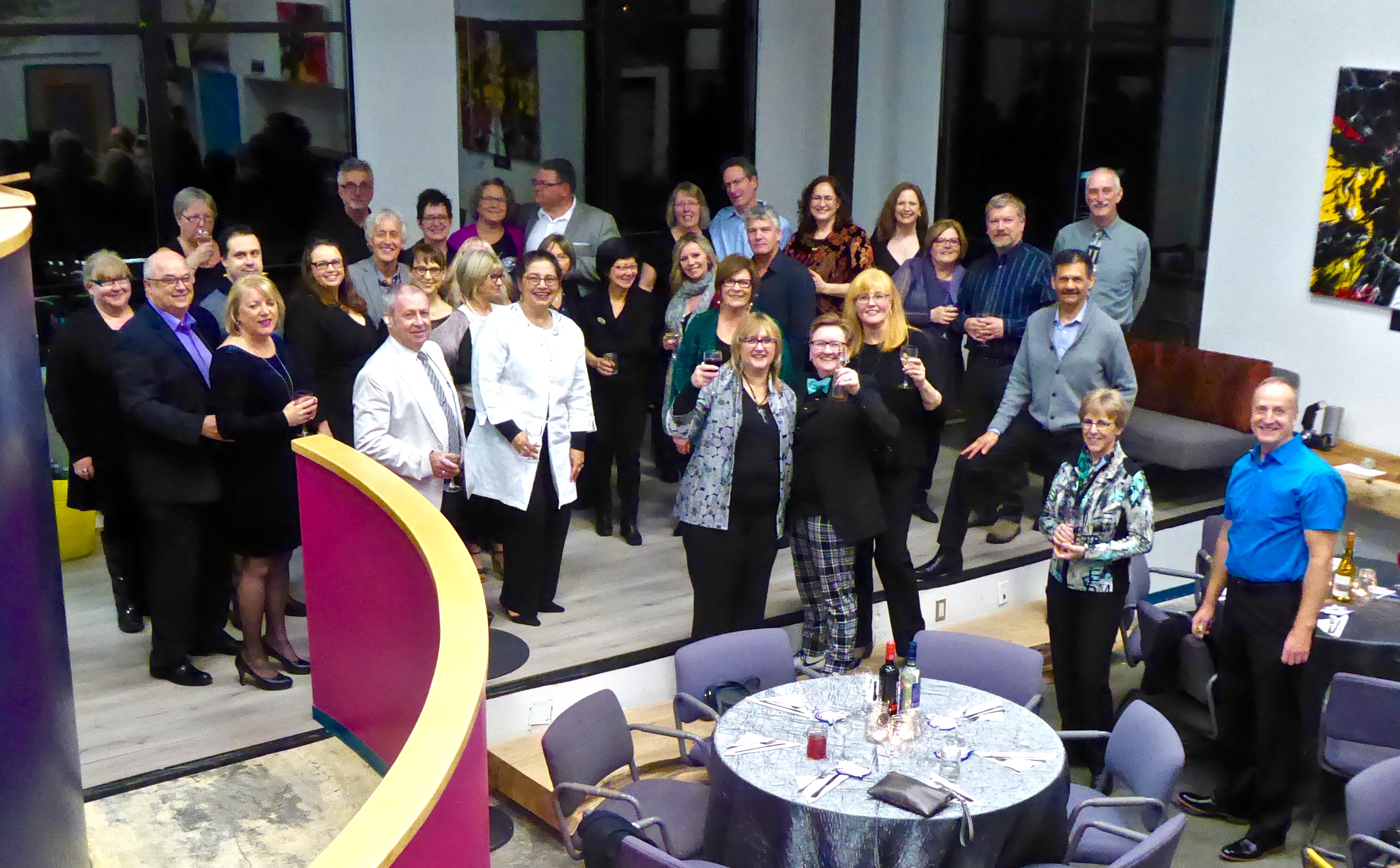 Annual Awards Night Photos
Expedia CruiseshipCenters, Sidney
Saturday, January 6, 2018
A fun time for everyone at the McTavish Academy when Elaine Kirwin, owner/manager of the Sidney based agency, hosted her Annual Expedia CruiseshipCenters Awards Event. With Bronze, Gold, Silver, Platinum, Ruby and Diamond awards being handed out, there was plenty of buzz about the successes of 2017 and what's in store for 2018. With two men now counted among the crew of twenty-five, it seems the reverse glass ceiling was finally breached.
Elaine (photo right) has much to be proud of, as over the last two decades she has built a skilled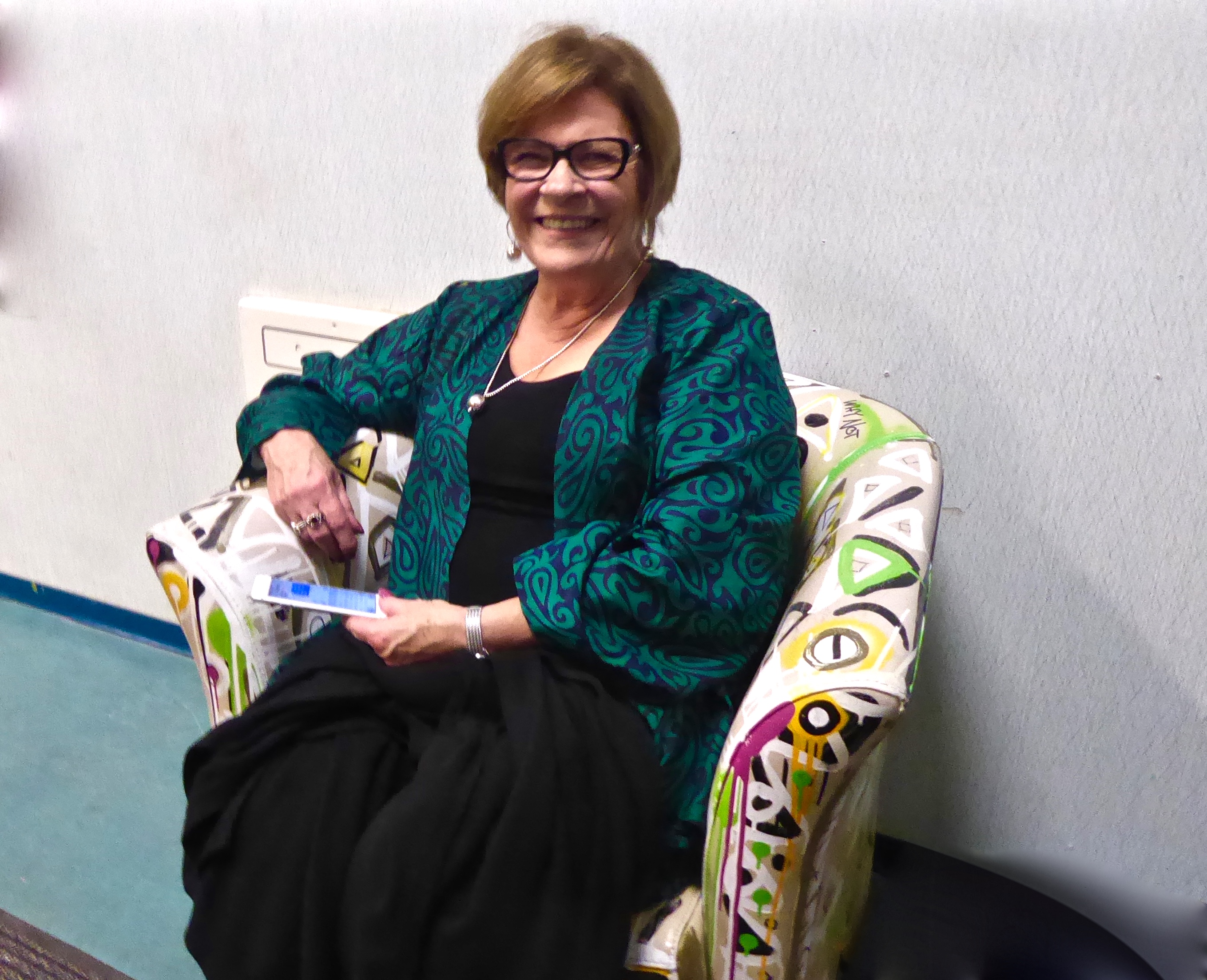 team of Travel Professionals, and this has led to the agency receiving several Provincial and National Awards for Service Excellence and Achievement.
The awards include two National Awards, as well as being #1 in Western Canada for Uniworld Boutique River Cruises; and in the Top 3 in Western Canada, for the past five years, with Premier Ocean Cruises – Holland America and Celebrity;  and Scenic River Cruises. For a small agency, these are noteworthy achievements.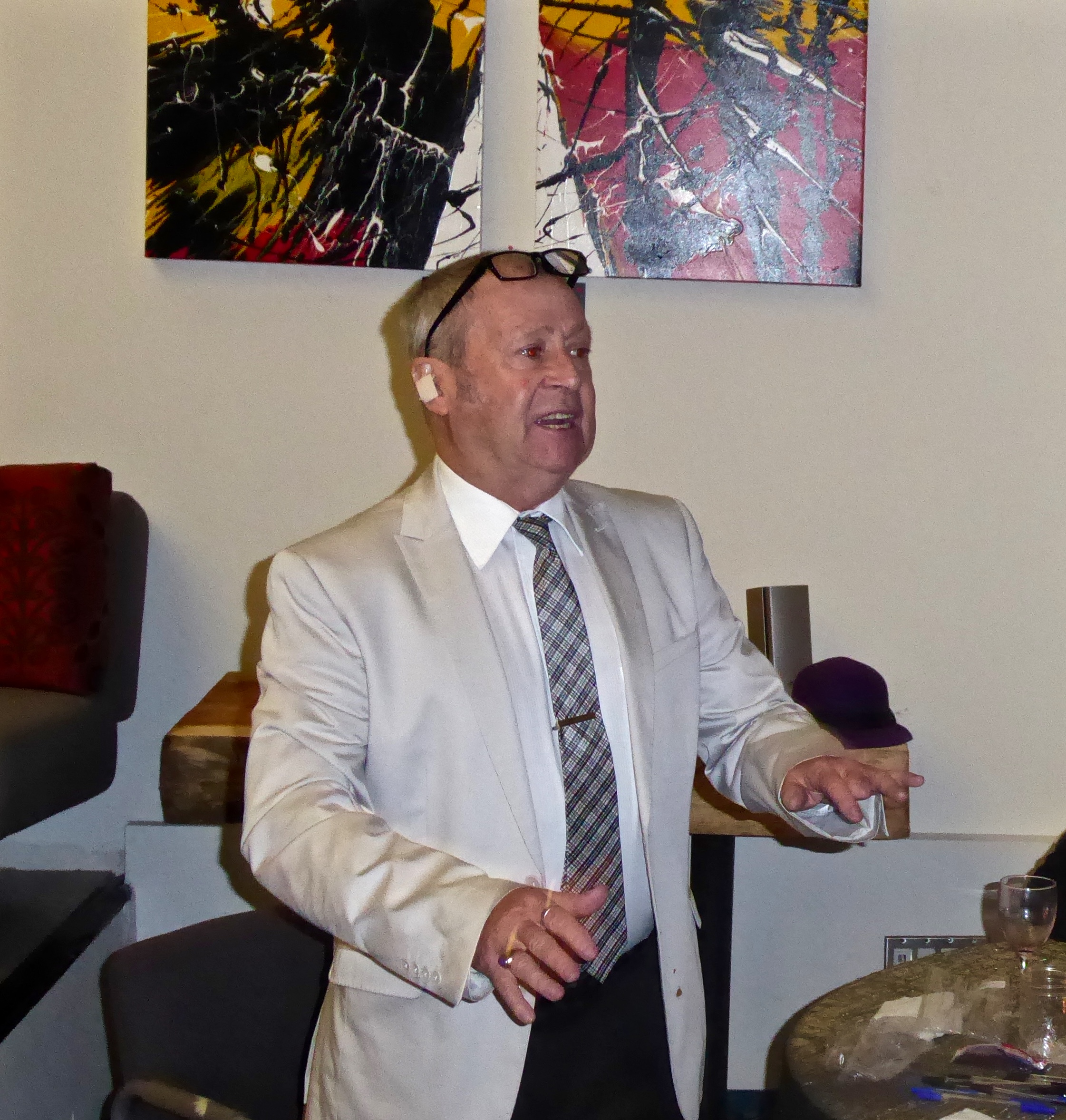 As part of the festivities, John Lovel (left), a representative with Emerald Cruise Lines, and Elaine handed out several gifts during the fun and games held after dinner. The competition for prizes was stiff with ties broken during the no holds barred, "rock, paper, scissors" playoffs.
Many thanks to Elaine, her daughter Katie and the catering team from the Airport Spitfire Grill for tasty appetizers, meal, fine wines, and cold beer.
A photo album of the evening's events is linked here: Awards Night
Cheers,
Harold
Notes:   I didn't manage to get a photo of everyone with their award. If you have a photo(s) you like me to add, please send by email to: lowerislandsoccer@shaw.ca or pass along to Lynn.  H.
You may link into other travel background stories posted by Harold and Lynn on our McNeill Life Stories Facebook Page.   The photo albums will usually provide a link to the background story.   H.
(291)
(Visited 396 times, 1 visits today)
Tags: John Lovel, Expedia CruiseShipCenters, Sidney Travel Agency, Sidney Travel Office, McTavish Academy of Art, Emerald Cruise Lines, Scenic River Cruises, Celebrity Cruise, Annual Awards Night, Elaine Kirwin, Holland America, Lynn McNeill, Spitfire Grill
Trackback from your site.