Posts Tagged 'McTavish Academy of Art'
---
Access Acres, 1720 McTavish Road
North Saanich, BC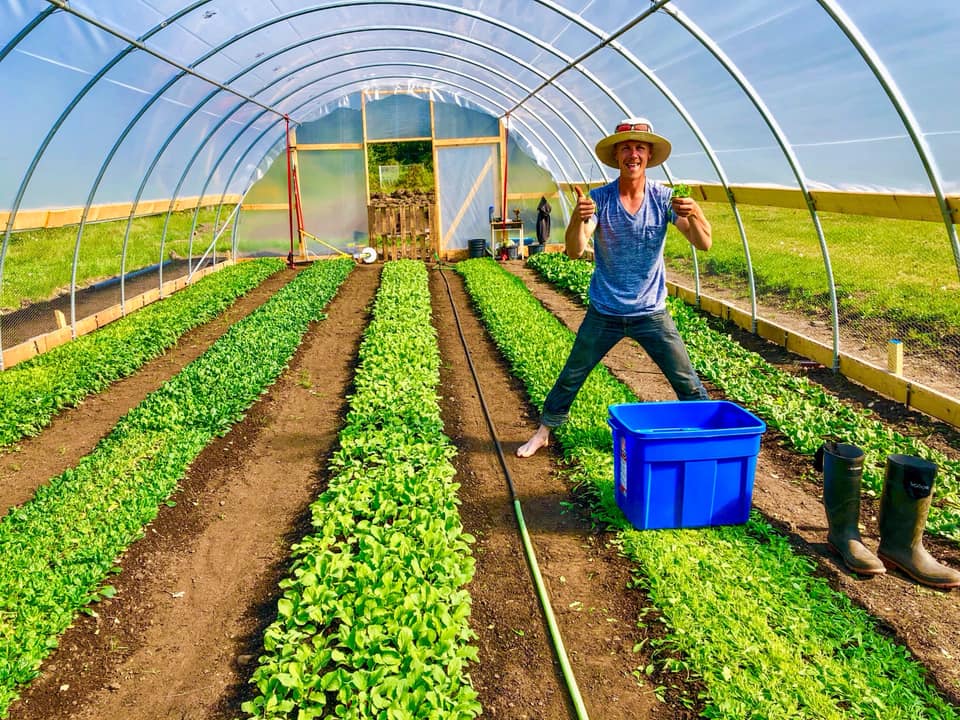 Photo: Four, forty-foot rows of salad greens (Spinach, Arugula, Mizuna, Tatsoi) are now ready for market, and one row of rapidly growing radishes about two weeks away.
Andrew Dunn, a long time friend of the family, has undertaken a major vegetable growing operation on the lower acreage at the McTavish Academy of Art, 1720 McTavish Road.  The first crop is being cut, washed and bagged as a ready to use salad mix. Much more on the way as summer progresses.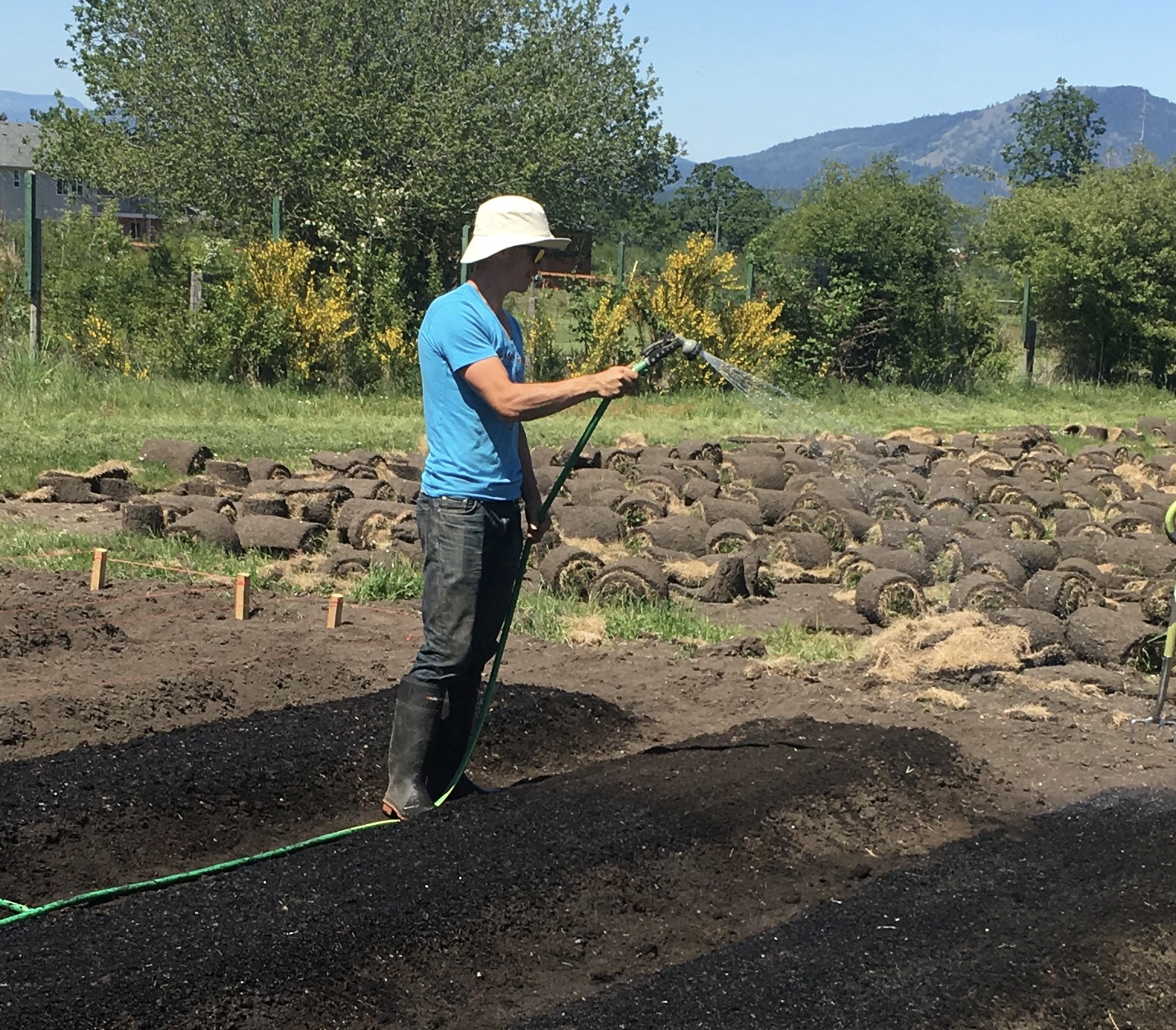 Photo:  Andrew preparing five more rows of carrots and other veggies. In the background, another plot is in progress.
Much of the product will be sold daily at the Academy, to family, friends, and visitors.  The fresh produce will be on display at the front entrance, and in the near future, a stand will be built at the edge of the front parking lot where customers can drive in and purchase at their convenience.
For immediate neighbours of the McNeill family in Royal Oak (Leney/Viaduct East), we will bring batches home for drop off if you are interested.  Contact me on my cell 250-889-1033.   I will be dropping off samples for a taste test and I guarantee you will not be disappointed.
Each sale helps as this young entrepreneur, an avid gardener, works to develop a sustainable business.  Drop by anytime and have a look at his operation and chat about his plans for the future. You will be impressed.
Regards,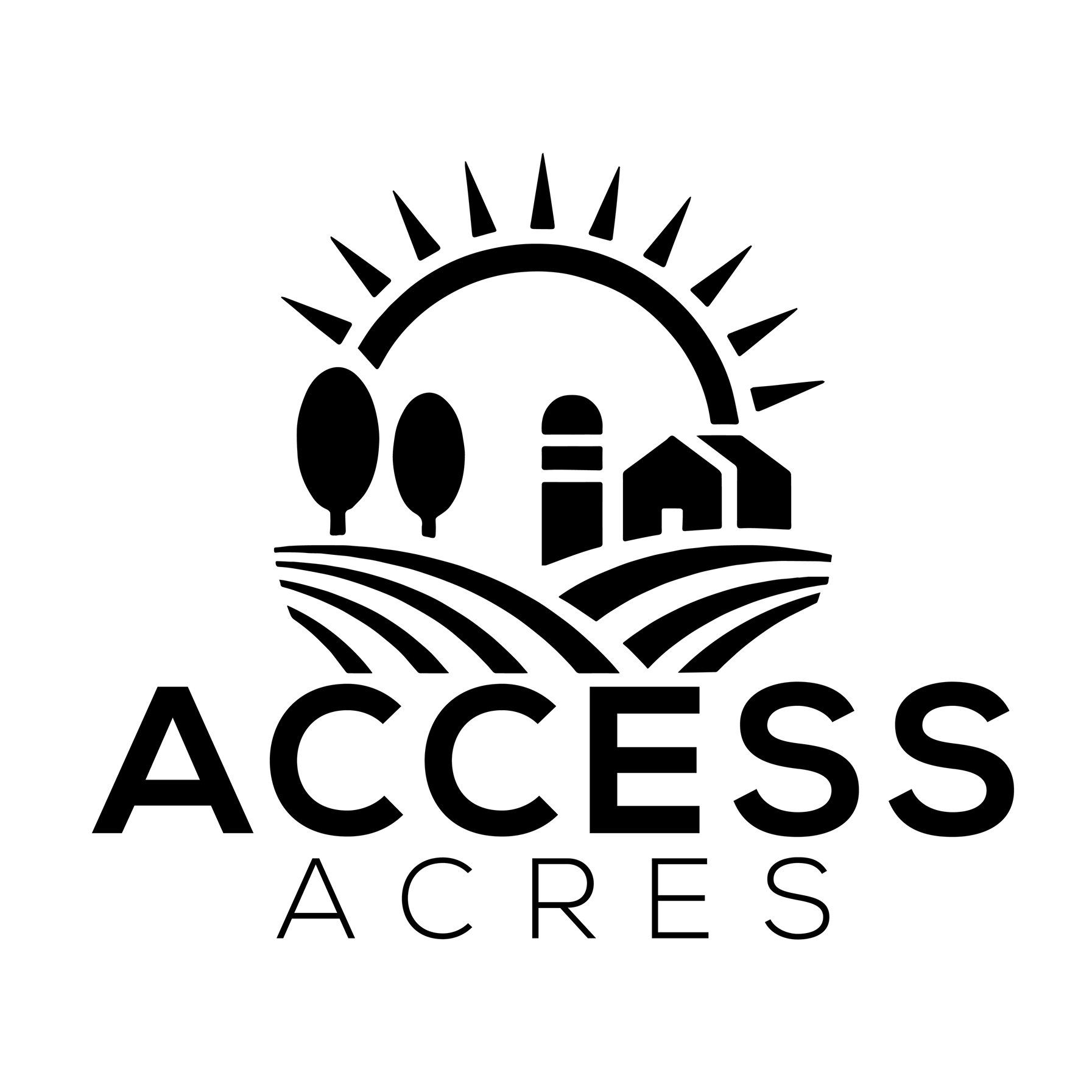 Harold (250-889-1033)
Like Andrews FB Page for Access Acres
Fresh Veggies grown, selected and prepared for
the market with loving care.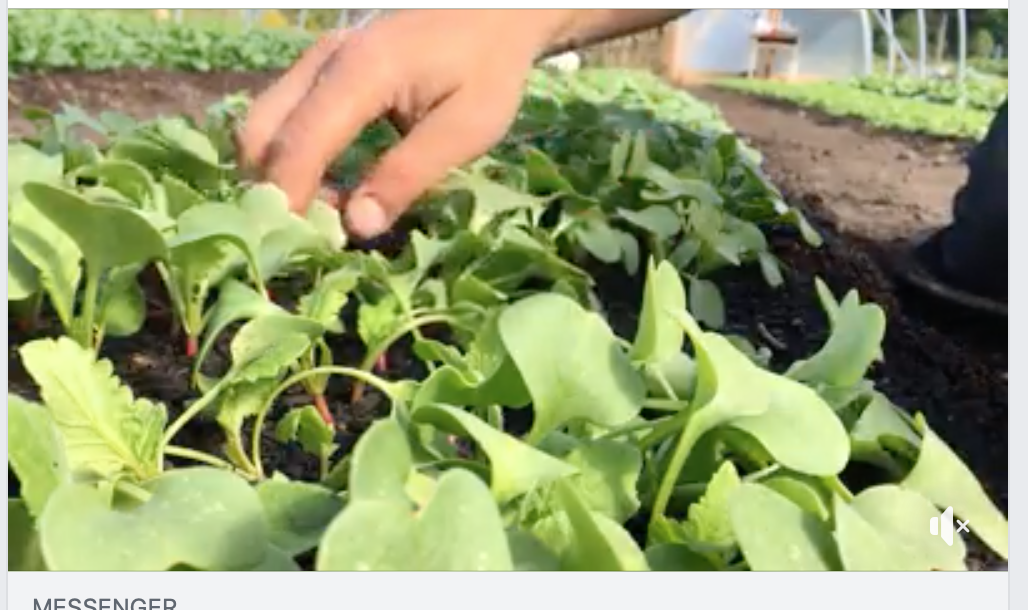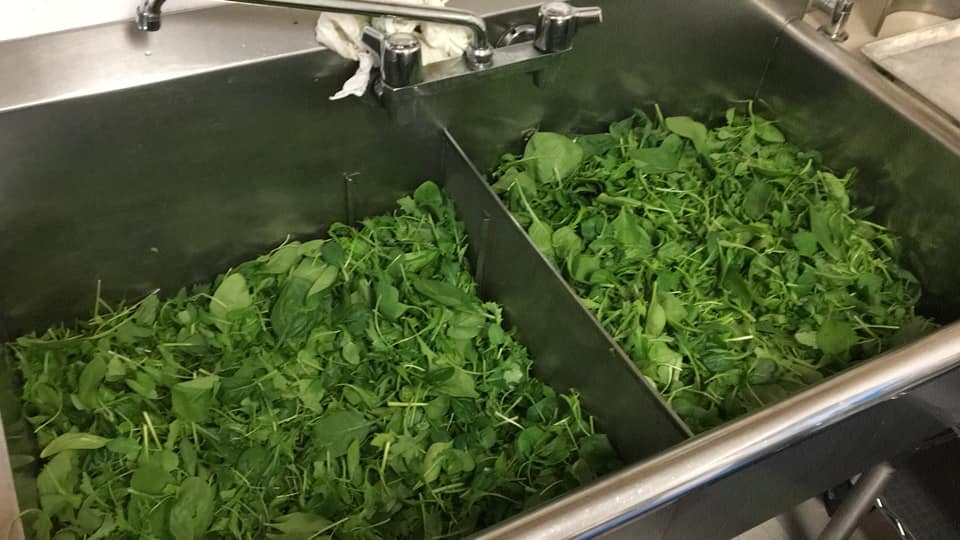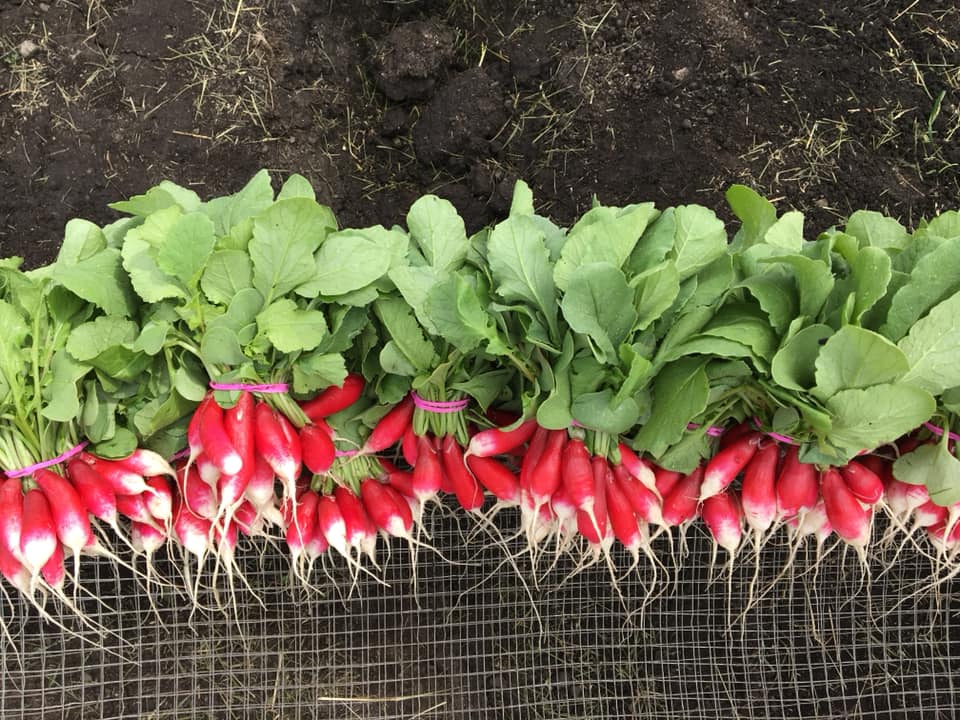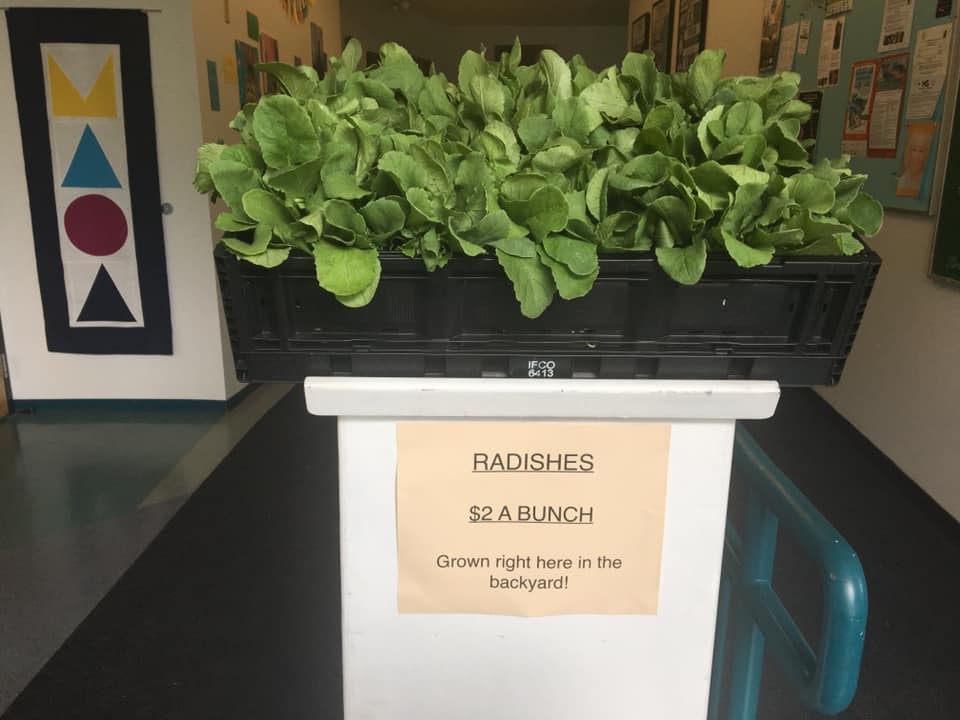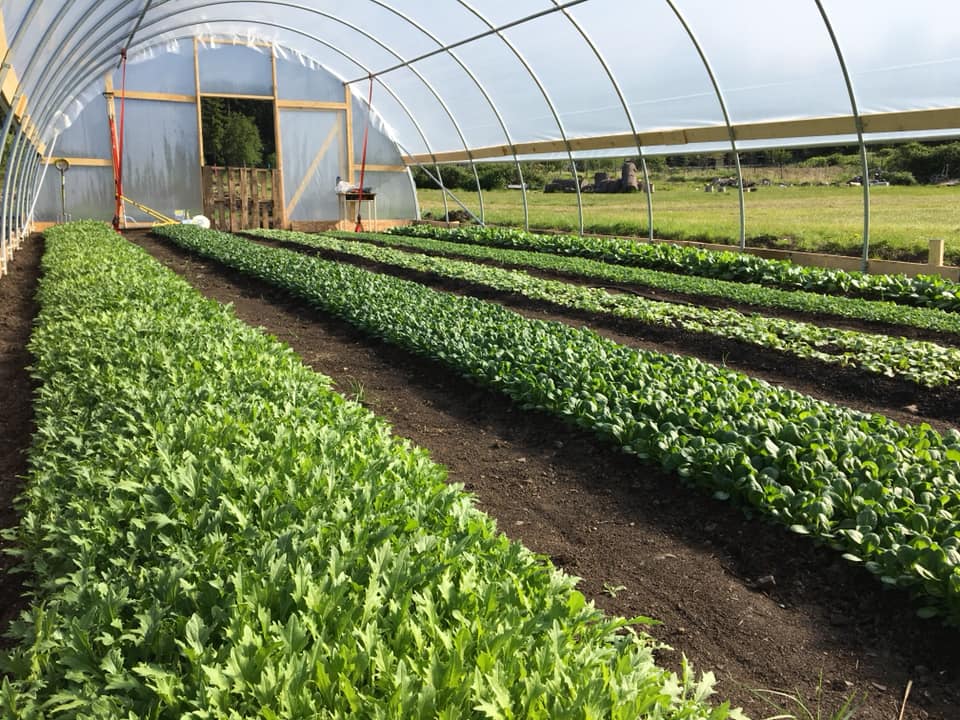 (122)
---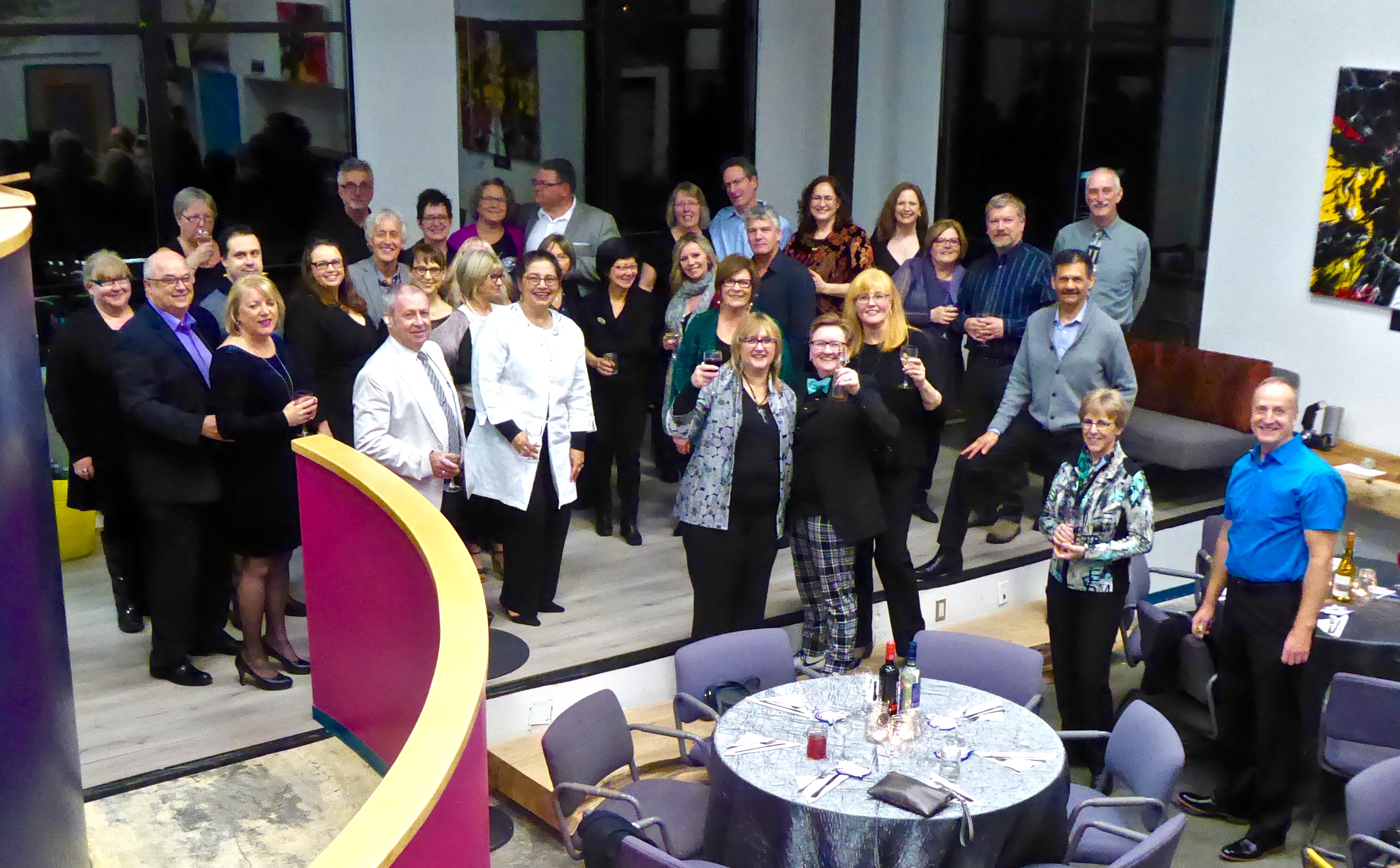 Annual Awards Night Photos
Expedia CruiseshipCenters, Sidney
Saturday, January 6, 2018
A fun time for everyone at the McTavish Academy when Elaine Kirwin, owner/manager of the Sidney based agency, hosted her Annual Expedia CruiseshipCenters Awards Event. With Bronze, Gold, Silver, Platinum, Ruby and Diamond awards being handed out, there was plenty of buzz about the successes of 2017 and what's in store for 2018. With two men now counted among the crew of twenty-five, it seems the reverse glass ceiling was finally breached.
Elaine (photo right) has much to be proud of, as over the last two decades she has built a skilled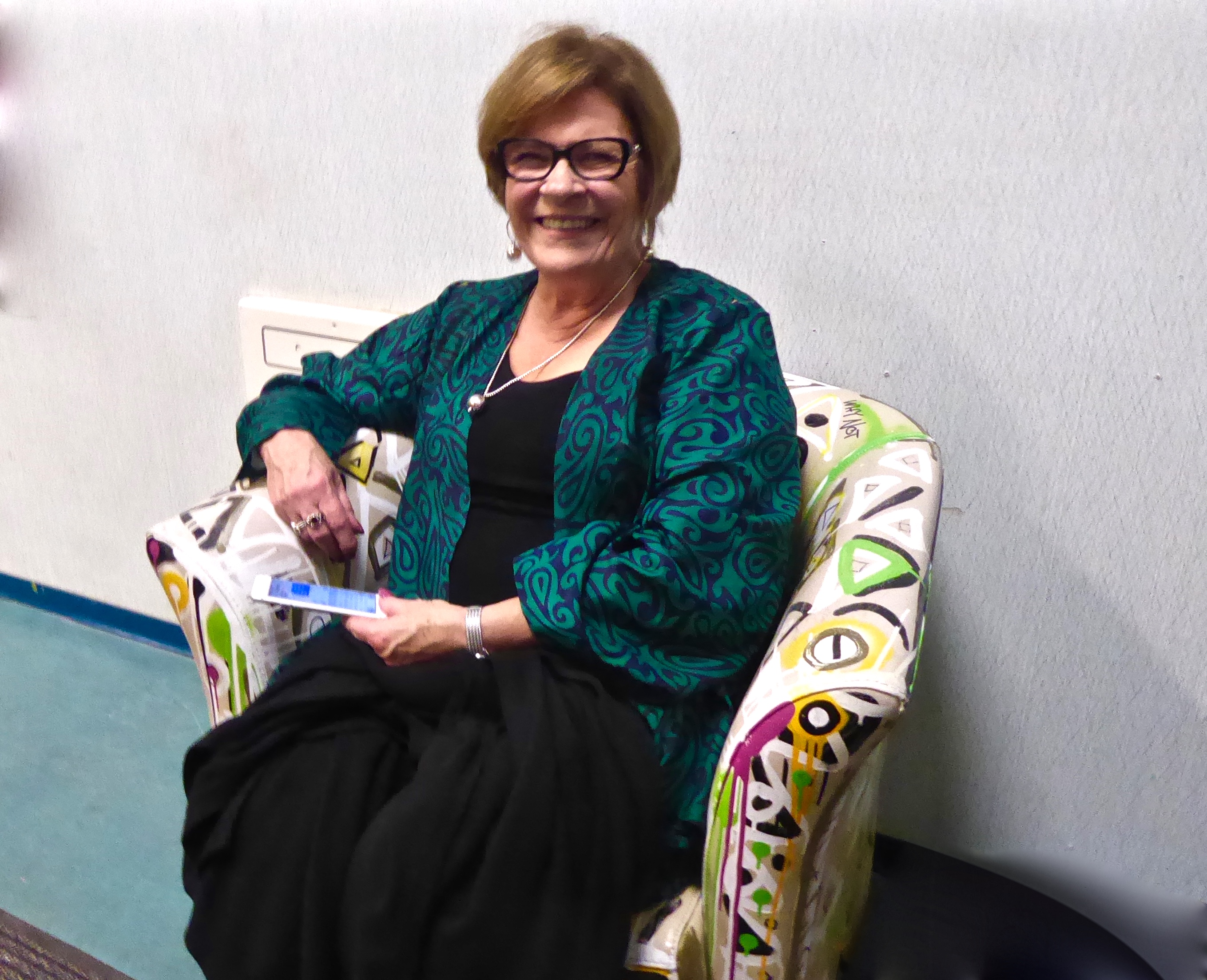 team of Travel Professionals, and this has led to the agency receiving several Provincial and National Awards for Service Excellence and Achievement.
The awards include two National Awards, as well as being #1 in Western Canada for Uniworld Boutique River Cruises; and in the Top 3 in Western Canada, for the past five years, with Premier Ocean Cruises – Holland America and Celebrity;  and Scenic River Cruises. For a small agency, these are noteworthy achievements.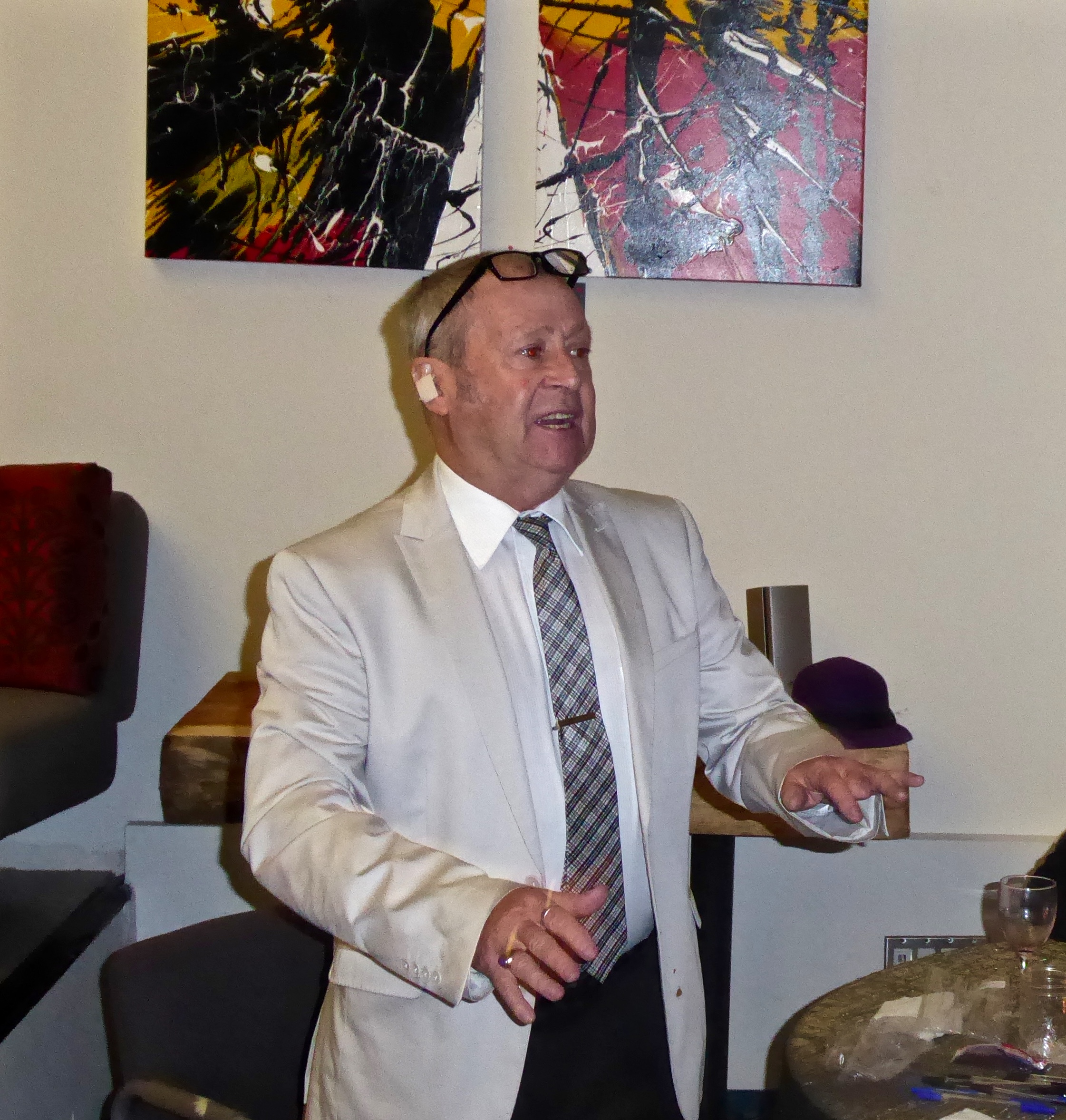 As part of the festivities, John Lovel (left), a representative with Emerald Cruise Lines, and Elaine handed out several gifts during the fun and games held after dinner. The competition for prizes was stiff with ties broken during the no holds barred, "rock, paper, scissors" playoffs.
Many thanks to Elaine, her daughter Katie and the catering team from the Airport Spitfire Grill for tasty appetizers, meal, fine wines, and cold beer.
A photo album of the evening's events is linked here: Awards Night
Cheers,
Harold
Notes:   I didn't manage to get a photo of everyone with their award. If you have a photo(s) you like me to add, please send by email to: lowerislandsoccer@shaw.ca or pass along to Lynn.  H.
You may link into other travel background stories posted by Harold and Lynn on our McNeill Life Stories Facebook Page.   The photo albums will usually provide a link to the background story.   H.
(280)