Family Resemblances
---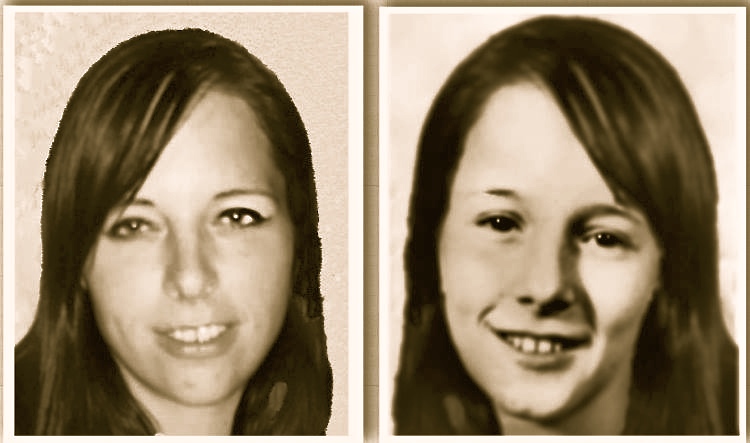 Louise and Karena?
Over the past while I have been working on several older photo files (both prints and electronic) and in the history of our families have noticed many astonishing similarities.  For example this one of my sister Louise at about fifteen, and comparing it with her daughter Karena, who I suspect was in her early thirties. the resemblance (to me at least) is extremely close.  If they were the same age I think it would be even closer.
When I first posted the two photos on Facebook, Louise's hairstyle was not all that flattering and tended to distract from the similarity, so I simply updated her style to match that of Karena.  After doing this, one could be led to believe they were twins.  While photoshop works well at changing various features such as hair, glasses, etc., I still have much to learn about smoothing the edges (for example when eliminating the background on Karena's photo).
As time goes by I will add other photos to this post.  If you have any suggestions (or photos) of look-a-likes in any part of our extended family (at any age – grandparents, etc.), please pass them along and I will work to bring them together as with Louise and Karina in this photo.
As I match more photos, I will move the current lead photo down and and replace it with another.
Cheers,
Harold
Tags: Karena Yochim, Louise Yochim
Trackback from your site.