Halloween 2015 at the McNeill's
---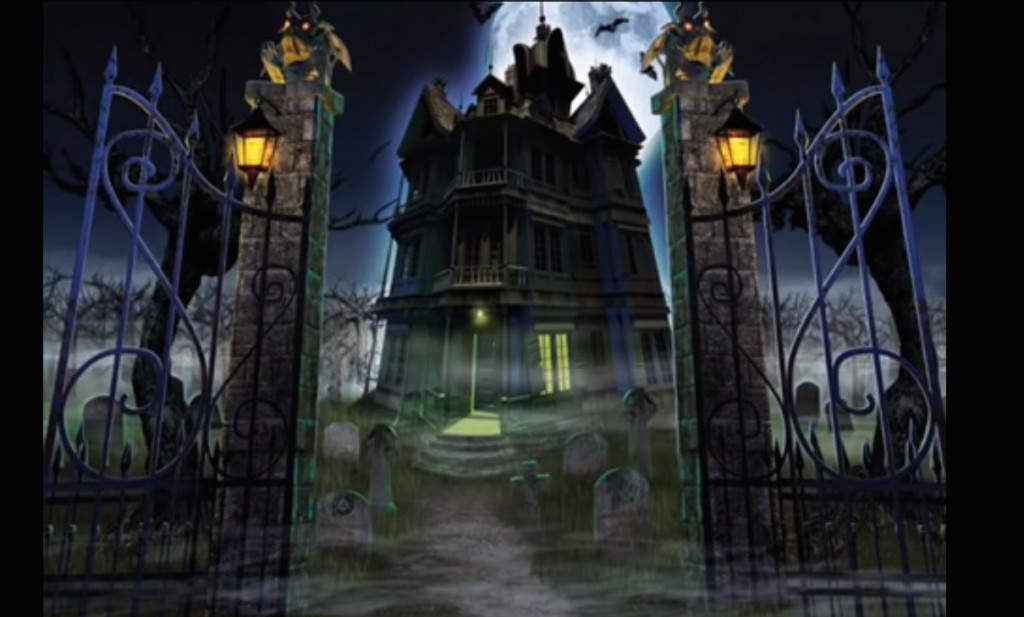 Photo of Haunted Castle (Web Source).  The castle was projected on a large screen in a
dark corner of the deck.
Again this year, it was a beautiful clear late afternoon and evening for the trick or treaters. Considering torrential rains had pelted the city and caused considerable localized flooding over the previous twenty-four hours, the clearing was an unexpected, I don't suppose a little rain in Victoria would dampen the spirits of the true Hallo'weiners'.
A new addition for the McNeill's this year was a big screen projection of a haunted castle in a corner of the deck. This was combined with the usual three hour tape of horribly scary sounds of Halloween (screaming, dogs howling, bones crunching, thunder and lightening, etc). You know, the stuff that scares little kids, the stuff that brings on nightmares … hmm.  The pumpkin carving was going well until I managed to spear my thumb with the razor shape filleting knife I was using. All part of the danger of setting up for Halloween.
By 7:00 pm and well after dark, it appeared the evening was a bust as only 6-8 kids had arrived. Perhaps we were a little overzealous in our planning and presentation and that scared them off. Ah, but by 7:30 things started to pick up and a steady flow of adults and kids continued until 9:00 pm.
By the time it tapered off, close 100 ghosts, goblins and sundry others had almost cleaned out our supply of treats. As it was very dark coming up our driveway, the sounds and scenes were enough to keep some little kids on the street, so the treats were taken to them and their parents.
A neat thing – many of the same kids have been returning year after year from the time they were little and now well into their teens. They are always decked out in the greatest costumes and many stop for a moment to say thanks for always putting up a fun display.
As the evening drew to a close, two adults, dressed formally in our Middle East attire, arrived unexpectedly, so instead of candy we offered them a glass of wine. The wine lead to cards and soon it was 11:00 and it was time to tell Esther and Garth to run home and jump in bed.
Thanks for dropping by everyone.
Harold, Lynn and Spooked Lexi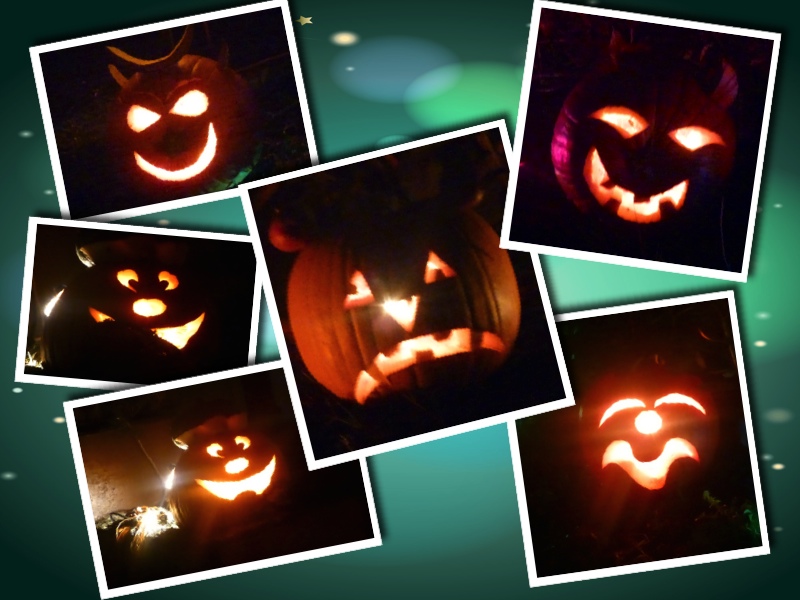 A few of the pumpkins carved for the occasion.
(86)
(Visited 222 times, 1 visits today)
Trackback from your site.