Hiking Mount Colonel Foster
---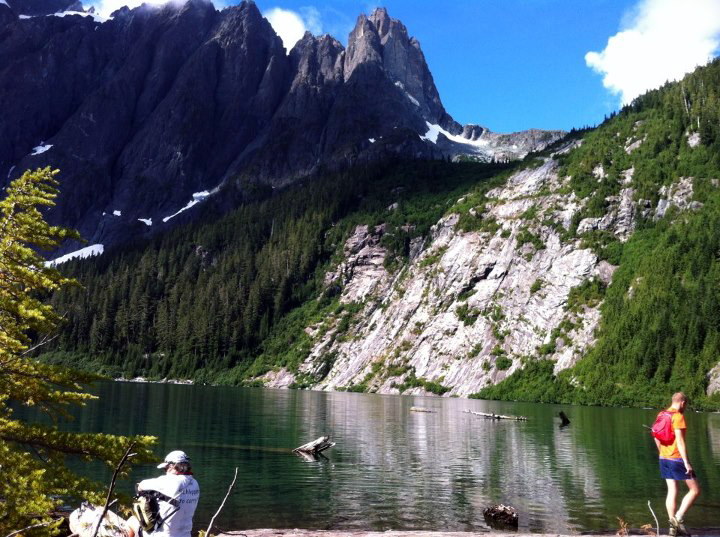 Hiking Travelogue by Dianne McNeill and Michel Payeur
Link Here for the Mount Albert Edward Adventure
This weekend we did a backcountry hike we've been wanting to do since we first moved to the island…an overnighter into Mt. Colonel Foster. We loaded 30-35 lb gear/food into our backpacks and off to the mountains we headed.
I wondered how I was going to cope with the pack…but my strength, agility and endurance were well up to the task. And what a wonder-full weekend it was! Glacier fed waterfalls and lakes, beaver engineered ponds, SNOW!, forest scented by giant cedars, jagged mountain peaks, the green only seen in sun thru the rainforest canopy, tumbling/rushing rivers.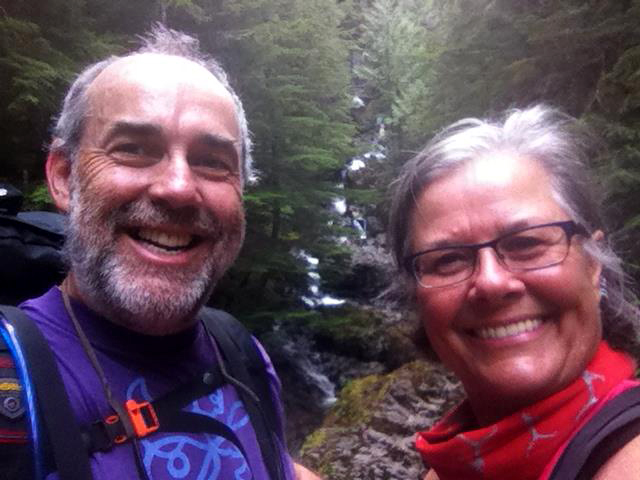 The first day, we hiked about 9'ish km (abt a 4.5 hour hike for us, what with photo-ops, snacking, oohing & ahhing). We got to the first camp quite easily (about 6 km) but heard on the trail that the 2nd camp was nicer (less gravel, more ground for tents, more privacy), so we kept on up to the 2nd camp.
That last 3 km of the trail was consistently rougher than the first section (not real rough tho), and consistently steeper than the first section (not real steep tho). We set up camp in a fairly busy campsite….about 4 or 5 other small groups there, had a cold supper and hit the hay for a very comfortable nite. The next morning we had a gloriously sunny day to head up to Landslide Lake.
That last little hike is an easy couple km, over increasing altitude. We mourned the fact that we weren't able to take the time to head up to the 2nd lake. We consoled ourselves by saying that we are going to bring friends of ours up here next time (who wants to come with us?!) and spend 2 nights, not just one, up here…then WE'll have a new place to explore next time too!
We returned to base camp, ate, refilled water, packed camp and headed down at about 3 pm. Stopped for a lunch at the lower camp and got back to the truck around 7 pm, after about 15 km hiked that day.
Home! and…a bath and dreamland.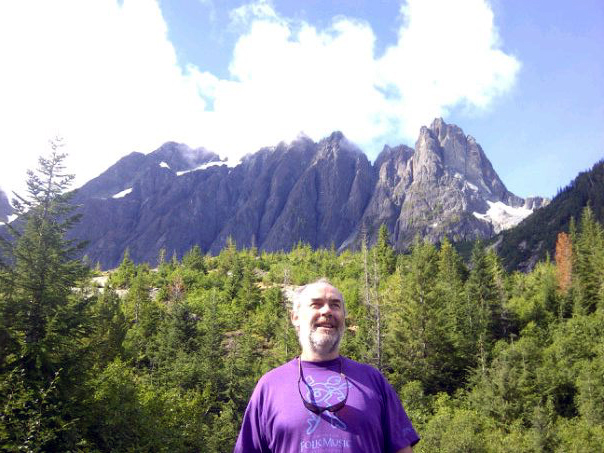 Link Here for Full Set of Photos by Dianne and Michel
Note by Brother Harold
We are very much looking forward to seeing Dianne and Michel this coming week-end as we seek to conquor Mount Albert Edward in Strathcona Provincial Park.
We have been on other awesome adventures with my sister and her partner at times in the past.  One such adventure, a canoe trip in Northern Alberta, each with one of our younger children in tow, nearly ended in disaster.  Link here: A Fight for Survival.  One picture of that amazing adventure below.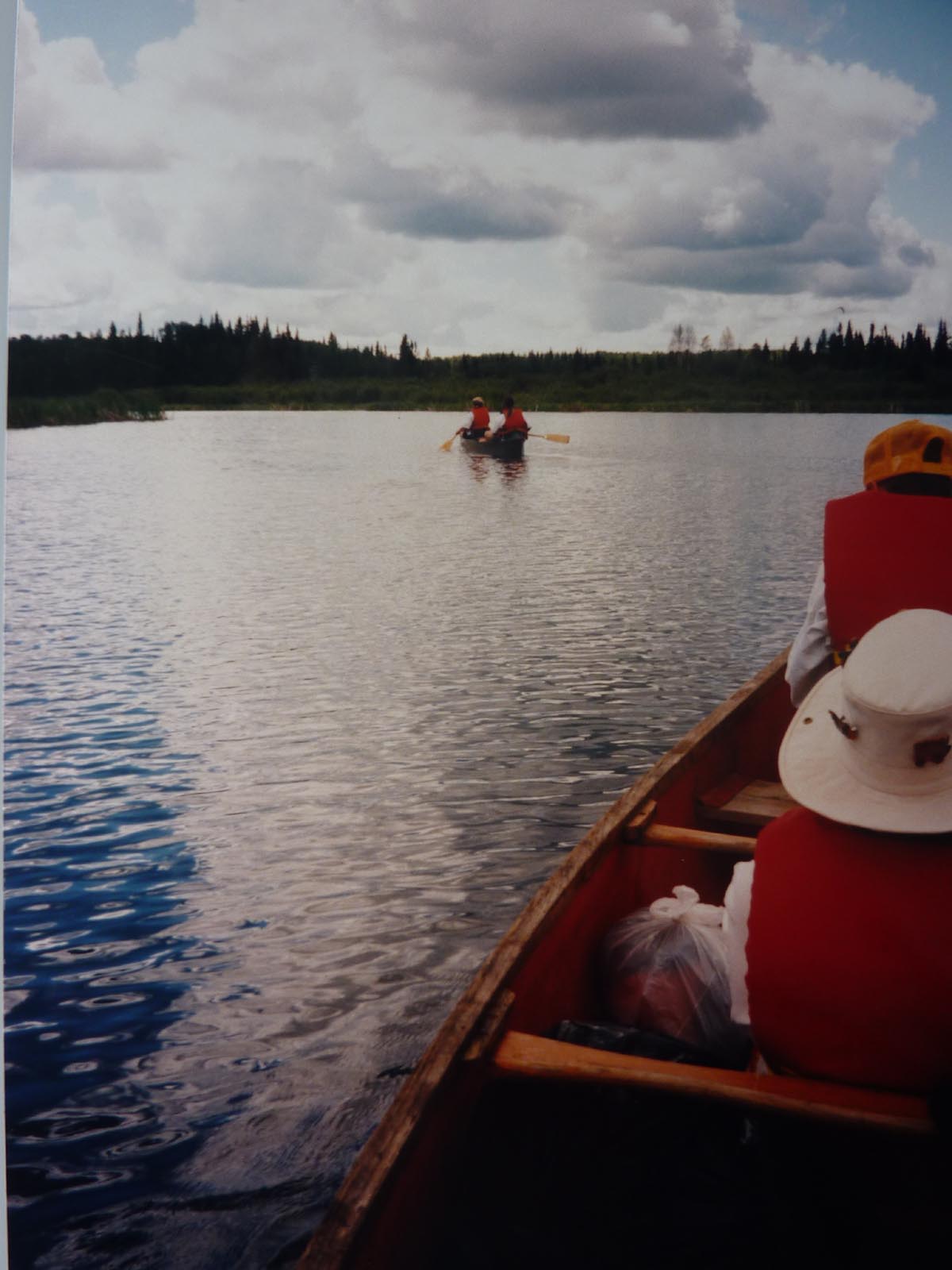 Photo: Dianne, Michel and their daughter Kaiya lead Lynn, Sean and me
across the deceptively peaceful waters of Marie Creek.
(458)
(Visited 508 times, 1 visits today)
Tags: Dianne McNeill , Michel Payeur, Mount Colonel Foster, Vancouver Island
Trackback from your site.