Japan, East Coast: A Journey of Recovery
---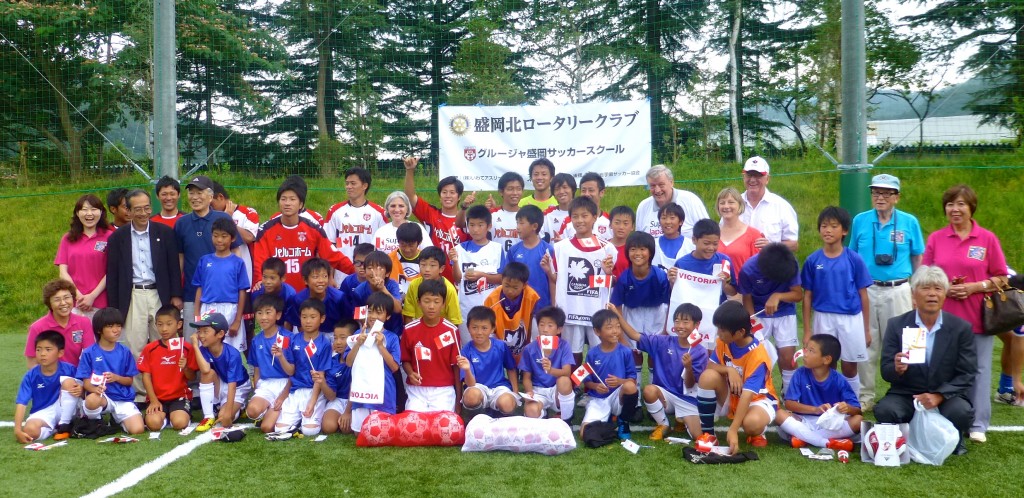 Photo: Just a few of the kids and adults we met during our trip along the East Coast. At this newly refurbished soccer pitch, Canadian flags, World Cup soccer balls, pinnies (including several used by the Japanese U20 mens team) along with other pieces of memorabilia from the 2007, U20 Mens World Cup, was very popular. Many of the older soccer players were aware that Victoria had hosted the Japanese team during the U20 World Cup as the games were broadcast and streamed live to Japan.
Link Here for the East Coast Slideshow on You Tube
Link Here for Individual Photos on Flicker
Link Here for Photos on Facebook
Chapter 6  A Journey of Recovery
While an important part of our mission to Japan was flying the colours of Victoria in our sister city of Morioka, another, and equally important part, was assisting in modest way with the East Coast recovery efforts.
Morioka, for those who are not aware, is the Capital City of Iwate Prefecture, the Prefecture that encompasses much of the heavily damaged area.  For the citizens of Morioka and surrounding area, dealing with the immediate and long-term effects of the disaster was and is an immense challenge, challenges they accepted with equanimity.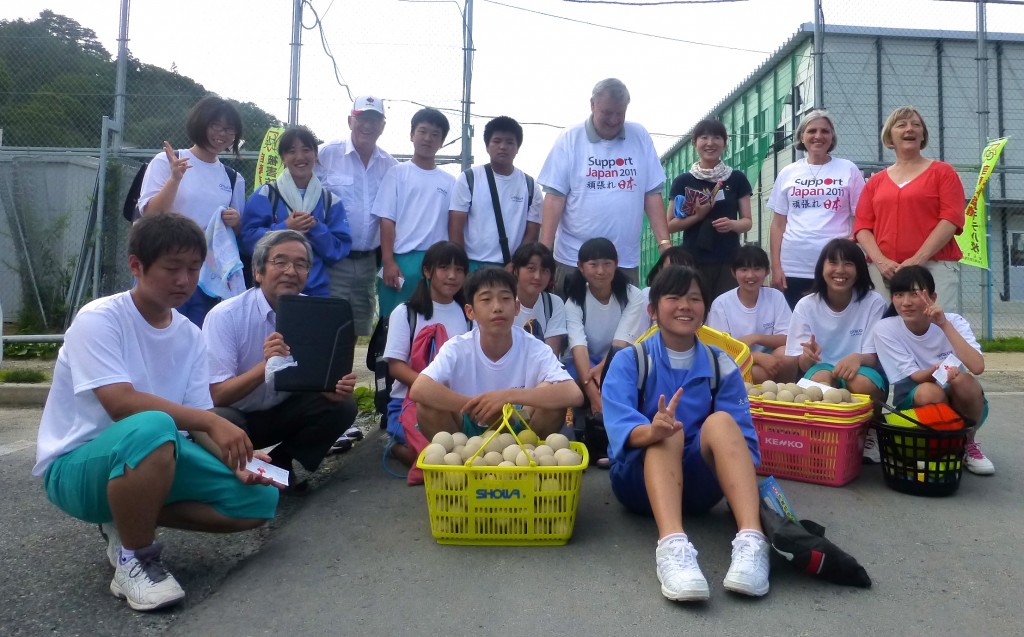 In Victoria, Bill and Rita McCreadie, along with Lynn and I, were able to raise a modest amount of money to be wholly designated to the purchase of sports equipment and musical instruments for school children whose lives were torn apart on March 11, 2011.  On an earlier trip, shortly after the event, Bill and Rita had already raised sufficient funds to buy a van that was left in the Coastal area to assist those in need.
While the effects of the quake and subsequent tsunami still provide a stark reminder of the power of nature, the resilience of the surviving residents, with overwhelming support from their fellow countrymen and friends around the world, was and is nothing short of amazing.
That magnitude 9.0 quake was the largest ever to hit Japan and the fifth largest in the world since records of these events began in 1900. The quake triggered a tsunami that, at points along the coastal inlets, raised a wall of water to 40.5 meters (132 feet). That tremendous wave hurdled over every man made barrier and crushed almost everything in its path. Yet, equally amazingly, some buildings were left standing in areas of total destruction.
In some wide river valleys, the wave travelled over ten kilometers inland. A little further south the tsunami swamped large part of Sendai (Miyagi Prefecture). The swath of death and destruction along the coastal bays, inlets and river valleys included: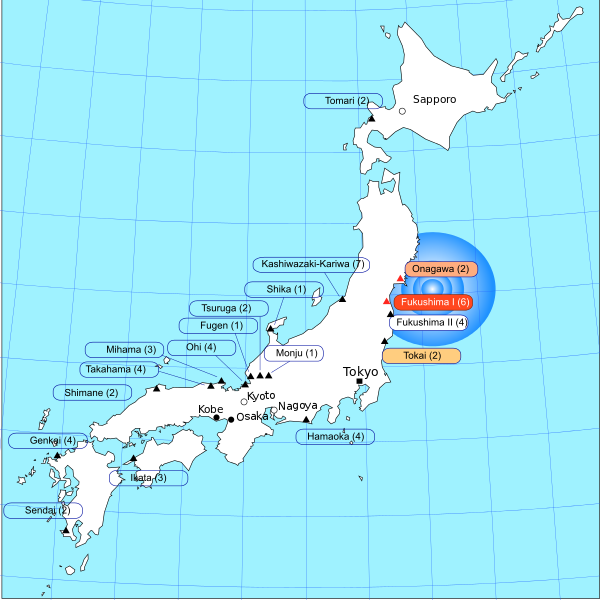 • 15,883 killed
• 6,546 injured
• 2,654 missing
• 129,225 buildings destroyed
• 254,204 half collapsed
• 691,776 damaged
• 4.4 million in Northern Japan left without electricity
• 3.5 million without water
• 7 meltdowns at 3 nuclear reactors
• 2.4 meters – distance Honshu Island moved
• 10 – 24 cm (4 – 10 inches) distance the earth shifted on its axis
• Billions in damage
While many around the world have viewed images of the event as it unfolded and of the subsequent devastation, it is still difficult to grasp the magnitude of the destructive force of that wall of water, an event that has been experienced in many parts of the world over the history of our planet.  No matter that it has happened many times, it is still catastrophic to those who stand in the eye of the storm. Many of those we visited along the East Coast have lost nearly everything – family members, friends, homes, jobs and businesses.
Even two years later and with much of the debris having being removed and temporary facilities put in place, it is still easy to see the overall effects of the damage. What is not so easy to comprehend is the human toll. Yet, when meeting kids at one of the many temporary school facilities or on a newly refurbished soccer pitch, the excitement and exuberance of those kids can overshadows much of the anguish that must rest just below the surface.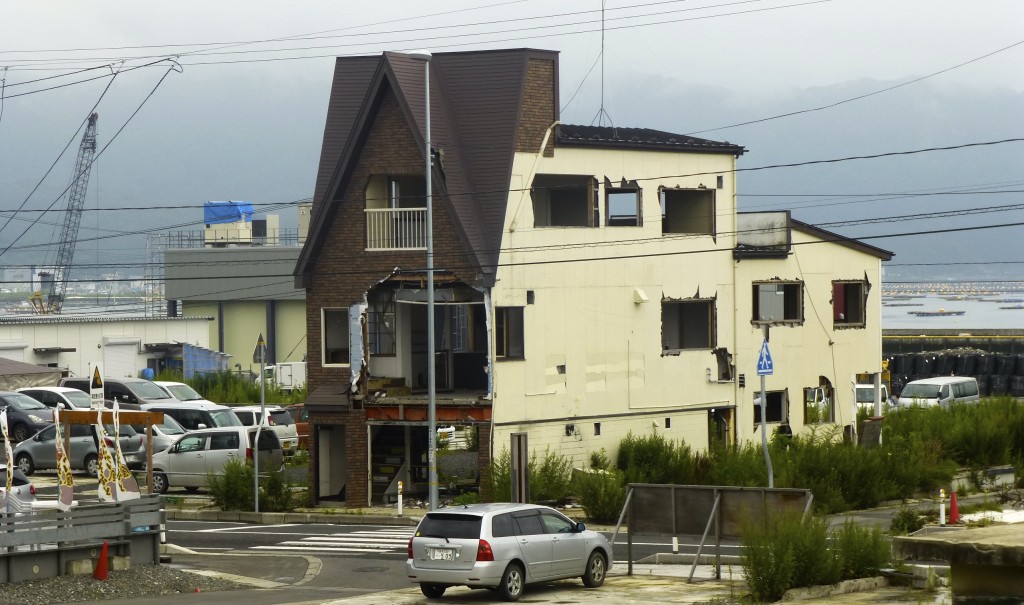 Those who survived are trying as best they can to rebuild their lives, lives that, for many, do not include moms, dads, brothers, sisters and friends, many of whom vanished without trace.  Hundreds of these families are now living in small, over-crowded temporary buildings and many are breadwinners who are still without work as hundreds of small and large businesses were destroyed.
It is a sad fact that many of those businesses shall never return as the owners, as with the workers they employed, have lost everything.  Even the fact of reconciling why some lived and some died, is beyond comprehension.
As an example, at 4:20 pm on that particular Friday, several bus loads of students and teachers from along the coast were away on a field trips or heading to sport events far from the areas of devastation.
While they escaped being killed for injured, a good many would never again see their families, co-workers or school friends.  A large number were not even allowed to return for months, as there was no and nothing to return too. Those with relatives in another area found some semblance of stability and were able to grieve among family, but others, who had no connections to family or friends, were taken into the care volunteers or placed in orphanages.
In the linked photo album and slide show, an attempt was made to capture the scale of the need, but, at best, these photos only provide a superficial summary.  The first six photos (and that of two of temporary shelters) were selected from the web, the rest were taken during our visit.
It's always awkward snapping photos in instances where people are present and struggling to move forward with their lives. It is intrusive and in some areas of the world "Disaster Tourism" has become a business that generates big dollars.  I don't think that is yet the case along the East shores of Japan, but one can readily appreciate how that business opportunity might develop as it has in many other areas of the world.
In this instance, it was our good fortune to be attending for a purpose that extended beyond simply viewing the challenges faced by others.
Harold and Lynn
(561)
(Visited 272 times, 1 visits today)
Tags: Aya Taguchi, Bill McCreadie, Harold McNeill, Hiro Yamazaki, Ko Hosokawa, Lynn McNeill, Masako Ito, Reiko Sakashita, Rita McCreadie, Ryo Taguchi, Yoichi Sakashita, Yuriko Abe
Trackback from your site.