McNeill Life Stories and Joomla Going their Separate Ways
---
Dear Friends,
Due to irreconcilable differences, McNeill Life Stories and the Joomla platform upon which it was built, will be going their separate ways with the separation agreement becoming effective around the middle of July, 2013.
Since its humble beginnings in 2010, McNeill Life Stories has grown to host a collection of nearly 200 short stories, editorials, travelogues and miscellaneous posts which have attracted over 300,000 visitors.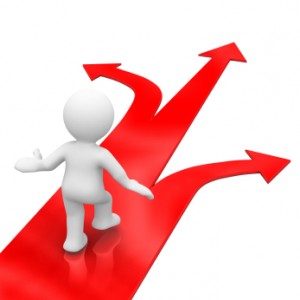 While there was a concerted effort to work out the differences between the two parties, it became evident the two had grown apart when Joomla announced it was moving forward with Version 2.5 without providing any linkage back to Version 1.5, the platform upon which the blog was built. Many thousands of similarly affected partners were simply left in the lurch. For Joomla, it seems the 'five year itch' kicked in earlier than expected.
In consultation with Sean McNeill of McNeill Solutions, a decision was made to move forward with a new Word Press platform, one that Sean has been successfully using over the past few years. The staff at Media One, who created the original site, have been most helpful in facilitating the change.
While several challenges have yet to be overcome, it appears the task will be accomplished without the loss of any information currently contained on the site.
Blog post links, such as those which appear on Google and in other directories, must be manually transformed to reflect the new site parameters. This is a labour intensive task in which each link must be manually transformed to the new site parameters.
After going live, McNeill Solutions, will be tasked adding a number of new user interface options which will assist in navigating the site in order to make it more user friendly.
If, after all posts have been transferred, you notice a link that is not working, points to the wrong article or is otherwise in error, please leave a note in the comments section of the story or send an email to harold@mcneillifestories.com.
When the site goes live, a new series of detective stories, The MacLeish Chronicles, will make its debut. In the first story, A Matter of Principle, Detective Sergeant MacLeish and his partner Detective Bard, tackle a series of burglaries in which they match wits with an engaging young professional from the south-eastern United States.
We look forward to your continued engagement after the site transitions to its new home.
Harold and Lynn McNeill
(2306)
(Visited 367 times, 1 visits today)
Trackback from your site.