My New R.I.M. Blackberry for Seniors
---
Harold doing some in-store testing of the new Blackberry Playbook for Seniors
It was chilly with a dusting of snow when I left home at 2:00 am yesterday to join the line a Future Shop to get my new Research in Motion Blackberry "Playbook for Seniors'. My trusty Tim Horton's super mug in hand – a double, double, triple, triple with a couple of shots of Kahlua (and small bottle in my backpack) – helped to ward off the cold and calm the knot in the pit of my stomach. Would I be too late? Not to worry, by 9:30 am I was inside and the supplies looked to last.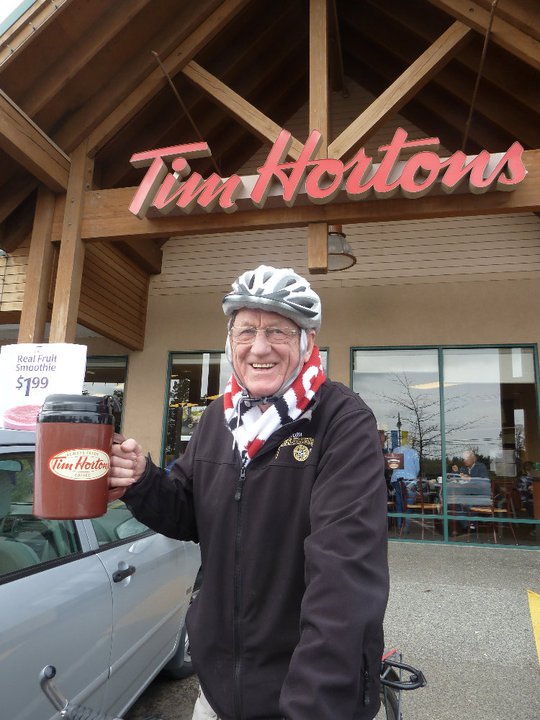 Photo: Harold bikes our for his usual morning cuppa at Tim Horton's. The two litre cup cuts down on refills.
My first surprise was the size. The new Seniors Edition was at least 32 X 55 cm (12 X 22 inches) but with a high definition screen and large print (even at 36-40 pt. you can still get a full page on the screen) it is certainly easy to read.  You know, you can actually enlarge words and flip pages with just the flick of a finger? Amazing!
Now, a word about price! At $700 (2 gb storage) a crack, plus $200 for the tax and extended guarantee, it is well within the means of most seniors. Just don't forget to factor in an average $400 per month for Apps, internet access, download fees, book purchases, etc. so you don't over extend yourself (1). My bets – move over Apple – this new RIM Seniors Edition Playbook is about to take the market by storm. 
The only real challenge I found was trying to fit the device in my jacket or briefcase and I am wondering whether getting through airport security is going to be a problem.  Perhaps, in the future, RIM will consider a folding model.
Congratulations to Jim Balsille and Mike Lazaridis, you and your RIM Team from Waterloo have made Canada proud – another first for Canadian Technology that is on a level with the Canada Arm.  From this Canadian Senior – two thumbs up.
Harold McNeill
Victoria, BC
(1) For BES (Blackberry Enterprise Server) there is connectivity from that BES to RIM's NOC, and that's an extra charge. This is done via the SRP (Service Routing Protocol). Each BES has a unique SRP, just like our handhelds have a unique PIN. BES has better guaranteed service versus a BIS plan. On a BES you get way more functionality than BIS and you get more security, etc. These are matters are near and dear to most seniors.
(My young friend Riyad at Future Shop, passed along these helpful tidbits)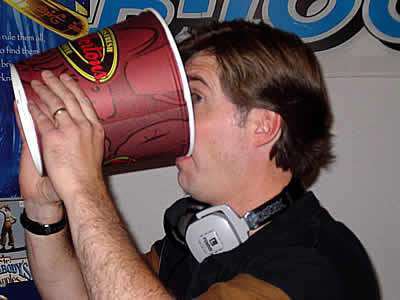 Staff at both Future Shop and Staples had to catch a coffee on the run as business was so brisk.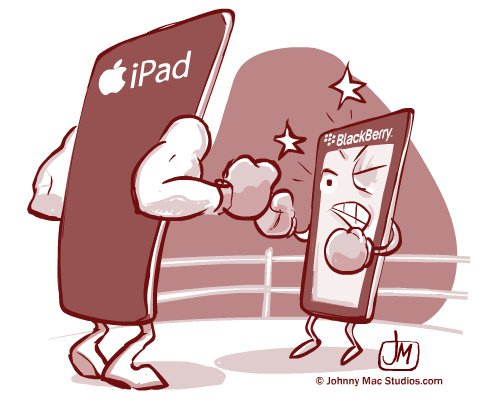 IPad vs Blackberry:  While IPad has a jump on the market, the Blackberry Seniors model is likely to become a very big hit with the boomers who are just now entering those mellow years.  My guess is the larger Blackberry will outsell the IPad by a factor of two or three.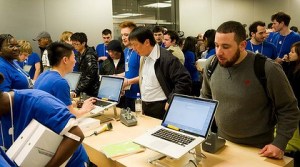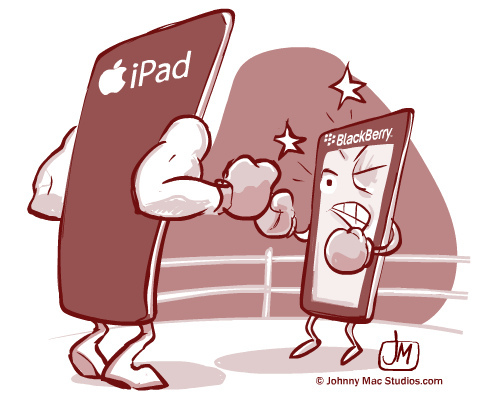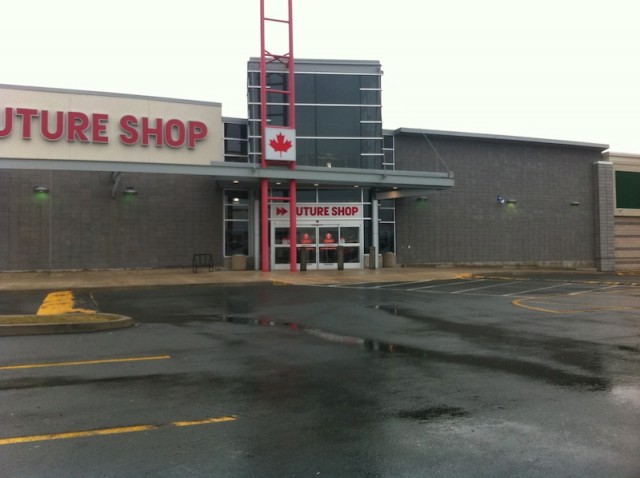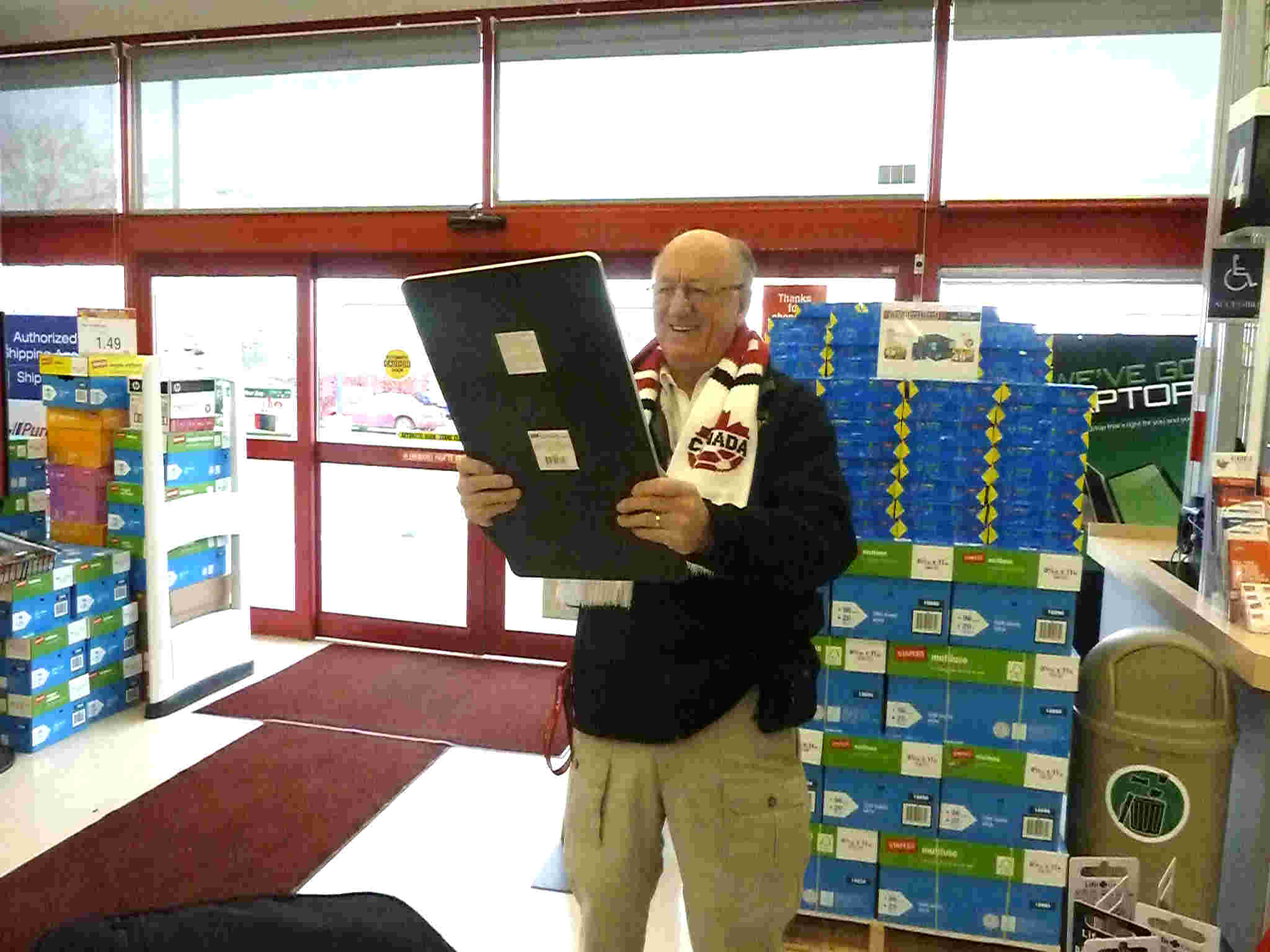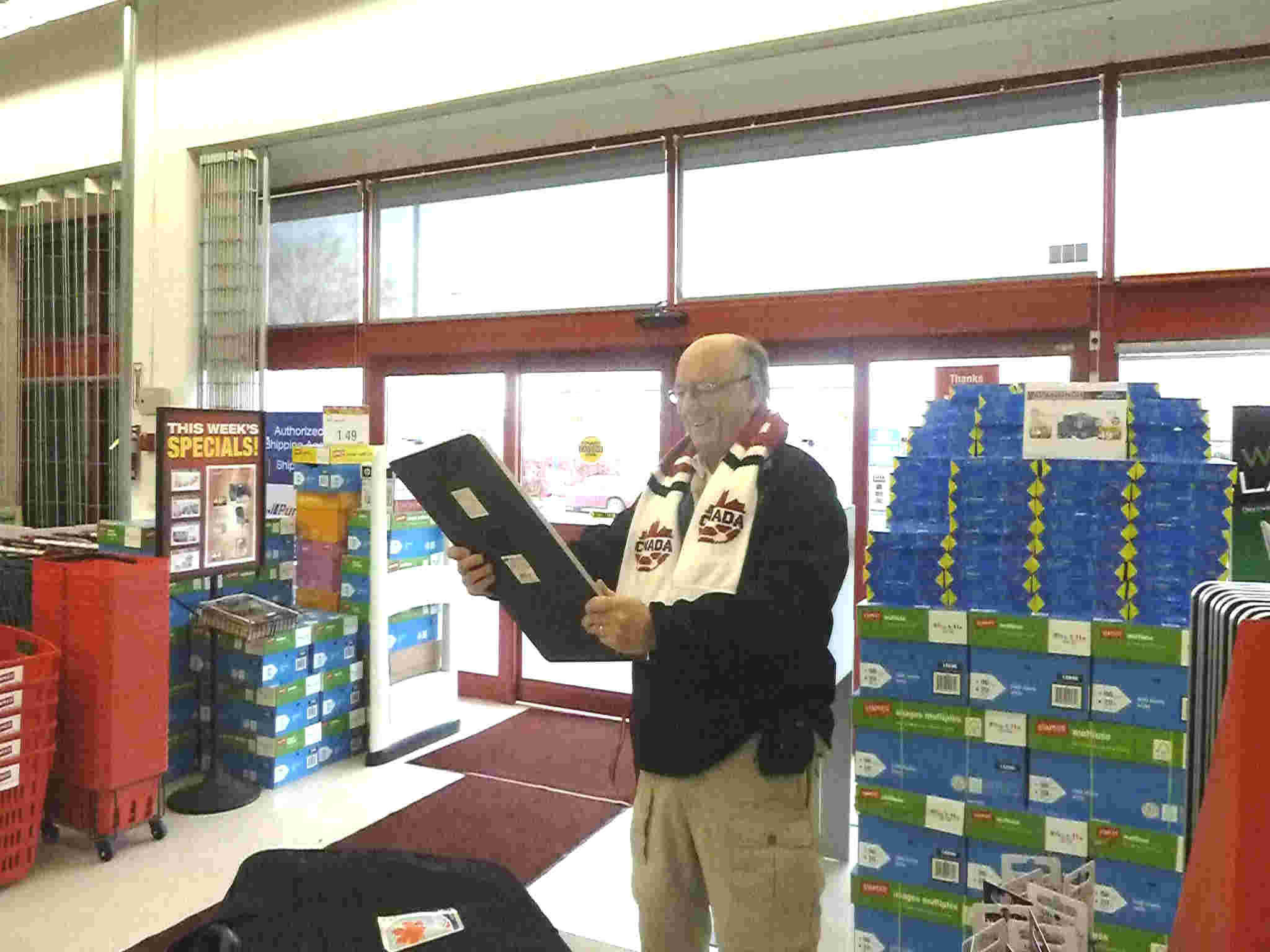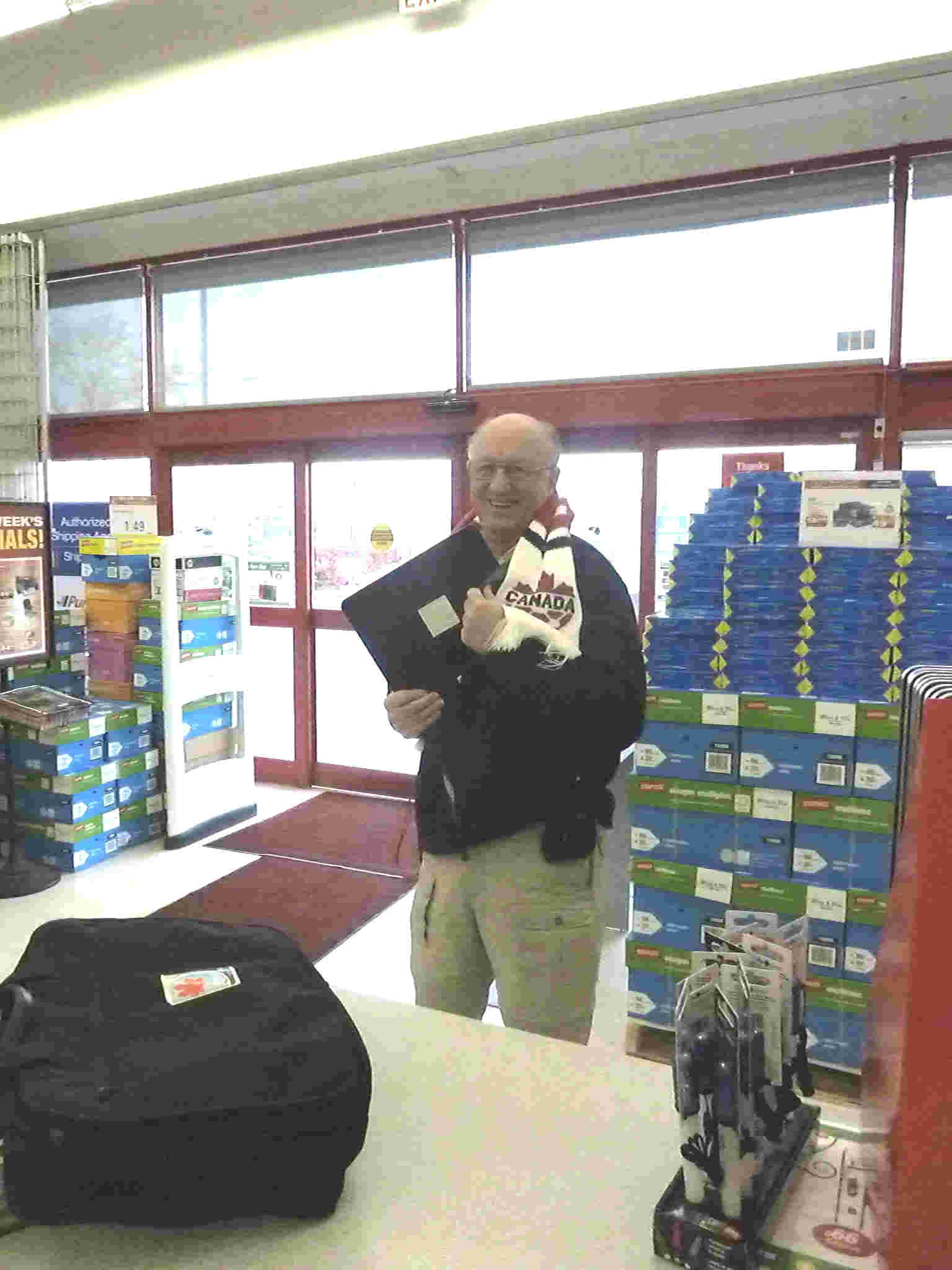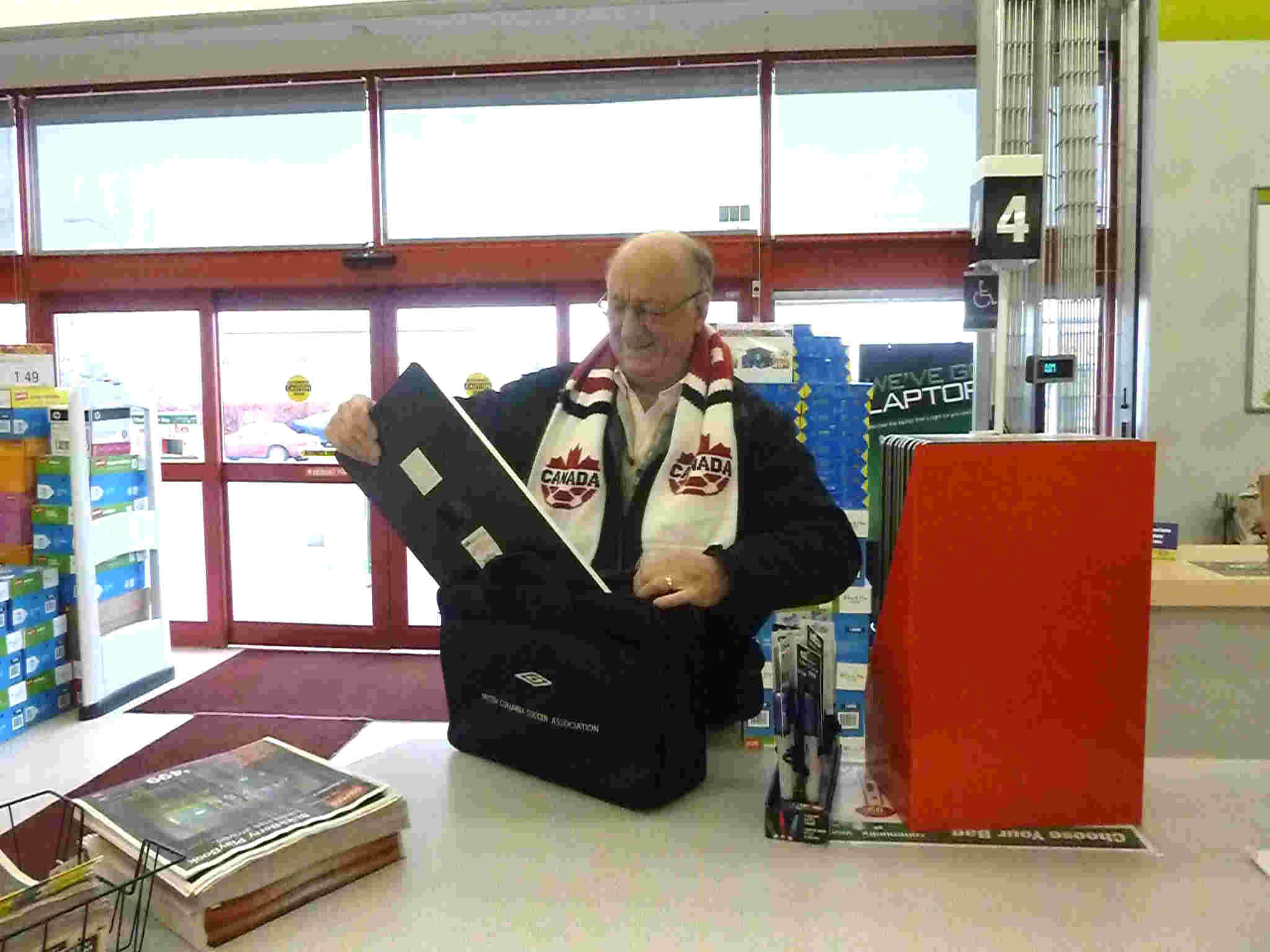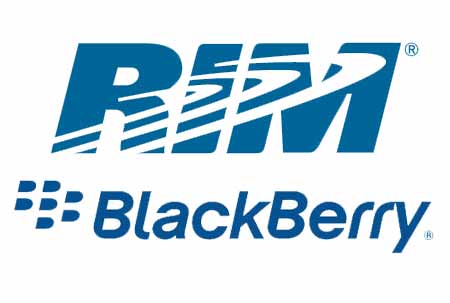 (478)
(Visited 219 times, 1 visits today)
Trackback from your site.