New Zealand: Heading into Queenstown
---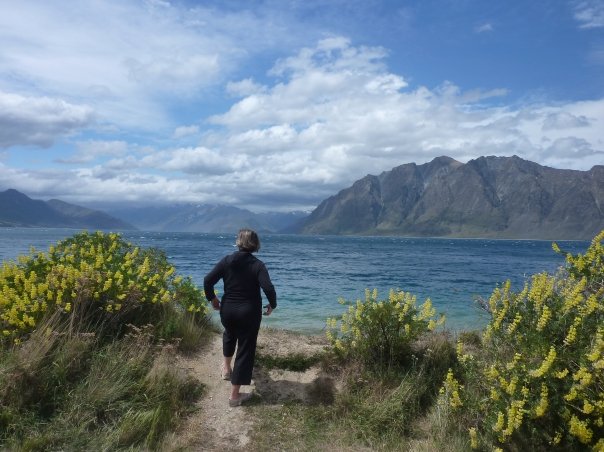 The weather continues to clear and warm as we move inland toward Queenstown. The mountain roads present incredibly beautiful scenes that would rival anything we have seen elsewhere in the world including Canada. While the roads are very good, we must continue to negotiate switchbacks that always take us two kilometers forward and one kilometer back. The nice part of this is that it gives you a chance to see every scene from a 360 degree perspective.
We pass through gold mining towns and sheep stations that provide us with some insight into the challenges faced by early settlers that first moved into this area. I don't think even the local Maori people even spent much time in many of these areas.
We take a secondary highway through a place called Cardrona and not long thereafter navigate a mountain pass that is reported to be the highest paved road in New Zealand. We stop at a pullout near a lone dead tree and continue on foot, climbing another 500 meters on mountainsides covered with tussock grass.  Along the way we pass one small communite called, of all things Athole, another called Bush!  Apparently someone loved one of the US Bush boys as they removed Pine from the name.
The weather continues clear and we can see snow capped mountains in the distance. The valleys are filled with azure blue waters backed by vertical rock cliffs that give an almost surreal beauty to the South Island countryside.  One other notable point. Many of the mountainsides are covered with thousands of acres of Scotch Broom imported in the early years by settlers. While it was in full bloom and very pretty, it is killing thousands of acres of native plants.
South Island NZ
2009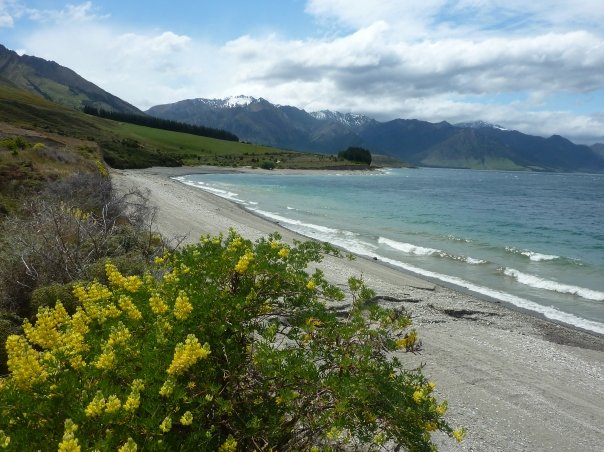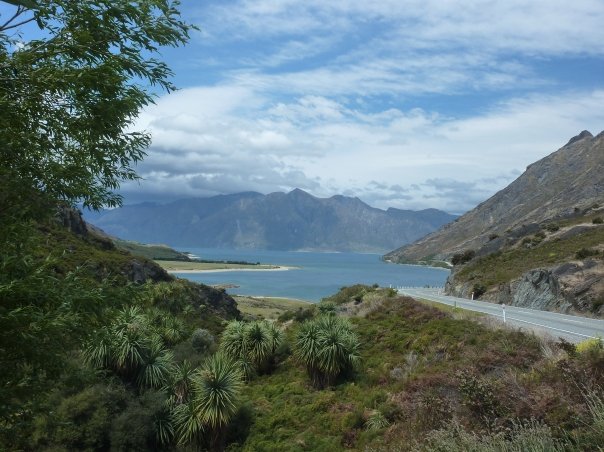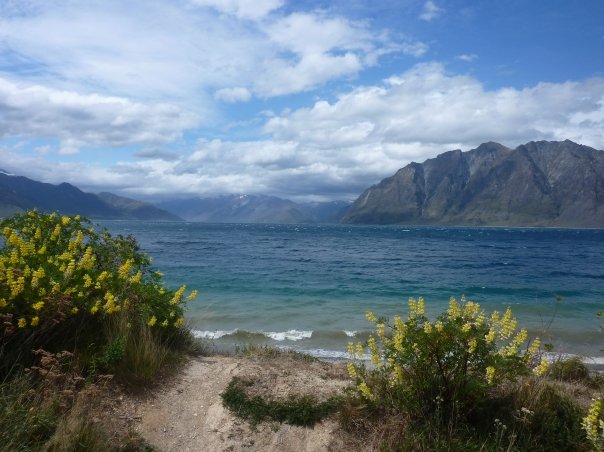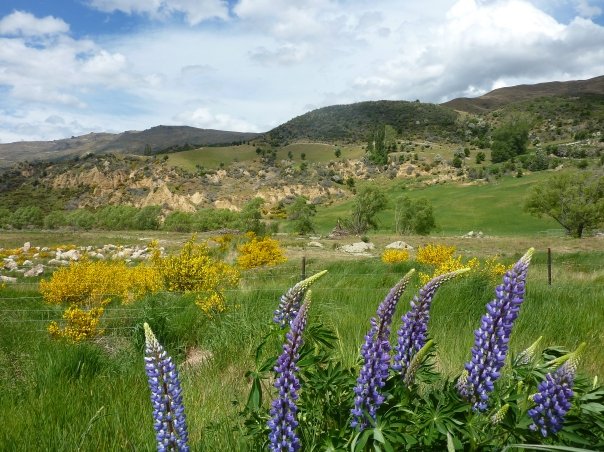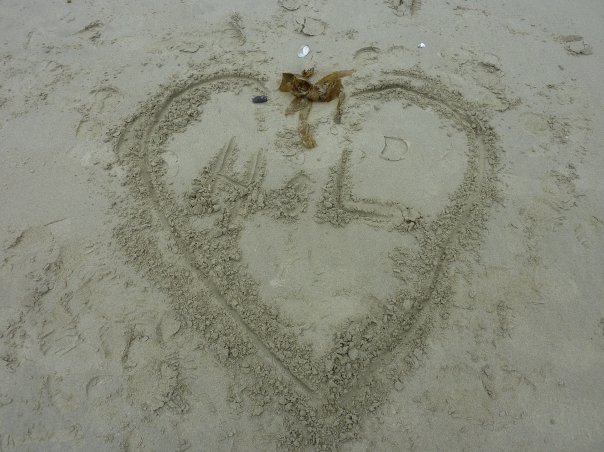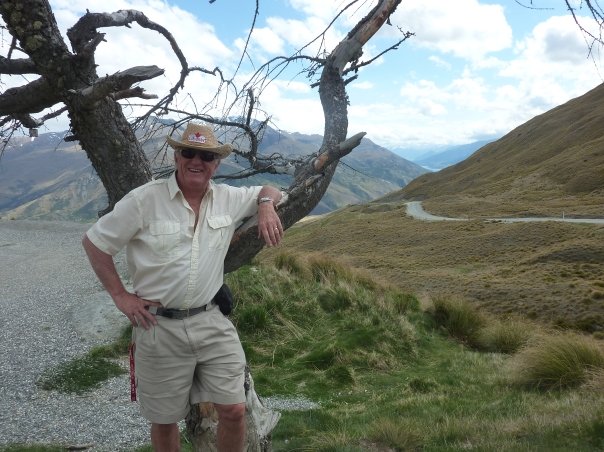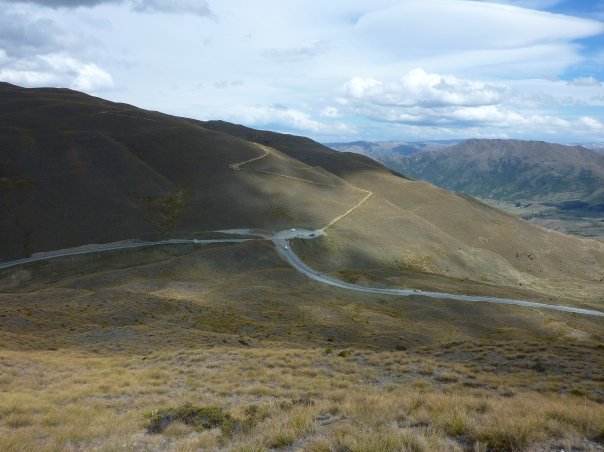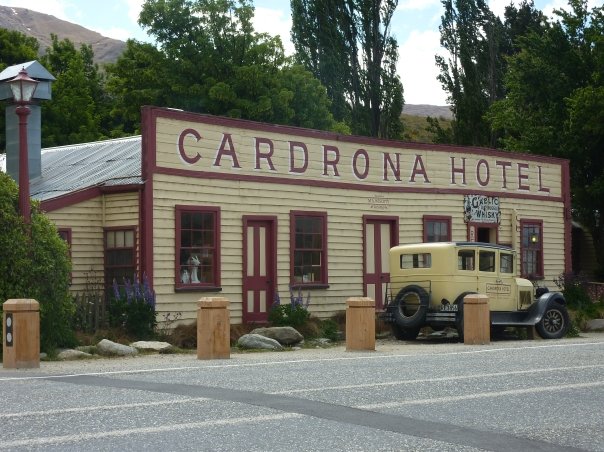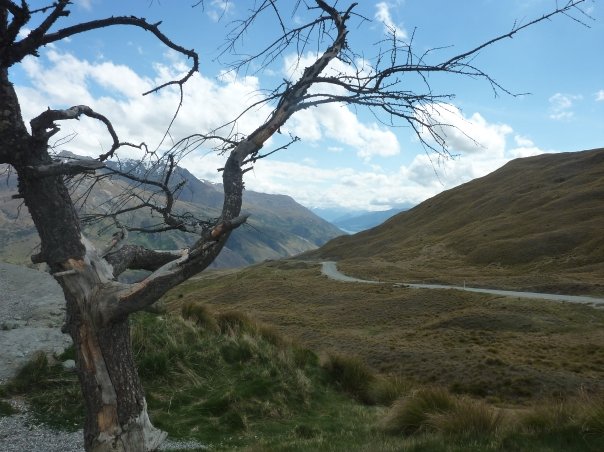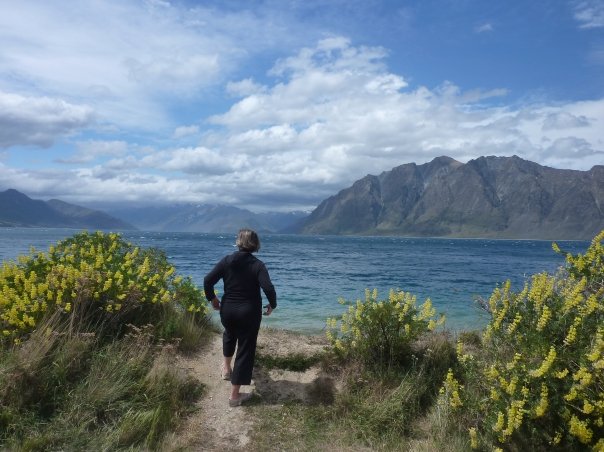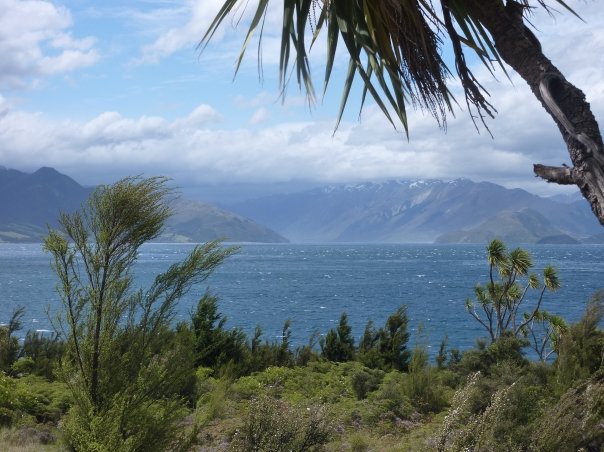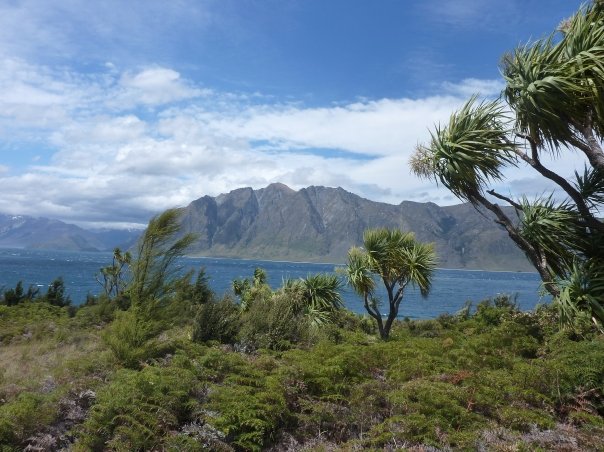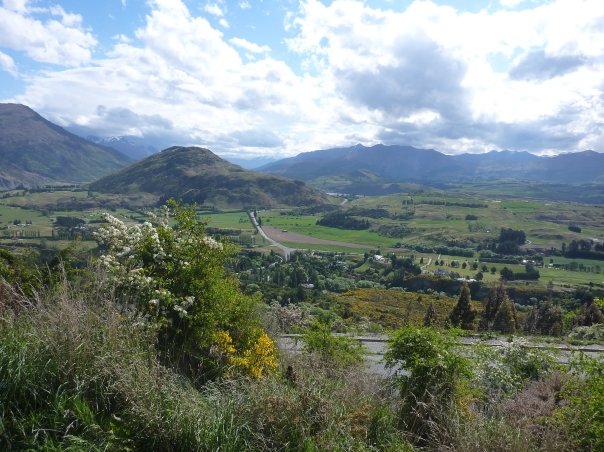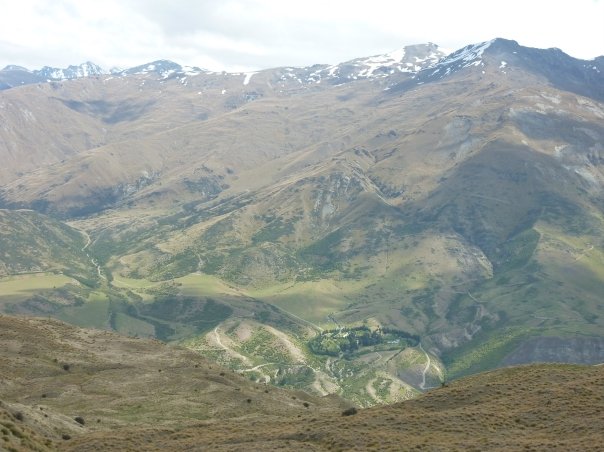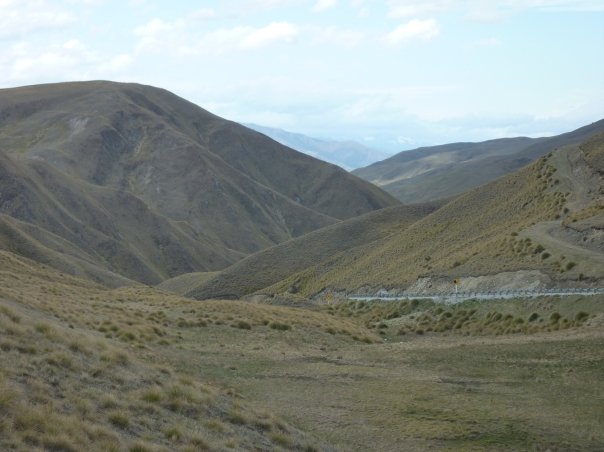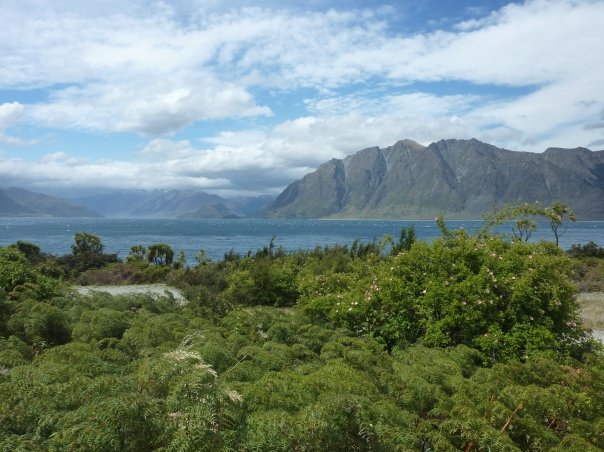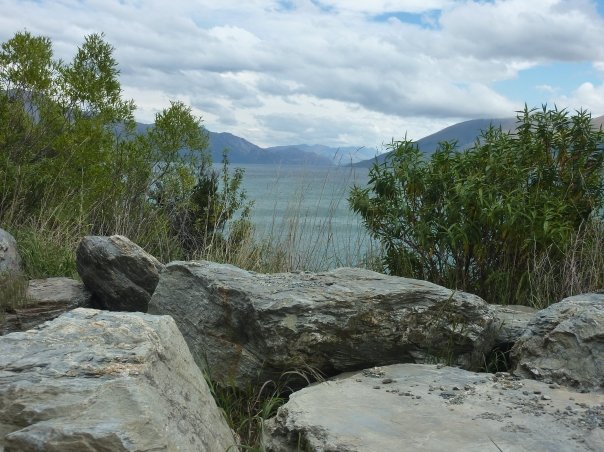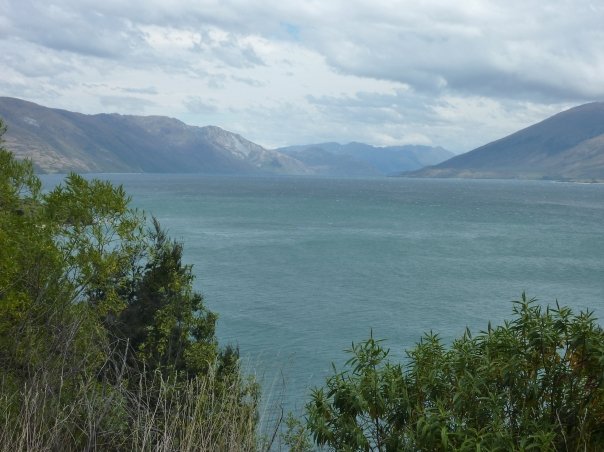 (295)
(Visited 127 times, 1 visits today)
Trackback from your site.