Posts Tagged 'Melk Abbey'
---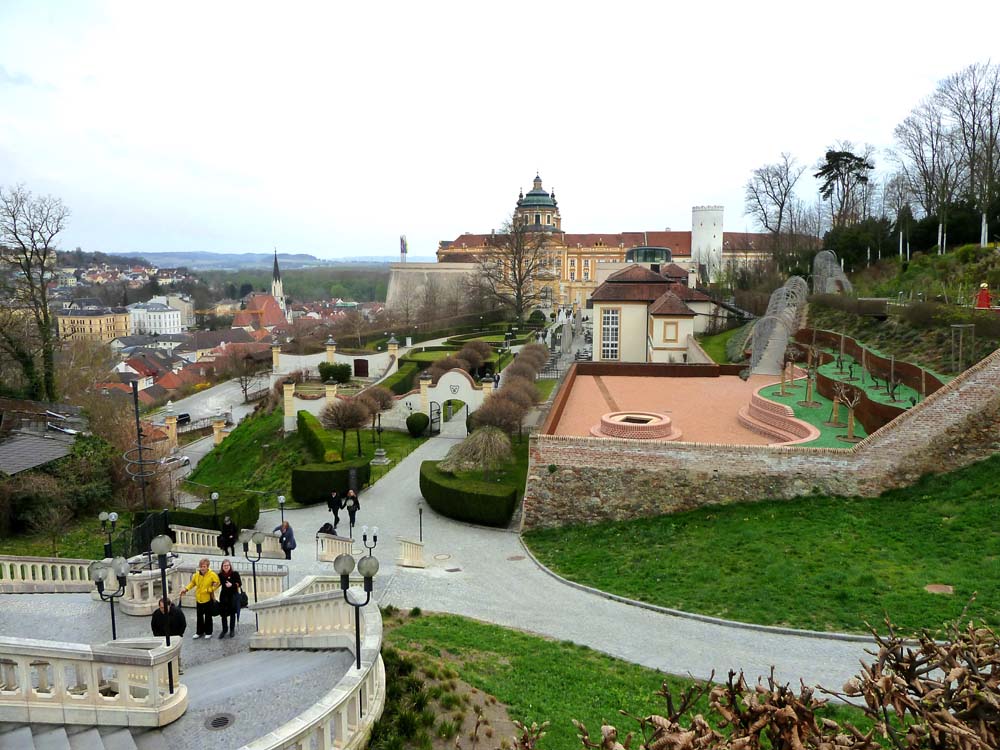 Entrance to the Benedictine Abbey in Melk, Austria (hdm).
When preparing stories for the Travelogue Section, a question often arises in discussion between Lynn and me as to how much "social comment" or "opinion", would be appropriate within the context of the story.
For example, when travelling through Steyr or Linz, Austria, our travel guide told a story about a 15,000 seat church built in a nearby city back in the 16th or 17th Century. It took 70 years of sacrifice by the 20,000 residents of the city to pay for the structure as no fund assistance was forthcoming from the Monarchy (the Hapsburgs). It seemed to me that many of the poor would have dedicated their entire life toward the building of that single structure, a structure that would sit largely empty over the centuries. 
(1629)