Posts Tagged 'Nichele Portrait Studios'
---
Canadians Invade New Orleans: Seize Navigator of the Sea's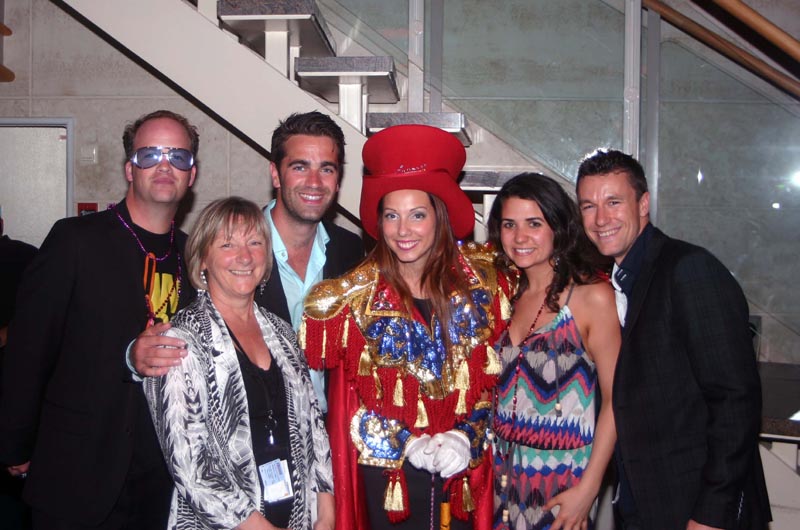 Photo: SIC Beauty members with the Cruise Director: An important thing to do on any cruise is to become friends with the Cruise Director.
This post begins with the second part of our holiday when our twenty-two member travel crew joined forces aboard the Navigator of the Seas.  Rather than provide a traditional look at life aboard the ship, I have worked to provide a flavour of the special times and friendships that emerge when people actively seek out others to share their festivities.
There is little doubt that upon our departing from the Navigator, there will be a good percentage of the passengers and crew on board who will remember the fun-loving Canadians.  While I have drawn attention to some our antics, it was all good clean fun on this special family holiday.  
(1758)