Posts Tagged 'Purple day Plane Pull'
---
In Praise of Volunteers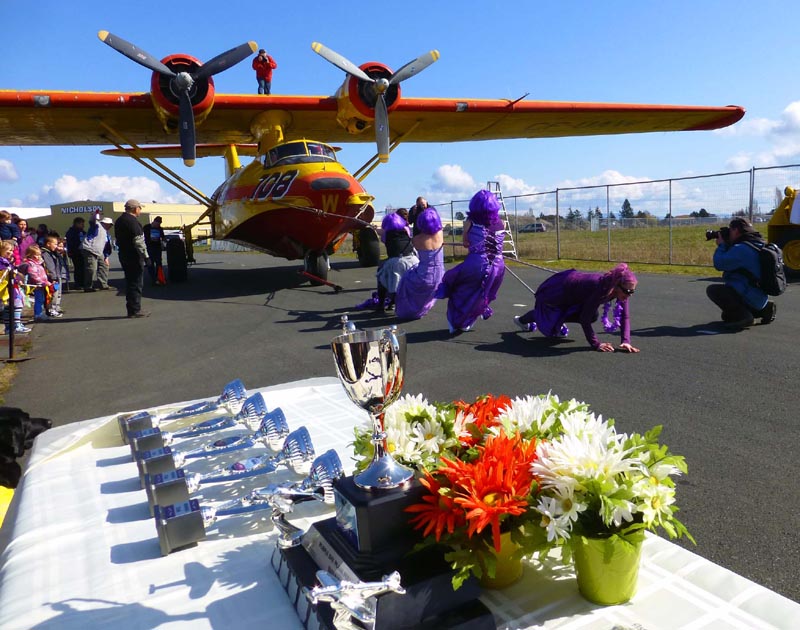 The Purple Team strain toward a Gold Medal Finish as the crowd in the background go wild. The other winners on this day were the individuals and organizations who depend upon the efforts of Volunteers to raise awareness and funds for those whose lives have been affected by the onset of Epilepsy.
Victoria International Airport
Sidney, British Columbia
Have you ever suffered from a debilitating illness? If not, it is almost certain a family member or close friend has faced or is currently facing a serious medical challenge. The fight to eradicate the many forms disease can take is one that requires not only continuing dedication to the cause, but tremendous amounts of money – far more than can be provided by government and business through direct funding, research and other grants.  To make up the shortfall, individual volunteers, often those having a close connection to a specific disease or medical challenge, devote thousands of hours of their time and tons of energy towards helping fund the battle.
(759)