Posts Tagged 'Saanich PD'
---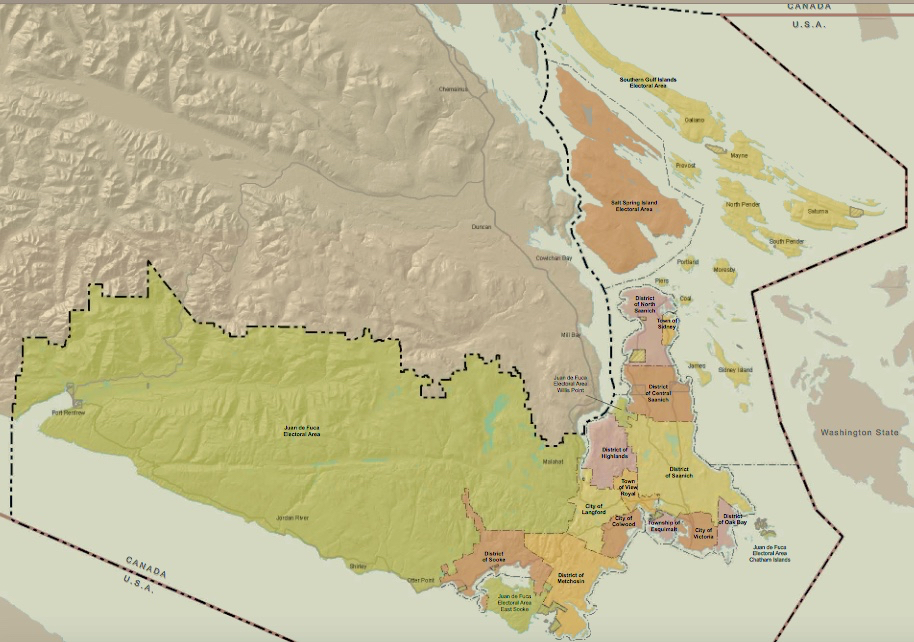 Map One: The Capital Regional District

Contents:
I. Introduction: A Thumbnail Sketch of 'Our City' (a few statistics)
2. Can internal amalgamations save money?  (not likely and let's look at the experience in other areas)
3. Who or what is propelling the push towards amalgamation? (is there widespread community support?)
4. Building on our strengths, a better path to follow (what can provide the best bang for our buck)
I. Introduction: A Thumbnail Sketch of 'Our City'
Did you know British Columbia is the only Province in Canada where all of our cities, towns, municipalities, and unorganized territories, underwent amalgamation over 50 years ago? During a five year period beginning in 1965, it was the most extensive series of amalgamations in the history of Canada, and it was unique in that constituent members retained the power to oversee a sizeable portion of their internal affairs. It was the best of both worlds and to this day remains a model for managing the city affairs of politically and geographically diverse communities across British Columbia.
                                            Map Two: British Columbia Regional Districts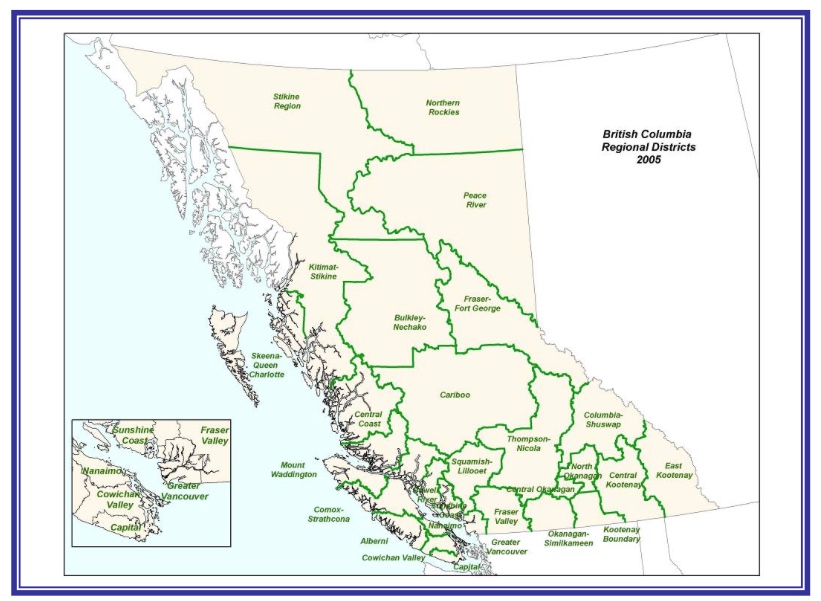 Regional Districts have a combination elected/appointed city structure (1) that is every bit as real as that found in cities like Calgary, Edmonton, Regina, Winnipeg, and Toronto. Did I say Toronto? Well, let's not go there just yet. In Greater Victoria, our city is called the Captial Regional District (CRD), and it's likely more extensive than you think.
(445)