Venice: Festa del Redentore (2/4)
---
Photo: Bridge to the front steps of Chiesa del Santissimo Redent provides pedestrian access across the Canale della Giudecca. The photo was taken from San Marco Square.
Note: The following four part Travelogue is from a tour Lynn and I made in 2009. It was first posted live to Facebook and is being reposted here along with more photographs taken during the trip.
An Instant Bridge
Lynn and I woke at 5:30 and headed out to watch construction of the bridge but, surprise, the final few sections were just being added when we walked out of our hostel. Those Venetians had certainly honed their bridge building skills over the past 1000 years. The story of the Festa del Redentore is contained in the first chapter of these posts on Venice (link here).  The following photos essay captures the celebration (posted below)
Links to other Venice Posts
Venice: City on Water (1/4)
Venice: Biennial Contemporary Arts Exhibition (3/4)
Venice: Travel Planning (4/4)
Photos Below: 
Festa del Redentore Photo Essay

A floating crane adds the last few centre pieces to the bridge, the centre part being raised
in order to allow the ferries and other small craft move up and down the canal.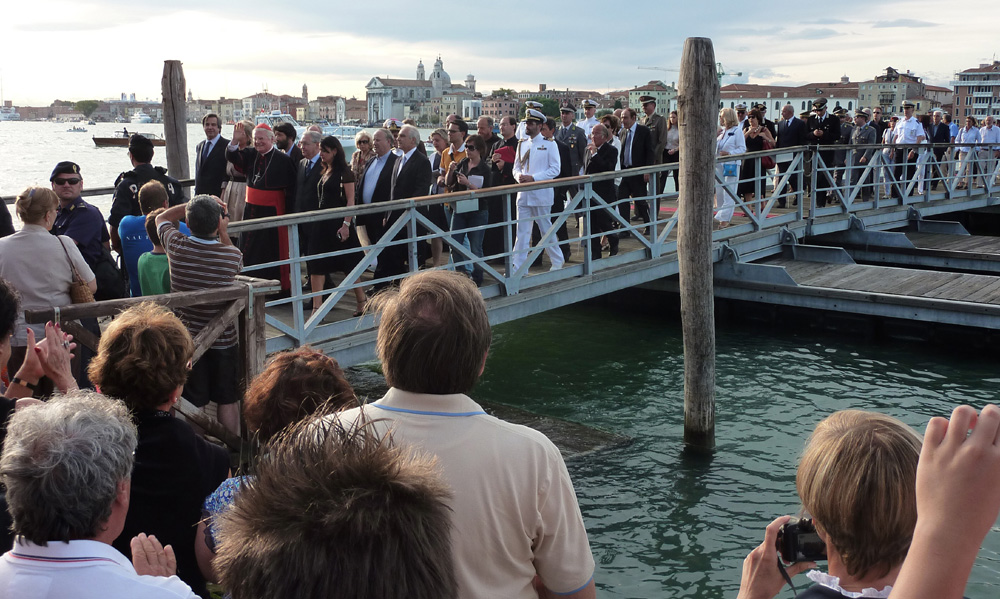 The Bishop of Venice leads a parade of City Officials and residents across the bridge to the steps Chiesa del Santissimo Redentore .

The Mayor or another senior official opens the ceremonies on the steps of the church. Mass will take place within.
The flow of pedestrians across the bridge continued all week-end until
closed on Sunday evening in preparation for removal. By early Monday morning it was gone.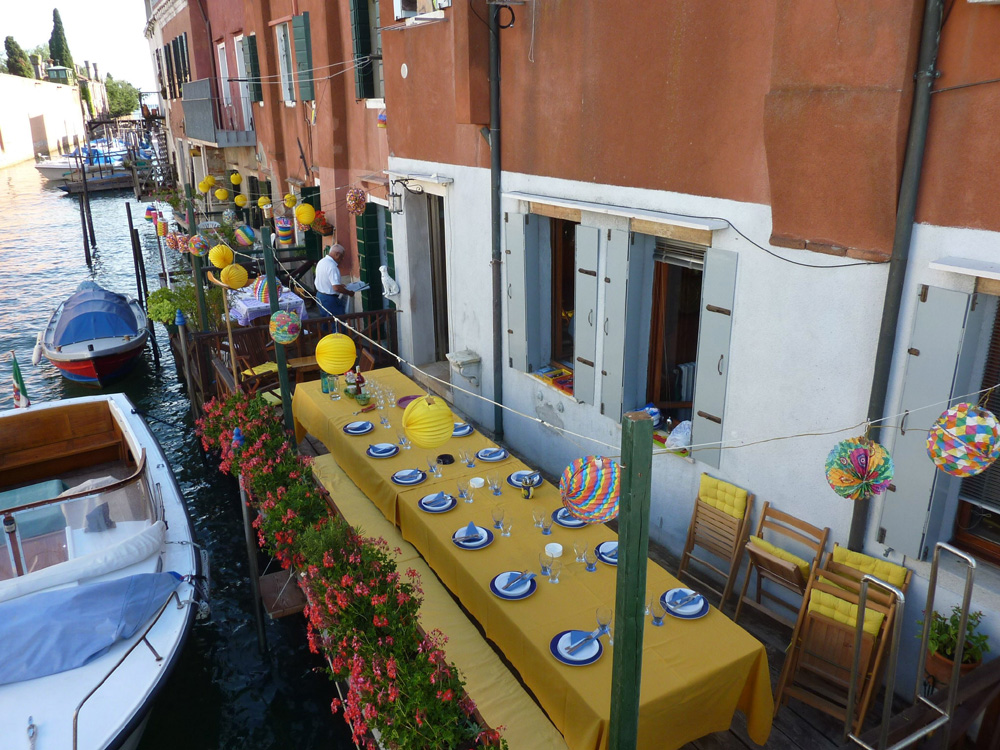 Ever last square foot of space was used to place tables and chairs for the evening dinner on Saturday. This setting was just below and behind the bridge where our dinner party was located.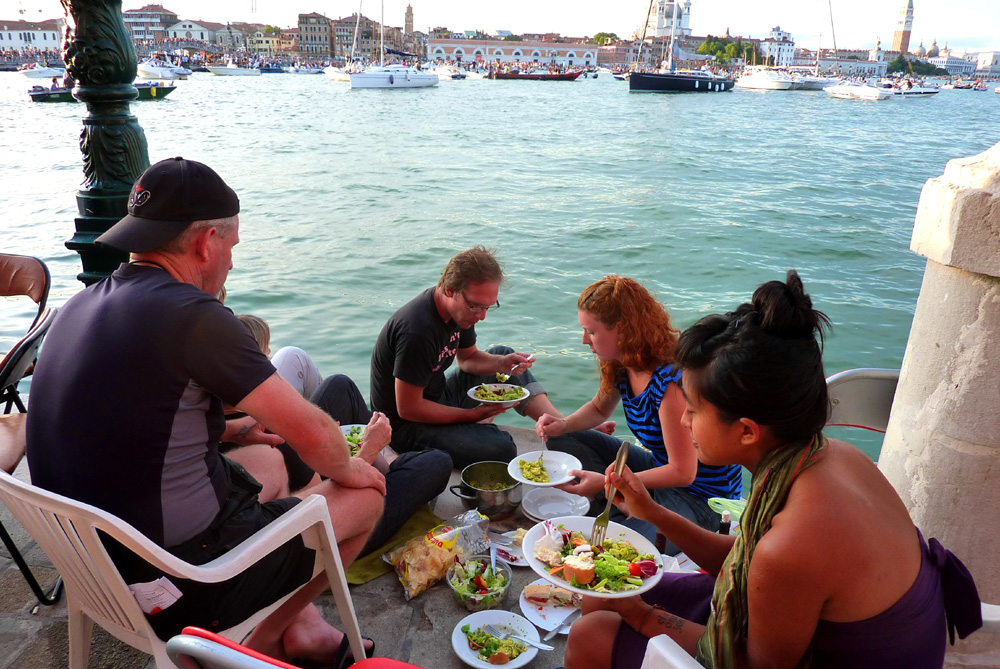 Settling in for our evening meal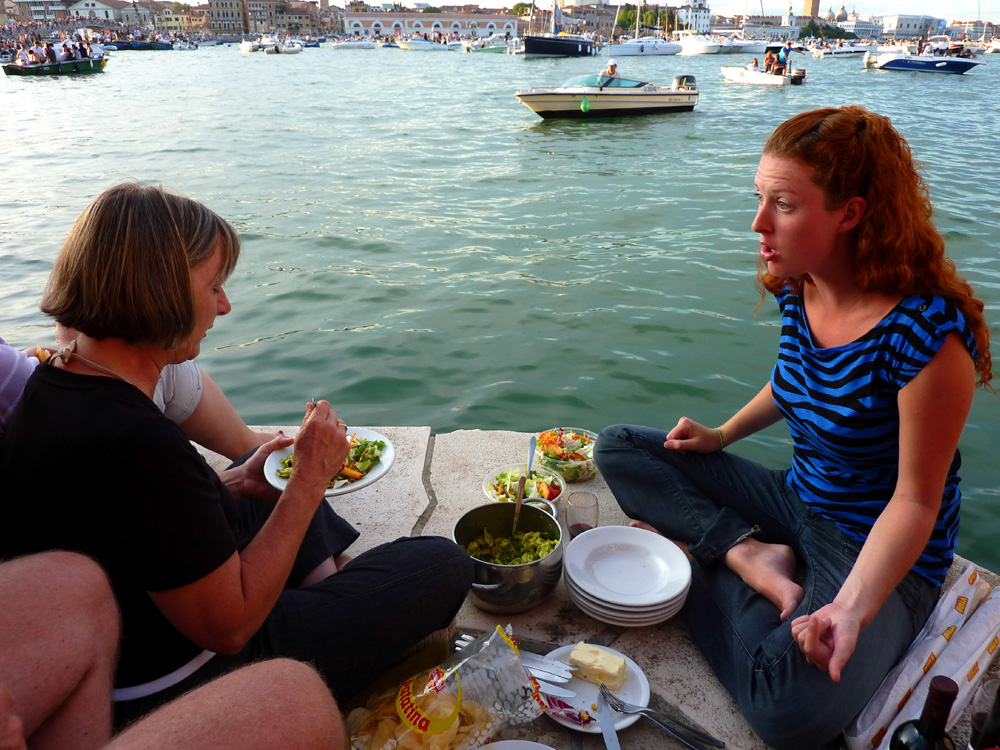 Give Lynn a few glasses of wine and the conversation just flows.  In the background, a flotilla of boats begins to gather for the evening fireworks.
By 10:00 pm, hundreds of boats packed with people filled Canale della Giudecca.  These boats
were tied alongside the floating bridge as the wine flowed freely. Amazing!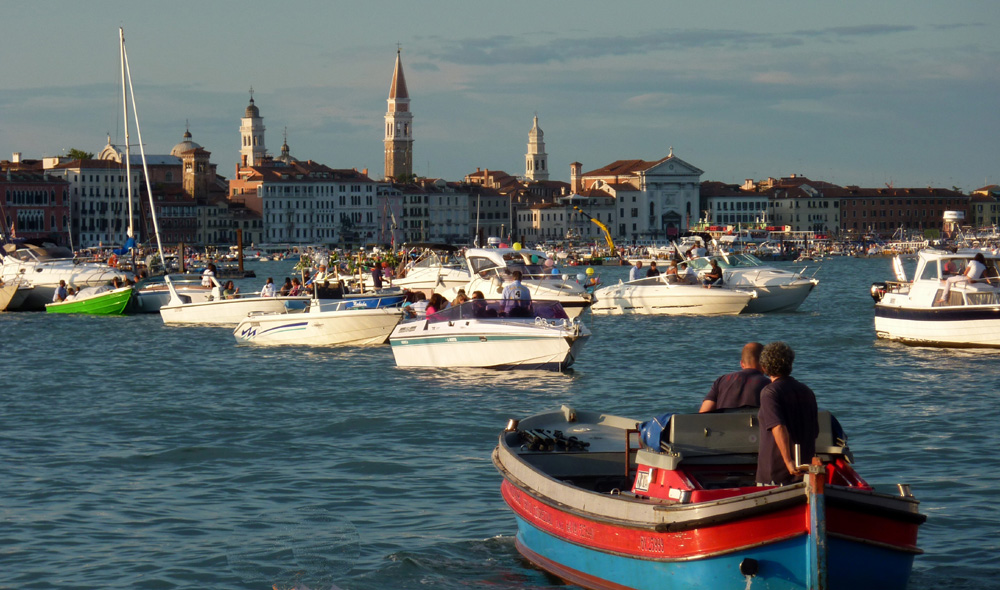 More boat people.  I suppose these two guys were just looking for someone to join their party. We waved but they did not answer. Hmm.  Perhaps to old for their tastes.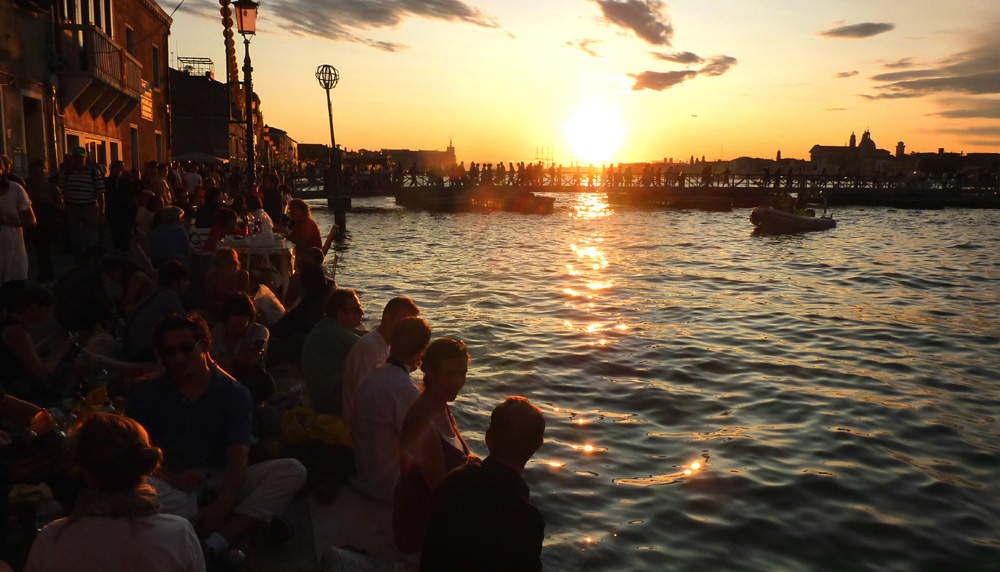 The sun begins to set on the celebration.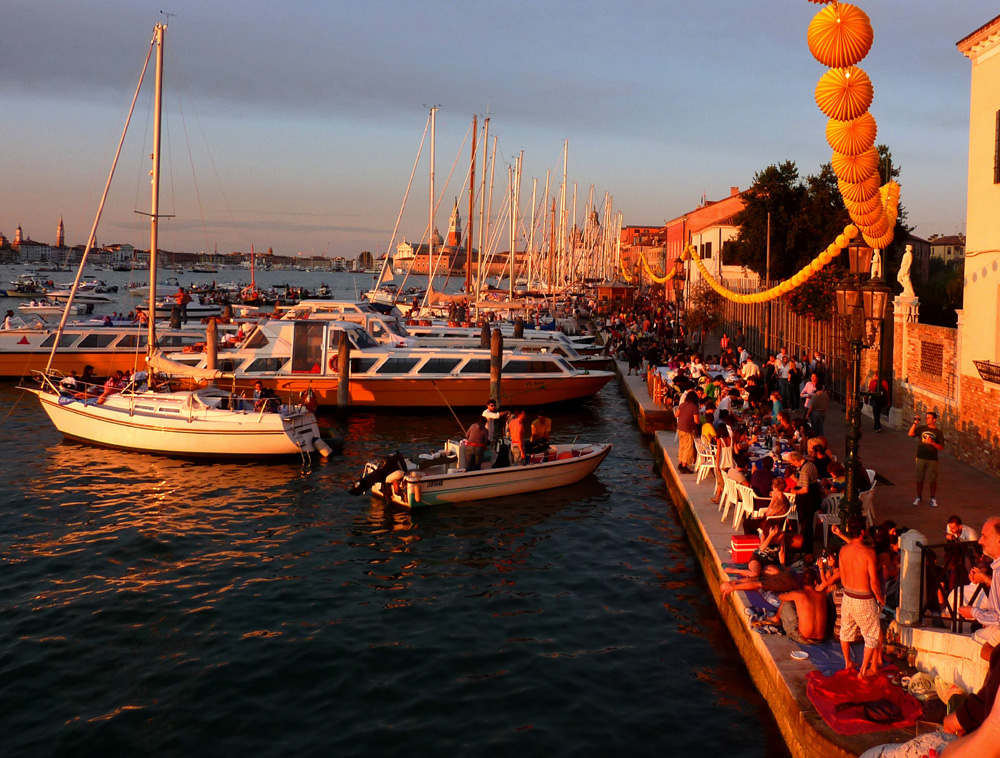 Sunset along the canal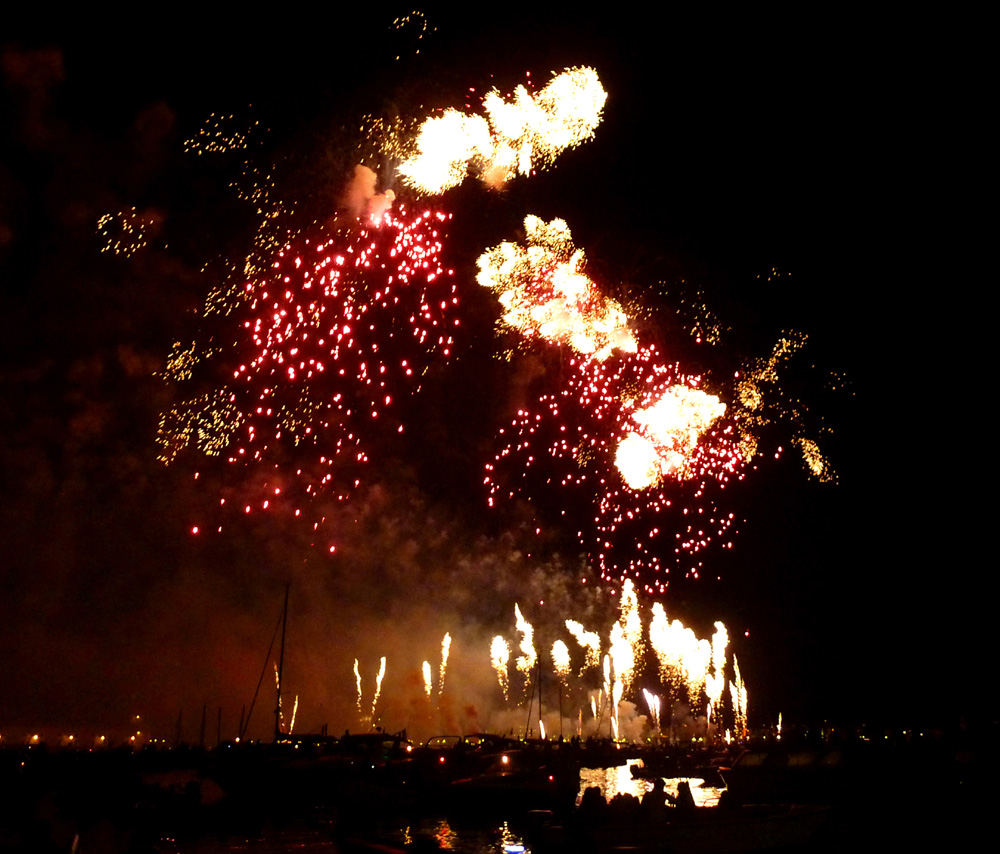 The fireworks began about 11:00 pm and continued for a full hour. It was the most amazing fireworks show I have ever watched.
New
(422)
(Visited 244 times, 1 visits today)
Trackback from your site.