Water for Elephants (Release: April 2011)
---
It was a discouraging time deep in the depression of the 1930s when men were riding the rails in search of work and their next meal. Labour laws were non-existent and abuse of the less fortunate a reality of every day life.  A naive young man, Jacob ((Robert Pattison), was about to graduate from Cornel Veterinary School when his world was suddenly turned up side down.
He fleed school and joined a second rate circus run by an unscrupulous and abusive owner, August (Christopher Waltz), who was married to the seductive centre ring performer Marlena (Reese Witherspoon).  Events spun out of control as the circus crossed the country and Jacob found himself in a love triangle fighting not only for his own life but also for the lives of the animals in his charge and some of the carnies who had befriended him.
The show engagingly begins and ends by means of flashbacks with Hal Holbrook playing 'Old Jacob' in a manner that brings into close focus the ephemeral nature of love, life, birth and death. 
Lynn and I very much enjoyed this 120 minute movie and gave it four thumbs up. Without reservation we encourage you to put this movie on your 'must see' list.
Cheers
Harold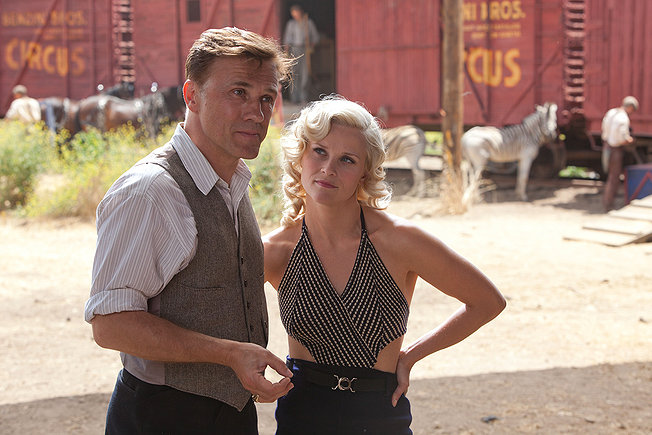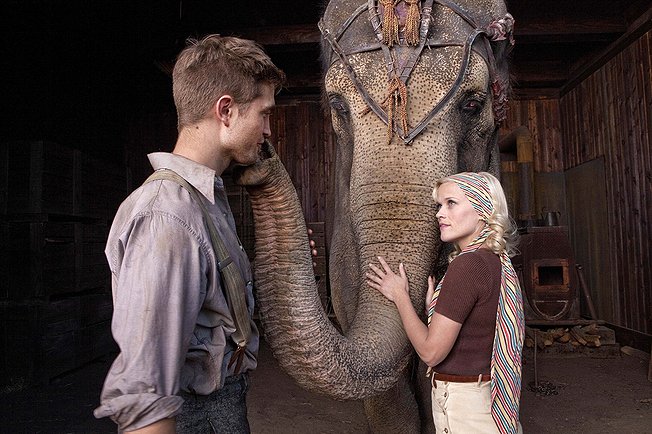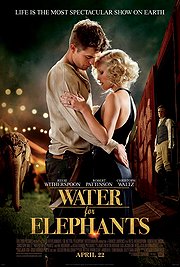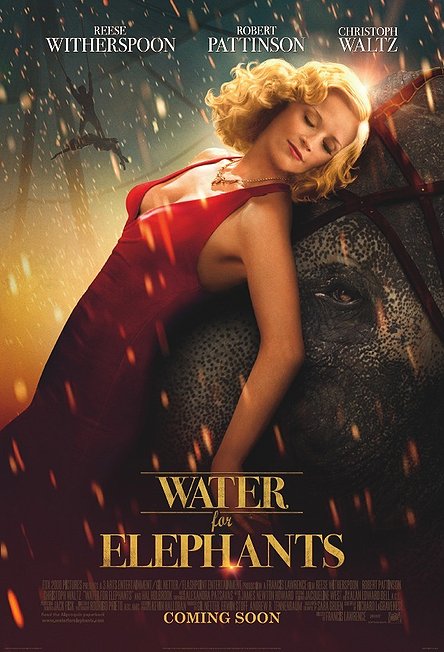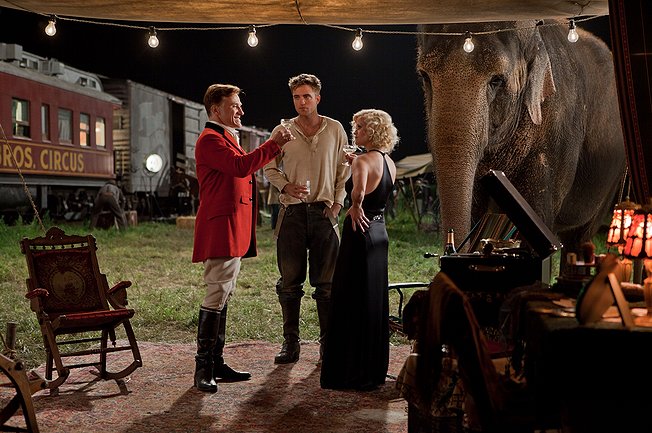 (443)
(Visited 145 times, 1 visits today)
Trackback from your site.