Estate Property: Cold Lake, Alberta, City Lot
---
These properties are now sold
Link Here for Details  of an additional 96 acres that will be placed on the market been placed on the market as of October 20, 2018
More Cold Lake Posts: For additional historical posts about the Cold Lake Area, go to Homepage Categories and link any any of the categories titled Adventure (for Big Kinosoo, etc), Family Stories 1940 – 1960 (Martineau River, Marie Lake, North Bay, Mink Ranching, etc.), Biography (McNeill and Skarsen families), or Fire Department (History of the US Air Force Base at CFB Cold Lake)  for short stories about life in and around the Cold Lake area during the 1940s to the present day).

View of lot looking West from 13th Street. A temporary fence was
constructed well back from the front property line between 511 (left) and 507 (right), 13th Street.
A temporary 6′ X 8′ wooden garden shed sits on the rear of the property.
(Property Photos courtesy of Stephanie Yochim)
Details of City Lot
509 13th Street,
Cold Lake, Alberta
Legal
Plan 1024203
Block 14
Lot 6A
The subject lot is located in a quiet residential neighbourhood just minutes walking distance from the:
Cold Lake Marina: two blocks East and one block South (waterfront picture in the footer);
Kinosoo Beach: half block West and two blocks North
Heritage Lakeside Trail: two blocks East (the trail runs along the waterfront from the Cold Lake Marina to Kinosoo Beach)
Bibeau Children's Park: one block East (off 5th or 6th Avenue)
This vacant lot is one of the few remaining properties in the central core of the very popular Lakeside City North. For a full street map and list of vacant lots in Cold Lake North: Link Here, then open "Vacant Lots, Cold Lake North, 2011".
For Provincial and general area maps as well as additional photos of the City of Cold Lake and area (as footers in acreage description): Link Here.
The subject property is gently sloping back from the roadway and is in an area of well-kept homes and properties.  Two intersecting alley's at the rear of the property make this lot ideal for the building of a garage and/or pad to accommodate a motor home, other recreational vehicles, boat or a shop. The lot is serviced along 13th Street.
At 43.28 meters long and 14.76 meters wide, the lot is average size for the area and larger than many recently developed lots in other areas of the city.
For details on submitting written Expressions of Interest contact the Executor by email at:   harold@mcneillifestories.com.
Canadian Telephone: 250-889-1033 (Victoria, British Columbia, Canada)
The Expression of Interest is not a binding agreement on either party and is intended only to open dialogue regarding development opportunities and a possible sale/purchase agreement.
Agent contact invited.
Harold McNeill
Estate Executor
Lot Views and Maps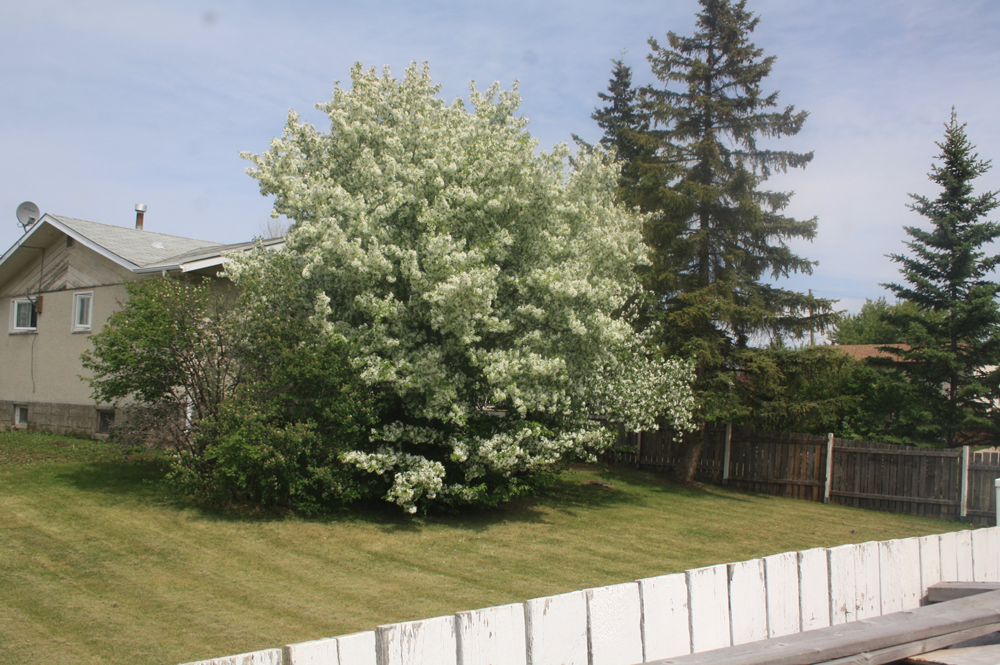 View of back of lot looking North East over the fence from the South property line.
Map #1: General Area. The property is located about halfway down
13th Street, between 5th and 6th Avenue (see also, Map #2)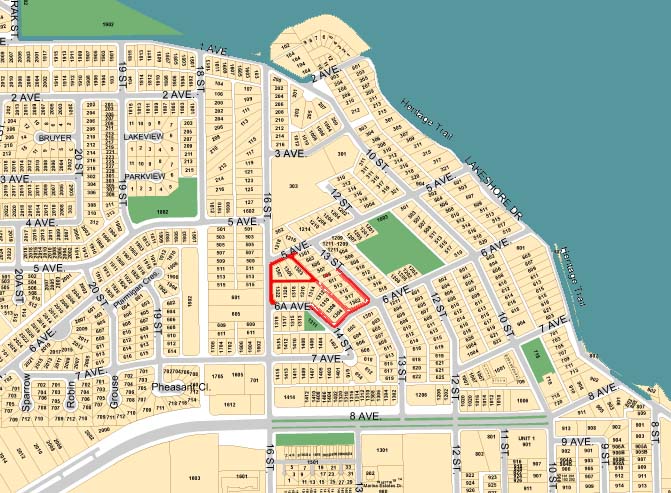 Map #2: Sectional from above map
(Lot yellow, red street and alley)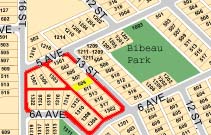 Cold Lake Advert Poster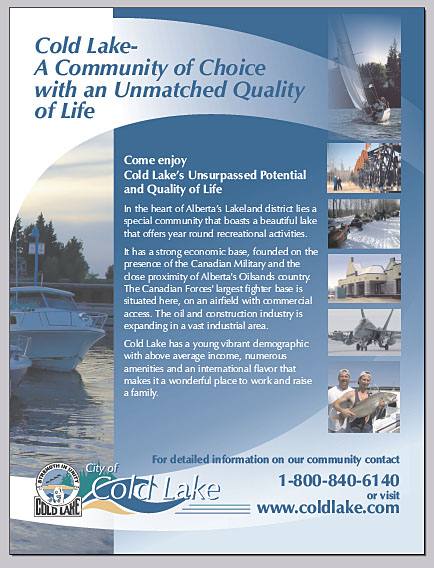 Cold Lake waterfront and the downtown core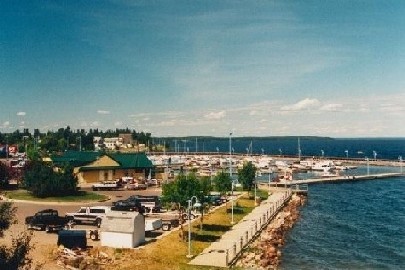 (1250)
(Visited 728 times, 1 visits today)
Tags: Bibeau Park, Big Kinosoo, CFB Cold Lake, City Lot, City of Cold Lake, Cold Lake, Cold Lake Heritage Trail, Cold Lake Marina, Cold Lake Sun, Cold Regional Airport, Kinosoo Beach, Kinosoo Ridge
Trackback from your site.