Marie Lake: My Best Friend – Chapter 6 of 11
---

Photo (by Mom):  While was a good friend with who I spent considerable time exploring the wilderness around our home, by best friend was my little sister Louise. Together we spend hours building things, helping around the house and taking school lessons from mom.
Link to Next Post: Link to Crash on Highway 28
Link to Last Post: Link to The Trap Line
Link to Family Stories Index
1947 -1949
Life can be fragile, a fact our family had plenty of chances to learn – Louise nearly drying from a killer fungus, then, nearly drowning and mom's injury from the explosion.
The coming summer, to be our last at Marie Lake, would find dad left for dead in the Cold Lake Hospital. That fall, Uncle Warren and Cousin Emerson would stare down the grim reaper on the thin ice of Marie Lake, the lake that had nearly taken Dad, Aunt Marcia, Louise and me to the bottom.
It was a time when Louise and I would be drawn more closely together than at any time in our lives, before or after. While our dog Shep played a prominent role in my young life, I would have to say that Louise grew to be my very best friend over the two short years at Marie Lake. We played, worked, studied and planned new adventures and, Shep was close by our side. It was an all too brief interlude in our lives, a time when life stood still.
The Playhouse
One morning while playing in the small grove of trees between the beach and our house, we decided we 'needed' a playhouse. This was to be no ordinary playhouse, but one that could hold everything needed to live in the wilds of northern Alberta. Our childhood dreams knew no bounds and our buddy Shep, barked his whole hearted approval.
Mom remembered clearly:
"I knew the two of you were up to something as you had built an elaborate little roadway into a grove of trees by the lake and were always using Harold's wagon to haul stuff in and out. I looked in one evening when you were playing on the beach and saw these little stakes around the area you had cleared. I didn't say anything.
A couple of days later the two of you asked if you could build a playhouse.  As usual, your dad never hesitated for a second.  He said he couldn't help but would set aside enough slabs and rough 2×4's at the mill for your project.
As the two of you were now used to handling the horses, he offered to hitch them to the stone boat so you could haul the lumber down from the mill. Two days later, you had everything at the building site. Your dad gave you a bucket of old nails along with a hammer and saw.
As you still needed some help, the three of us went to work. The playhouse was about 8′ X 8′ and perhaps six feet high. The walls and roof were covered with the slabs, rough side out.  We cut in a window facing the beach and a door facing the house.  It only took a couple of days and was actually pretty cozy. Louise and I made window curtains and a cover for the little table.  You used wooden boxes for chairs.  It was your ' home away from home'."  
Louise insisted on bringing in some of her dolls and kitchen things. It was clear she was going to become the head of this little household. Even with these little girl toys cluttering the space, it was still a neat get-a-way for two kids living in the wilderness.
As a final touch for our play area, dad rounded off a two foot high tree stump in a nearby clearing, then sanded down the ends of a 20 foot plank and rounded the ends to form a seat. The plank was centred on the stump and a steel pin was used to hold the board in place. Louise and I now had a teeter totter that not only went up and down, but also round and round. Dad always had ingenious ideas.
Lest you begin to think life was always fun and games for Louise and me, mom insisted we spend two or three hours a day learning to read, write and do arithmetic. My studies had 'unofficially' begun two years earlier, but I had yet to complete the 'official' curriculum as mandated by the Provincial Government.
Correspondence
Late that spring, mom received the first lesson plans for my Grade 1 year. I already had everything pretty much down pat so it was a challenge getting me to go back and do the written lessons for material with which I was well acquainted.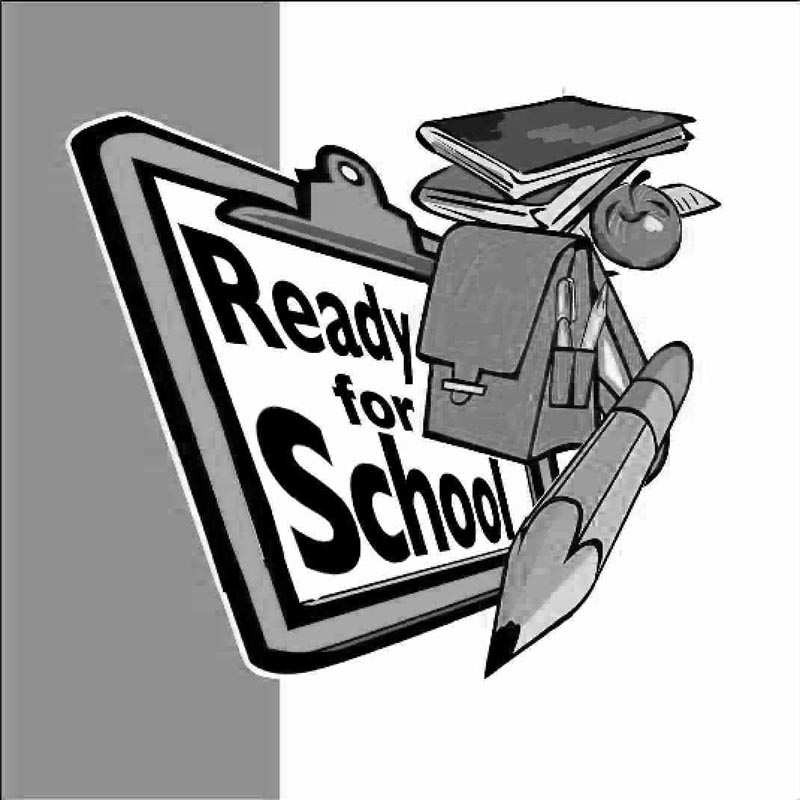 It helped that mom was an excellent teacher. She had endless patience and even when her "second best" pupil was totally unreasonable, she would encourage me to continue. I had to spend or three hours a day, but those were two or three hours taken away from more meaningful' to my life, activities such as trapping, hunting, logging, working with dad, riding in the logging truck with my Uncle, etc.  Mothers! They had a hard time understanding these things.
Louise, on the other hand, really enjoyed my lessons. She was right by my side and for each step I completed she completed two. When I left to work with dad she would still be pouring over my lessons. If I had been able to get her to print like me, those lessons would have been finished in no time.
Meanwhile, the best I could do was excel at the things I enjoyed (mainly outdoors)) and try to keep pace in area's I found less enjoyable (mainly studying). As it turned out it was a good thing mom persevered as I would have been completely defeated in school over the next few years, had she not.
Our studies, however, came to an abrupt halt mid-summer while our family was on a trip to Cold Lake visiting family and friends. They would not resume until late in the fall. It was not to be a happy hiatus from our school work.
Harold McNeill
Link to Next Post: Link to Crash on Highway 28
Link to Last Post: Link to The Trap Line
Link to Family Stories Index
(1445)
(Visited 1,449 times, 1 visits today)
Tags: Dual Wheeled Wagon, Harold McNeill, Louise McNeill, Old Shep, Shep
Trackback from your site.