Posts Tagged 'Amalgamation Victoria'
---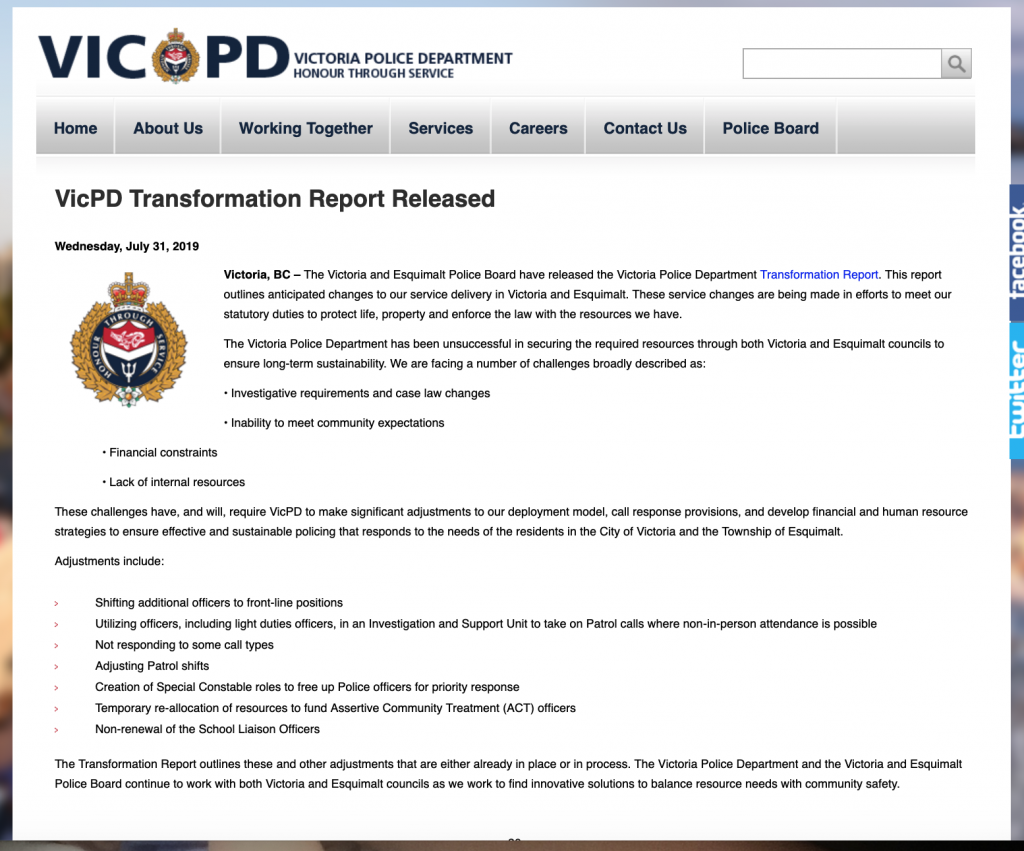 Thank-you Chief Del Manak.
Along with your administrative staff and members, you have now taken ownership of challenges faced by VicPD and our Capital City. Don't ever underestimate how important the step you have taken is in bringing about real change. It's been over two decades since a Victoria Chief Constable pushed back against powerful backroom forces touting amalgamation as the only solution.
Introduction
This post serves to introduce both Chief Manak's Transformation Report, as well as the broader discussion of policing in the CRD as presented in a recent four-part series Changing the way police do business.
While the Chief must cross many hurdles, he has taken the first step by asking his members and the citizens of Victoria to look inwards by defining what must be done if the force is to meet the challenges of the 21st century.
An initial move was made in the late 1980s and 90s, when another force insider, Chief Constable Douglas Richardson, and his immediate predecessor, worked to correct some long-standing deficiencies. Moving to the new police station on Caledonia was one giant step forward. However, following Richardson's retirement in 1999, progress stalled for one simple reason – the voices of amalgamation took over City Hall and the Police Department.
Amalgamation or Bust
(250)
---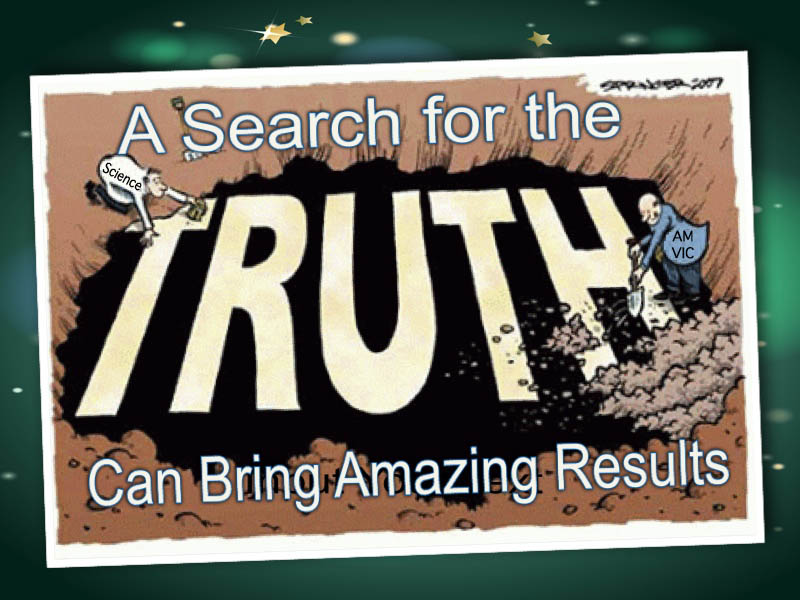 Cartoon (Modified Web Source):  It is amazing how good information can change the complexion of an entire debate.
Join in A Search for the Truth.
Update March 30, 2016,  The Research Paper referenced in this post was first published in 1999 by Dr. Robert L. Bish, as he neared the end of his career at the University of Victoria, School of Public Administration.  Seventeen years later, in 2016, Dr. Bish collaborated with Josef Filipowicz at the Fraser Institute to provide a complete update of the information presented in the original study.
Link to the Fraser Institute Study
(Link to Photo Album of this amazing place we call home)
Link to the Next Post in Series: Local Communities: Keeping the Spirit Alive
November 9, 2014: A new post on McNeill Life Stories Facebook Page:
Thirteen Communities and Ninety-Two largely Volunteer Councillors 
The Real Costs of Amalgamation (Time Colonist November 23, 2014)
March 2018 (Count 609)
Dear Reader,
This post provides a short overview and links to four studies that will likely answer many questions as to whether amalgamation of some or all the Municipalities in the CRD or of the Police Services in the Capital Region, is warranted.
These excellent works, written by a world-renowned expert in the field, Dr. Robert L. Bish, provide not only an in-depth review of the comparative costs and operational efficiencies in the Capital Region, it also compares the BC Regional District system with other city and municipal systems across Canada and the United States.
These studies provide clear evidence the Regional District system as developed in British Columbia, is the most inclusive, efficient and cost-effective form of Government in North America. In that regard, British Columbia was, and continues to be, a leader in the field and is often cited as a model for others.
(688)