Posts Tagged 'Chief Jamie Graham'
---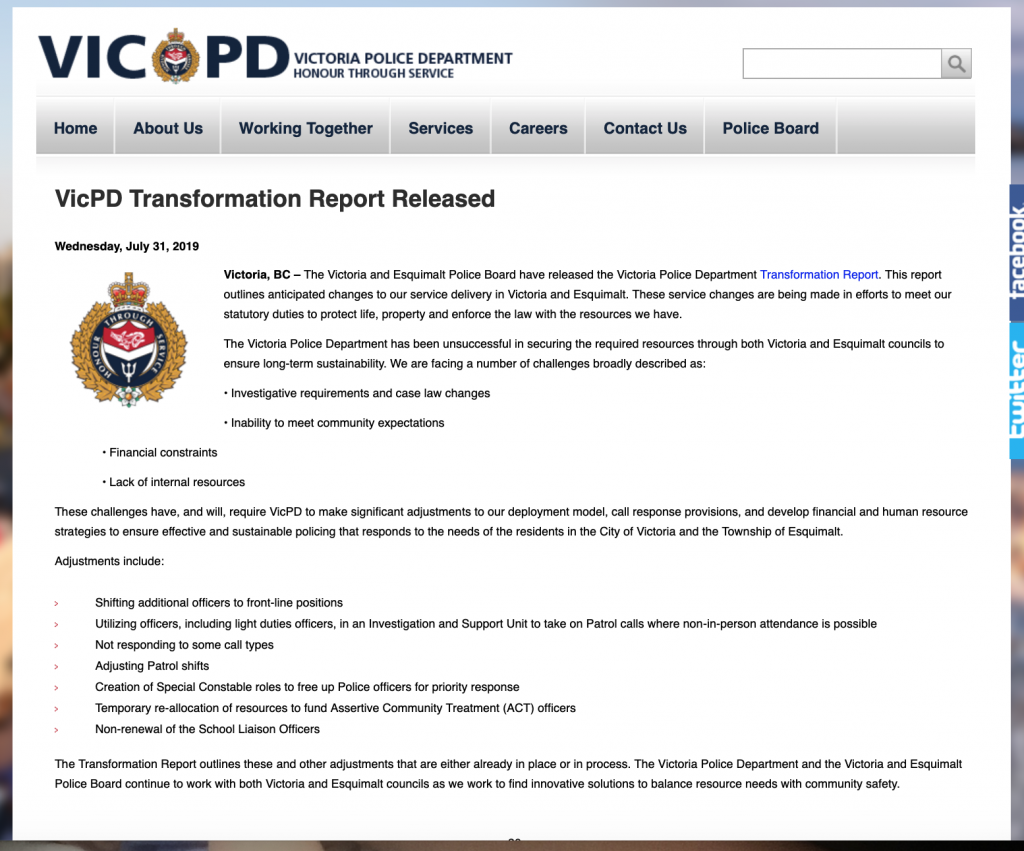 Thank-you Chief Del Manak.
Along with your administrative staff and members, you have now taken ownership of challenges faced by VicPD and our Capital City. Don't ever underestimate how important the step you have taken is in bringing about real change. It's been over two decades since a Victoria Chief Constable pushed back against powerful backroom forces touting amalgamation as the only solution.
December 23, 2021. Victoria police officers report work culture, mental health challenges as top concerns
The release of this report on the internal challenges facing the VicPD tend to mirror much of what is written in this series.  The challenges facing the VicPD didn't just begin in recent times, the challenges have been building for decades.  However, this is the first time VicPD has engaged outsiders to take a look at the effect their management systems is having on the overall operation of the department.  This is certainly a step forward, however it will require far more work using assisting professionals to create real change within the department.  The following introduction was written at a time when it appeared the Chief was trying to take a significant step in the right direction.  However, the last two years does not many signals that suggest much has changed.
Introduction.
This post serves to introduce both Chief Manak's Transformation Report, as well as the broader discussion of policing in the CRD as presented in a recent four-part series Changing the way police do business.
While the Chief must cross many hurdles, he has taken the first step by asking his members and the citizens of Victoria to look inwards by defining what must be done if the force is to meet the challenges of the 21st century.
An initial move was made in the late 1980s and 90s, when another force insider, Chief Constable Douglas Richardson, and his immediate predecessor, worked to correct some long-standing deficiencies. Moving to the new police station on Caledonia was one giant step forward. However, following Richardson's retirement in 1999, progress stalled for one simple reason – the voices of amalgamation took over City Hall and the Police Department.
Part I. Changing the way police do business
Part II, Comparing differing police cultures
Part III, The past as a guide to the future
Part IV The integration of police services
Amalgamation or Bust. Continue link below
(350)
---
 More Tim Horton's Timbits
To receive regular notifcations of new posts, link to the

McNeill Life Stories Facebook

page and click 

Like.


LINK HERE

Dear Reader,

Many Canadians consider a Tim Horton's morning coffee to be one the five main food groups.  Yours truly is one of those individuals. I am now at the age where I feel slightly anxious whenever someone, even inadvertently, has the nerve to sit at my favourite table where I usually enjoy my morning cuppa and paper read if none of the other regulars happen to show up.

Each week I will add a few short posts about articles of local, national and international interest, as well as other miscellaneous items that have piqued my interest.  It seems there is never a shortage of items upon which I might wish to pass judgment.

Warning: The contents of this post do not reflect the views of my good wife, who sometimes jerks my chain just in time to modify a post she thinks might offend.  Since Lynn has engrossed herself full time with her travel consulting work, I am now running without the luxury of an Editor and Copy Reader. Any spelling errors and rough grammatical structure you encounter will most certainly be the product of my own hand.

I try to proof and correct but that is never easy when looking at ones own writing which is considered to be without fault and universally interesting. Bear with me, I am trying to overcome my shortcomings but the list is so long it will take years. If you wish to jerk my chain (occasionally!), that is fine.

Harold McNeill
Victoria, British Columbia
Travels from the end of March through April have taken me away from writing posts in this section. Hopefully, by the end of May, things will be back to normal.
June: It seems that other stories and spring/summer commitments will keep me busy until next fall.  Perhaps at that time I will return to regular posts in this section.
September 2012
September 30, 2012  Privacy on Facebook

In recent weeks, there have been many posts on Facebook and other social media sites about privacy. By definition, these sites are public. People post notes and pictures about themselves that lets everyone take a peek into their personal and private lives. What they had for breakfast, how they slept last night (sometimes even with whom), trouble going to the bathroom, a nasty little sore in a tender area, are just a few of the intimate details that periodically appear.
(9830)
---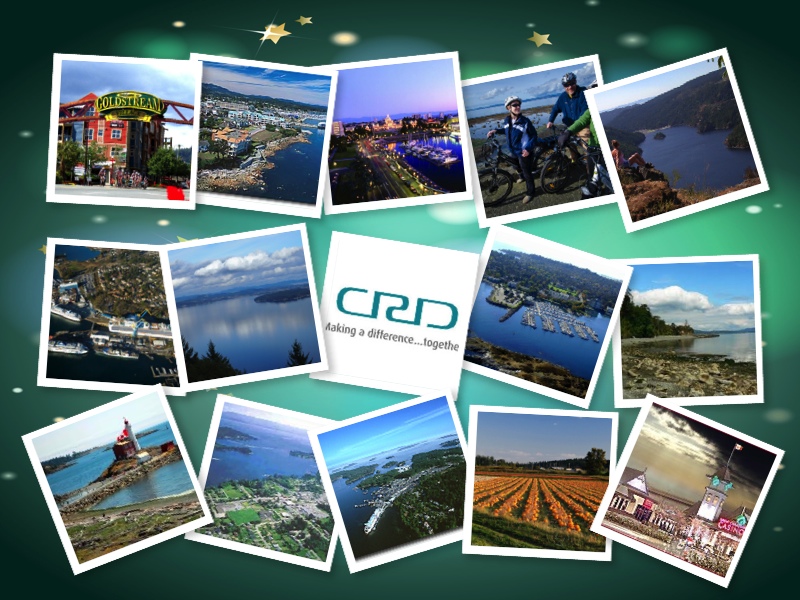 Collage (L to R): (T) Langford, Sidney, Victoria, Saanich, Highlands,
(C) Esquimalt, (Malahat), (CRD) Oak Bay, Metchosin,
(B) Colwood, Sooke, North Saanich, Central Saanich, View Royal
(Link to Photo Album)
Link to a 2015 Research Summary on Police Force Size vs Cost/Efficiency
A Literature Review of the Amalgamation of Police Services in Canada
(This is a great summary for those wishing to learn more about whether the police in
Greater Victoria should be amalgamated)
Link to Next Post: Amalgamation in Greater Victoria: Questions and Answers
Link to Most Recent Post Directed at Young People:  Local Communities: Keeping the Spirit Alive
The Real Costs of Amalgamation (Time Colonist November 23, 2014)
Note:  By pure chance after writing Amalgamation: Question and Answer (link above) during a further search on the subject, an astounding discovery was made: The Bish Papers.  These papers, written by a renowned Economist and researcher into Public Administration, stripped away the veil of opinion and conjecture that defined the debate on Amalgamation to this point in time. You may still wish to read this post and as well as the Questions and Answers, however the solid, reliable information comes from the papers written by Dr. Robert L. Bish.  Link here to:
Amalgamation: A Search for the Truth
1. October 17, 2014: Introduction to Updated Post
The Capital Regional District: With thirteen members spread over 2,340 km² the CRD is roughly three times the size of Calgary, and somewhat larger than the 1,800 km² GTA (the Amalgamated Six in Toronto). However, our population clearly considerably less.
 The CRD (including the Malahat), situated in a secluded corner of the Pacific Northwest, has within its small spread of 593,o59 acres filled with mountains, inlets, bays, forests, farmland, as well as an ocean border and dozens of streams, rivers. and lakes.  Almost every home in the region is situated no more than fifteen from long stretches of sun-kissed sand. Looking towards the eastern and southern horizons, you see snow capped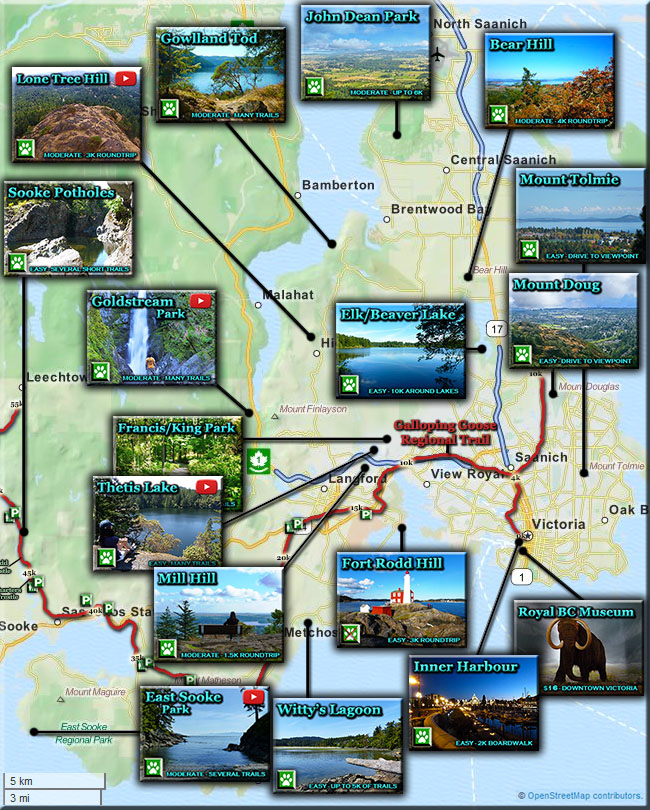 mountains and a sprinkling of smaller islands around which killer whales, sea lions, seals and salmon entertain tens of thousands of visitors each year.
Trail Map: The CRD has a network parks connected by a seemingly endless series of hiking and biking trails that reach to every community from Oak Bay in the south to North Saanich, then west to Metchosin and Sooke. Because of the mild climate these parks and trails are heavily used year-long (double click to open the map).
The mild weather also draws large numbers of Canada's top athletes to half dozen indoor and outdoor high-performance centers sprinkled across the region.
As part of the infrastructure, the CRD comes equipped with world-class hospitals, schools, colleges, universities, libraries, recreation and sports facilities, entertainment and shopping, virtually everything a growing family might desire, yet there is still plenty of room for singles and seniors who desire to become fully engaged in a healthy lifestyle. In a few words, the Capital Region is a pristine jewel in the Pacific Northwest that draws tourists and new residents from across Canada and around the world. Calgary also does that, but Oil Money is the game that draws the most people to Calgary.
All things being equal, it would be difficult to find anyone in the CRD who would rather live, raise a family or retire elsewhere in Canada. Yet, despite this abundance, one member of the CRD family is constantly agitating to change the governing and administrative structure. To accomplish this they would amalgamate some or all of the parts into one unit with the goal of achieving 'economies of scale' and 'efficiency'.   To provide some balance to their negative campaign, this article is being updated.
(7145)