Posts Tagged 'Cold Lake Grade 8'
---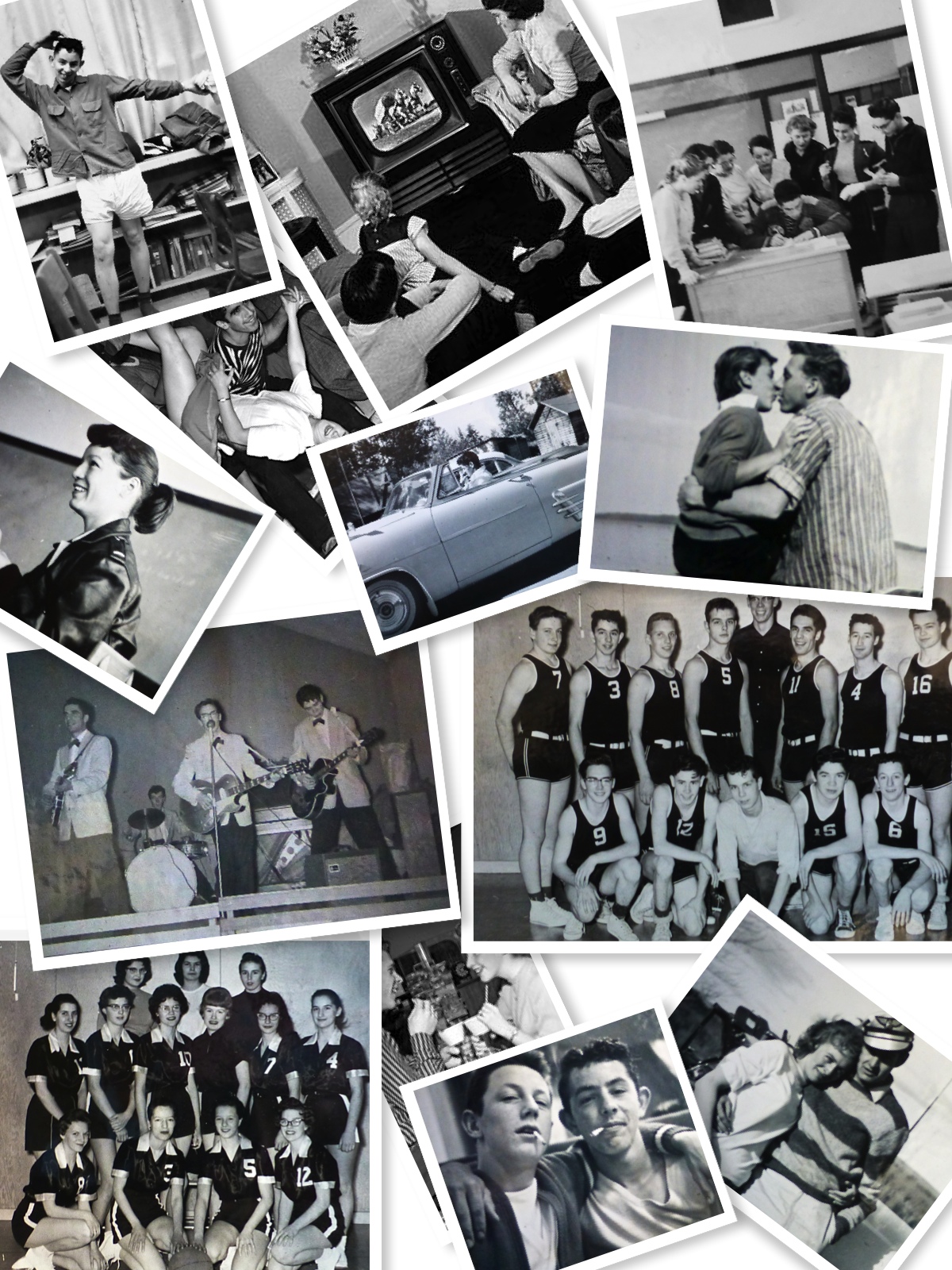 Collage: The above photos provide a small representation of the five years a group of young people spent completing Junior and Senior High in Cold Lake, Alberta. The following story places a context around their world, a world that was becoming vastly different from the one in which their parents and grandparents had spent their teen years.
THIS STORY IS CURRENTLY BEING PROOFED AND UPDATED
Chapter 2: The Silent Generation
September 1, 2014: Sorry for the delay. Chapter 18 along with about 300 photographs of our High School Years through to graduation, will be posted within the next two weeks.
The Silent Generation, a name coined to define those born between 1925 – 1945.  While it was applied to those of us who filed into Grade 8 at Cold Lake Junior (photos in the footer) in September 1954, we were so close to the cusp it seems to have missed the mark. Our small group preceded the Baby Boomers by a few years and in the months following graduation, we helped to add a tidy number of Little Boomers to Canada's rapidly growing population.
The Silent Generation! Really? It seems the Time Magazine reporters who defined our group obviously never traveled to Cold Lake High in the late 50's, nor did they do any first-hand research at those week-end 'retreats' at French Bay, English Bay or Marie Lake. For that matter, all they had to do was drop by one of the week-end parties at the Ruggles, Hill's, Sanregret's, Poirier's or any of a dozen other homes when the parents were away. People called us many things, but 'silent' 'grave' and 'fatalistic' were not the adjectives that flowed past their lips.
(5085)