Posts Tagged 'James Wallace McNeill'
---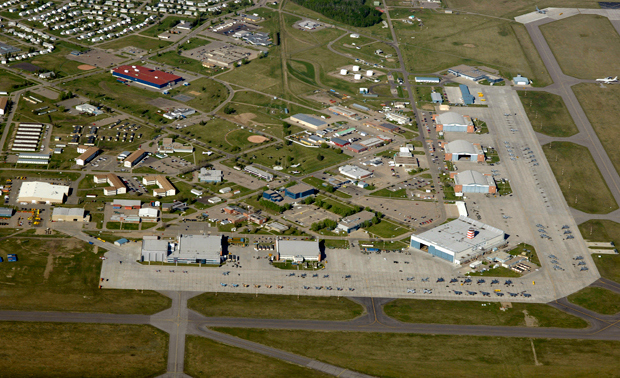 Early in the 1950's the largest RCAF Station ever constructed in Canada was taking shape in Alberta. The small, remote, communities of Cold Lake and Grande Centre, that grew ever so slowly over the first fifty years of the century, would be shaken to their foundations as they struggled to come to terms with a massive influx of workers and their families. Our family was one of the many seeking to find their way.
Chapter 1:  The Journey Begins 1953
(Link to Chapter 2, Cold Lake High 1955 -1960)
Link Here for other Family Stories in this Series
Dear Reader,
For the several months, I struggled with how to write this post about our return to Cold Lake. To this point, it was easy to tell the stories as they were all generally positive. Even though our family was constantly on the move over the twelve years until this story, everything was relatively stable on the home front. All that changed in 1953 after arriving in Cold Lake and it continued in one form or another until our Dad passed away suddenly in 1965. While I will not dwell on the ugly parts, and there were many, I felt compelled to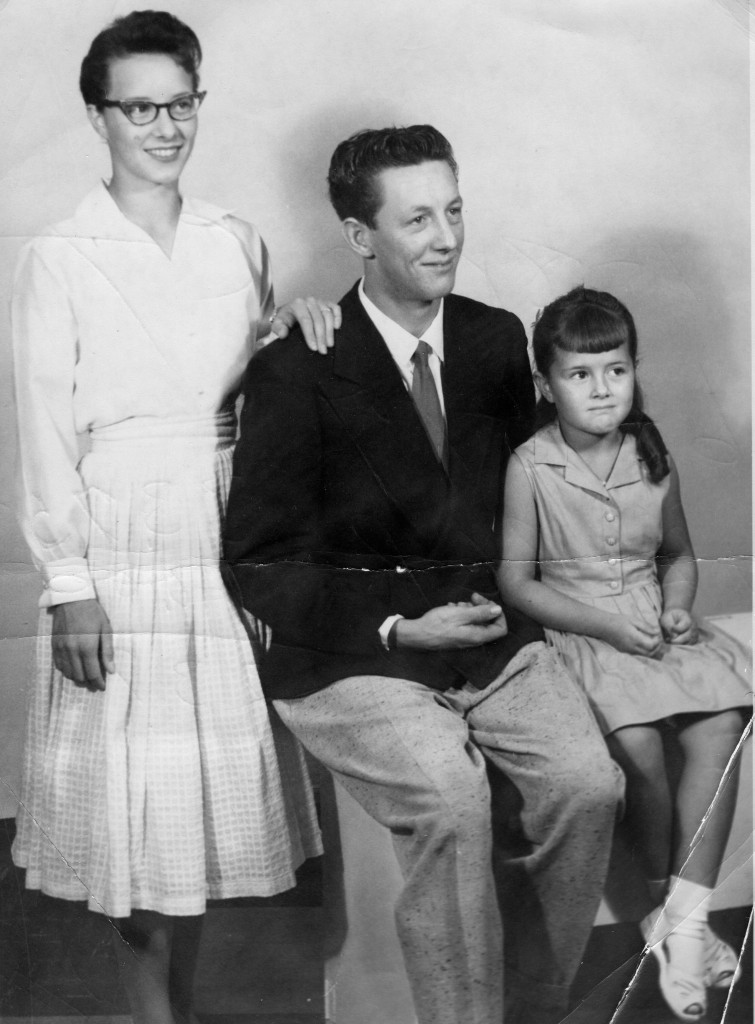 express the feelings that enveloped me during those tumultuous years as a means to better understand myself and, perhaps, as a message to others.
I rather expect at least a few of my school friends shared similar experiences and might even take solace in knowing they were not alone.  The background to this story is alcohol abuse, but it could easily have been any of a dozen other things that cause family units to fracture – drugs, infidelity, mental illness, etc.  Children and teenagers, in particular, are vulnerable when this happens and need to know they are never alone, that even when things get really bad, the future can still hold a great deal of promise.
Indeed, this will become evident in parts of this post and in subsequent posts through the High School years and beyond. A great many positive things can happen even if life on the home front has spiralled into periods of darkness.
Photo: If taken between October and December 1958, I was seventeen, Louise fourteen, and Dianne four.  Louise remembered our ages as she recognized the skirt as one she sewed in her Grade 9 Home Ec class. Look at Louise for a moment. For those who know her daughter Karena, can you see Karina's sassy smile and eyes? Looking at clothes, I also remember the day those grey 'flecked' dress pants arrived by mail order from Sears.  They became my favourite dress up in High School.  And, as for that sweet, innocent little girl on the right, my heart aches for having completely missed knowing her when she was young. 
(3193)
---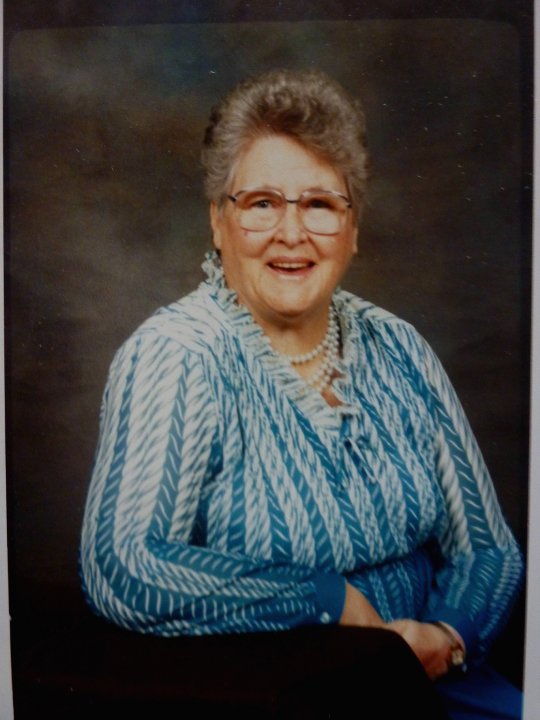 Patricia Pearl Humphrey (Schirrmacher/McNeill)
(1916 – 2013)

The youngest child of a family of
Canadian Pioneers
On Saturday morning, October 26th, 2013, our dear Aunt Pat passed away at her home in Stony Plain, Alberta.  At age 97, Aunt Pat was the last of eleven siblings of a family that pioneered in South Dakota in the 1800s and then Saskatchewan at the beginning of the last century.
Her parents, James Wallace McNeill (1866-1938) and Martha Ellen McNeill (Church) (1874 – 1958) married in 1893 in Chamberlain, South Dakota, then, 17 years later, after facing an ongoing drought and constant unrest in the Dakotas, pulled up stakes and headed to Canada. After entering through Peace Portal in Manitoba, the woman, including Martha's mother (her husband had passed away), and the youngest children caught a train west while the father and older boys, Clifford and James, drove the wagons and cattle. They all landed in North Battleford, Saskatchewan in the spring 1910.
On departing from South Dakota, the couple had seven children in tow – Dave (2, my father), Elizabeth (5), Hazel (8), Irene (9), Ruby (12), Clifford (14) and James (16), not a move many of us would ever consider tackling . Not only that, in the fall of 1910, after arriving in North Battleford, the twins, Armina and Almira, joined the family.
After checking out the lay of the land, James and Martha selected a homestead in Birch Lake, about 60 miles north. It was there the final two children, Floyd and Patricia Pearl, were born. The family worked the land until the father, James, passed away in 1938. A few years after his death, perhaps the mid 1940s, Martha moved back to North Battleford where she remained until her passing in 1958.
(1949)