Posts Tagged 'Margaret Heather'
---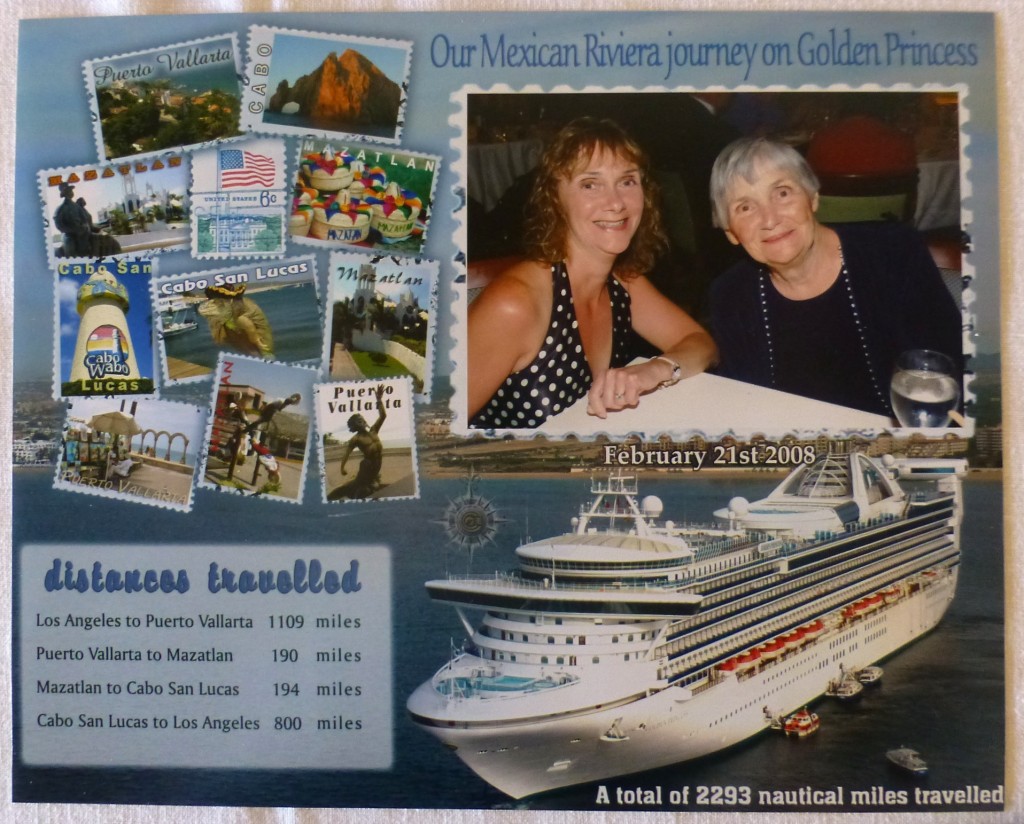 February, 2008: Maggie (Corns)(nee Mathews) and her mother June (Beaddie) (Matthews) (nee Heather), share a special moment aboard the Golden Princess.
January 4, 2012:  This post is brought forward for those to two entertaining young woman from England with whom we shared so many laughs.  This post provides some background on recent death of the mother of a dear friend, but it is the last part, and your interest in Colin Firth, which came up in our conversations. Perhaps we shall meet again one day.
What an inspirational day as Lynn and I as travelled to Salt Spring Island, that little gem in Georgia Strait just off the southeast coast of Vancouver Island. We were there to celebrate the life of the mother of our one time next-door neighbour and long time friend Maggie and the grandmother of Maggie's five children – Alison, Jon, Megan, Dan, Ben. The second youngest, Jon, our son Sean's school and sports buddy, could not attend as he is currently on course in Singapore while completing a two year stint as an Emergency Room physician in Perth, Australia.
We were most fortunate to have met June a few months earlier when the family, absent Ben on that occasion, were visiting Victoria just before Jon left for Australia.  At ninety-two, June was clearly a going concern until the very end and from the stories we have heard or read, she was truly an inspiration.
(1289)