Victoria-Morioka Friendship Society
---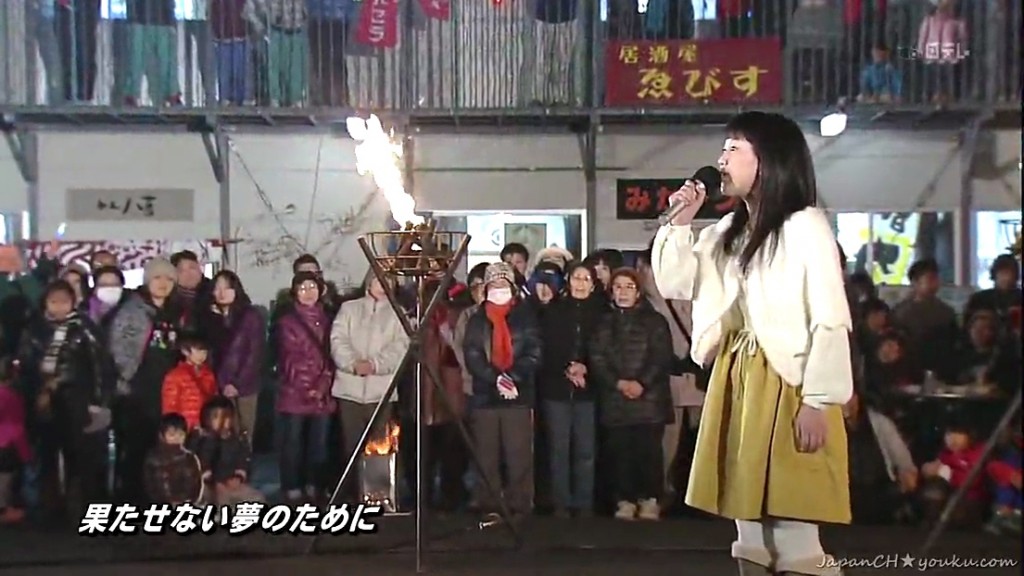 We bid a special welcome to Miss Misaki Usuzawa, winner of the Japanese new singer of 2012.
Miss Usuzawa, a student at the Ootusuchi Junior High School, encouraged people along the coast with her songs following the Great Disaster of 2011.  (Link to Times Colonist article)
Welcome Friends from Japan
We begin this week with a visit by several friends from Japan who made our 2013 tour to that country so memorable. Mr. and Mrs. Rioichi and Ayako Taguchi were enthusiastically greeted at the airport on Saturday.  Although it is not their first visit to Victoria, it is such a pleasure to have the opportunity to share our city with them.
Sadly, Mr. and Mrs. Yocihi and Rieko Sakashita, who also graciously hosted us during our recent visit to Morioka, are now unable to make the journey. We shall greatly miss the opportunity to return their kind hospitality and will look forward to seeing them again in the future.
Also attending later in the week will be Mr. Toshinori Suzuki, Principle of Ootsuchi Junior High, the West Coast school devastated by the 2011 tsunami and which we visited last year. He will be introducing one of his students, Miss Misaki Usuzawa, a folk singer who won the grand record prize as the Japanese new singer of 2012.
The young artist, just now entering her mid teens, comes from one of the areas devastated by the Tohoku quake. She is considered a genius singer, excelling in the traditional style. Her mother, Mrs. Nakoko Usuzawa, will also accompany her daughter on the trip.
Others being welcomed to Victoria include Mr. Osamu Hirano, President of the recording company working with Miss Usuzawa  and Ms. Miwa Ishiganki, a Director of the Iwate Broadcasting Company.
During their stay, the group will attend a number of functions, including a courtesy visit to the Victoria City Hall where they will be welcomed by Mayor Dean Fortin.  Miss Usuzawa will perform a mini concert at City Hall as well as during a later visit to St. Margaret's Junior and Senior Schools.
As a special treat the young singer will perform in a concert at Christ Church Cathedral on Saturday, February 21, from 2:00 – 3:00 p.m. The general public is invited to attend.
Bill and Rita McCreadie and other friends of the Victoria-Morioka Society will host the group at a number of private functions over the coming week.
Harold and Lynn McNeill
Links below for video and photo albums:
1. Misaki Usuzawa You Tube Video

2. February 2014: Arrival in Victoria in Victoria Link Here  (This link provides a full set of photos from the visit)
3. Japan Trip 2013: The Journey Begins
4. Japan Trip 2013: The Adventure Continues
5. Japan Trip 2013: A Trip to the West Coast (Slide Show)
6. Link to February, 2014, Times Colonist article
More links are provided in the stories linked within the above albums.
hdm
(1026)
(Visited 263 times, 1 visits today)
Tags: Ayako Taguchi, Christ Church Cathedral, Doug Potentia, Harold McNeill, IBC, Iwate Broadcasting Company, Lynn McNeill, Mayor Dean Fortin, Misaki Usuzawa, Miwa Ishiganki, Nakoko Usuzawa, Ootsuchi Junior High, Osamu Hirano, Rieko Sakashita, Rioichi Taguchi, Rita McCreadie, Toshinori Suzuki, Victoria-Morioka Society, Yocihi Sakashita
Trackback from your site.