Why the BC Election Polls were so wrong!
---
But then again, one man got it right…
Leading up to the recent BC election I was reading a book by Nate Silver, "The Signal and the Noise – Why so many predictions fail – but some don't. The book provides an excellent outline on a variety of prediction issues.  After reading a good portion of the book and then seeing how badly the mainstream pollsters failed, it made wonder if they had obtained their results using outmoded methods. CEOs of the polling companies, when interviewed on TV, dodged and weaved as they tried to explain the inexplicable results. It seems their margin of error was something in the order of (+) or (-) 100%, 20 times out of 20.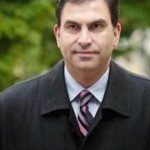 Following the election I continued the book, then happened upon an article posted on the CBC BC News  web site about one pollster, Dimitri Pantazopoulos, who got it (the BC election) almost bang on. Working behind the scenes for the Liberal Party, he confidently projected a Liberal win of at least 48 seats. An outline of his work was covered in a number of other media reports.
Mr.Pantazopoulos had been hired early on in the election to give the Liberals a realistic assessment of their chances as they were not thrilled (an understatement) with the mainstream polls whose results (predicting an NDP landslide) seemed to fly in the face of what they were hearing on the ground. Pantazopoulos's information, which provided a much different story, was shared only among party insiders and candidates involved in close contests (where most of the polling took place).
Two weeks out from election day, the party machine kicked into overdrive and drove hard to the finish line. This included several hard hitting ads targeting Dix and the NDP party platform. 
Within the Liberal party, Clarke and her candidates were told to focus upon key issues that Pantazopoulos said were of greatest interest to mainstream voters, particularly right leaning, but on the fence Liberal voters. Meanwhile, two weeks out the NDP seemed to be coasting along, perhaps confident in the correctness of the mainstram polls.  The outcome, as they say, is history. 
From my reading of the Silver's book (not yet finished), it appears Mr. Pantazopoulos has simply shed himself of many erroneous assumptions used in making predictions (e.g. poor sample choice, method, etc.). On the other hand, the mainstream pollsters, based on recent results, seemed to have clung to methods of collecting and analyzing data that are entirely out of date. It seems they will need to change their methods or go our of business.
While the mistakes made by the pollsters in the BC and Alberta elections did not cause anyone to be hurt (other than the feelings of NDP and Wild Rose supporters), there are many instances where making inaccurate predictions could be life threatening,
Examples in the book revolve around health care (e.g. flu epidemics, mammograms, etc.), weather weather forecasting (tornadoes, hurricanes, etc.) among other life threatening matters. The author also covers a variety of general interests including gambling, chess, sport, stock markets, etc., that do not hold the same life threatening outcomes if the predictions go sideways. 
I reccomend reading the book if you have a chance as you may gain some insights that will cause you to take a second look at how you make important (even unimportant) decisions in your life. I bet the NDP in BC and Wild Rose in Alberta, learned some important lessons about managing their campaigns.  For my part I will encourage my NDP associates to pay heed, but as for the Wild Rose, I prefer they be kept in the dark (ages) where they may feel somewhat more comfortable and for the rest of us, safetly out of power.
Harold
(441)
(Visited 190 times, 1 visits today)
Tags: Angus Reid, Dimitri Pantazopoulous, Forum, Ipsos
Trackback from your site.