Bert Ramsden (1921 – 2014): A Canadian War Hero
---
In Memory of Herbert W. Ramsden
1921 – 2014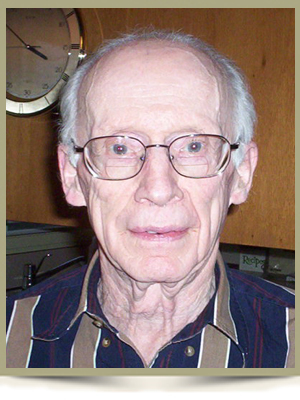 On November 3, 2014 Pilot Officer Herbert (Bert) W. Ramsden, passed away peacefully at his home in Saanich, British Columbia. The young war hero and others who fought with him in the Second World War shall not be forgotten.
"At the age of 93, Bert joins his beloved wife, Marie who predeceased him in 2004, as well as parents, Joseph and Mercy and brothers, Cal (Eleanor) and Cec (Bess).  Born in Castor, Alta., Bert is survived by his son, Don (Nancy); daughter, Karen (Chip); grandchildren, Andrea (Chris), Jennie (Trevor), Jon, Jamie and Jeff and great-grandchild, Zachary." (McCall's Funeral Chapel)
A memorial service will be held at 1:00 pm on Friday, November 14, 2014  at
St. Aidan's United Church, 3703 St. Aidan's Street in Victoria.  
After a chance meeting at a Son's of Norway dinner in early 2012, I continued to meet regularly with Bert over that spring to learn more about his years as a bomber pilot with the Royal Canadian Air Force.  Bert still had many photographs along with all his log books from the time he began training, until he mustered out in 1945.
His service with the RCAF included dozens of missions into the Fjords of Norway, where, in one battle that became known as Black Friday, eleven of Bert's fellow pilots and navigators were killed. Bert and his co-pilot along with a few other aircraft from the 404 Beaufighter Squadron  managed to escape and return to base.  Over the course of several meetings Bert told me the full story of his war experience.  Thaty story, titled Black Friday in Norway, was written and posted in June, 2012.
Ninety-one at the time of our meetings, Bert was ever the affable pilot officer who was still more than able to charm the young women at our various coffee stops and restaurants we frequented along the way. While his vision was failing, his mind remained sharp as a tack and his easy going manner made him a hit.  Bert was also a humble man who did not think his actions in war were anything extraordinary – he was just doing his job.
The photos in the post and in the photo album attached to the post were copied mainly  from Bert's personal files and from various Web Sites that carried information about Black Friday battle.  During the period of research and writing, an amazing coincidence became apparent with that coincidence being written up in a separate post (linked in the main story).
Tomorrow we shall take some time to remember Bert and the thousands of other young men and woman who left their homes, families, farms, businesses and careers to join in the Second World War effort in Europe and other parts off the world.  While Bert returned home without injury, many of his comrades in arms were not so lucky and it is on November 11 of each year we celebrate these young men and women whose sacrifice made to made our world a better place.  While I say that Bert returned without injury, it is clear he still carried with him, even at the age of 91, great sadness that he returned while so many of his flying comrades died in the battles in the skies above Norway and elsewhere.
We shall remember Bert.
Harold McNeill
November 10, 2014
Victoria, B.C.
Link to Black Friday in Norway
Link to an Amazing Coincidence
Link to Remembrance Day 2012  (with photo of Lynn's Dad and Mom at their wedding, in England, just before Lynn's Dad left for the front in Italy).
(431)
(Visited 158 times, 1 visits today)
Trackback from your site.