---
 More Tim Horton's Timbits
To receive regular notifcations of new posts, link to the

McNeill Life Stories Facebook

page and click 

Like.


LINK HERE

Dear Reader,

Many Canadians consider a Tim Horton's morning coffee to be one the five main food groups.  Yours truly is one of those individuals. I am now at the age where I feel slightly anxious whenever someone, even inadvertently, has the nerve to sit at my favourite table where I usually enjoy my morning cuppa and paper read if none of the other regulars happen to show up.

Each week I will add a few short posts about articles of local, national and international interest, as well as other miscellaneous items that have piqued my interest.  It seems there is never a shortage of items upon which I might wish to pass judgment.

Warning: The contents of this post do not reflect the views of my good wife, who sometimes jerks my chain just in time to modify a post she thinks might offend.  Since Lynn has engrossed herself full time with her travel consulting work, I am now running without the luxury of an Editor and Copy Reader. Any spelling errors and rough grammatical structure you encounter will most certainly be the product of my own hand.

I try to proof and correct but that is never easy when looking at ones own writing which is considered to be without fault and universally interesting. Bear with me, I am trying to overcome my shortcomings but the list is so long it will take years. If you wish to jerk my chain (occasionally!), that is fine.

Harold McNeill
Victoria, British Columbia
Travels from the end of March through April have taken me away from writing posts in this section. Hopefully, by the end of May, things will be back to normal.
June: It seems that other stories and spring/summer commitments will keep me busy until next fall.  Perhaps at that time I will return to regular posts in this section.
September 2012
September 30, 2012  Privacy on Facebook

In recent weeks, there have been many posts on Facebook and other social media sites about privacy. By definition, these sites are public. People post notes and pictures about themselves that lets everyone take a peek into their personal and private lives. What they had for breakfast, how they slept last night (sometimes even with whom), trouble going to the bathroom, a nasty little sore in a tender area, are just a few of the intimate details that periodically appear.
(9829)
---

Photo (Collage of Mom's Photos):  Family and friends in Saskatchewan provided a strong draw, but earning a living on the farm was becoming increasingly difficult.
Link to Next Post: A Place in the Sun
Link to Last Post: Blizzard of Forty-One
Link to Family Stories Index
Community Dance:  March 1941
It would be the first time since Harold was born that the new mom and her husband had attended a dance at the Meadstead Community Hall.  In those days almost everyone in the family attended the dance including kids and babies.  Because their were no carriages or baby baskets, makeshift items were used to carry the baby, diapers, bottles, etc.  Laura used an old suitcase for this purpose.  She would just pop open the top and she had a ready made bed for her little boy.
Arriving at the hall after a few months of being absent at the dances there were many people to greet who had not yet seen her baby and proud mom she was, took him around to meet everyone.  When the dance began, Laura tucked him in his bed in the cloakroom and like the good little boy he was, promptly fell asleep so mom could go our and dance.   Fifteen or twenty minutes later when she went to check on him, the suitcase now had the lid closed and it was covered in coats and scarves.
Frantically Laura began fling coats, hats, scarves, mitts and gloves about the cloak room of the Medstead dance hall as she uncovered the suitcase. From outside appearances she had gone stark, raving mad.
"How could I have been so stupid?  My baby boy is probably dead and it is my fault – how could this have happened? Please God, please, please let him be OK."  These dire thoughts swirled through her mind as she searched for her baby boy.
(2011)
---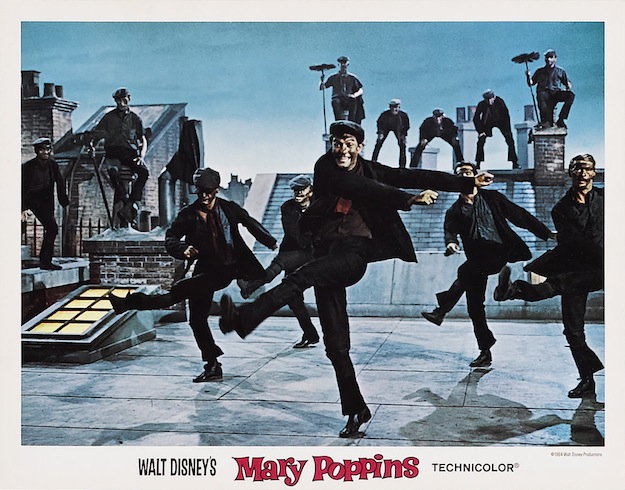 By far the majority of tradespersons are hard working, honest people who will do a days work for an agreed upon price.  Some employers however, some who can well afford the rate, will turn around and try to stiff the tradesperson.
The 911 operator received a mid-afternoon call from hysterical woman screaming that she had just been assaulted. The barely coherent woman gave her address and two cars were dispatched Code 3. A record search revealed no previous calls to the residence, a large, upscale home in south Oak Bay.
Another patrol officer and I happened to be nearby – we responded immediately. Although there were no previous to calls to the residence, we approached as "high risk" not knowing what might have transpired. After parking several houses back, we did a quick scan of the street then covered each other as we approached the house. There was no one in the yard, no car in the driveway and the curtains were open. I approached the front door while my partner covered from the side away from the window.
About half way up the sidewalk, the door suddenly swung open and a woman in her mid sixties came rushing out. She was completely covered from head to toe in a black substance. Her appearance reminded me of a farmer having worked all day in a hot, dry, dusty field. The whites of her blinking eyes and the flash of her teeth stood in stark contrast to the black that covered her face. Although extremely upset, we were able to ascertain the suspect had fled the scene driving a white, windowless mini van with a ladder attached to the top.
(256)