Posts Tagged 'Cape Town'
---

An African Adventure/G Tours
NOTE:  Six albums of the tour photos of this adventure is now posted
on the McNeill Life Stories FB Page. One is yet to be posted.  A full post story will be added to this blog in January 2018.
Link Here to Photo Albums from Cape Town to Kruger, Karongwe
and Victoria Falls. One album yet to be posted.
Link: An African Adventure
Victoria, B.C.
One afternoon in late June, my cell phone rang.
"Hello."
"Hi, Harold, Garth here." (Nonchalantly): "Hey buddy, you interested in an African adventure?"
(…thinking…sure Garth, what's the catch? I thought we were all going Russia, right? St. Petersburg, remember?)
Garth (excited): "Guess what? I just won an all-expense paid trip for two compliments of the BC Lottery Corporation."
(…Wow…are you asking me if I want to go with you? Awesome, but what about Esther and Lynn? Don't you think they might be a little upset? No kidding, you won again, you lucky bugger.)
Garth just wins these sorts of things. Not that long ago we were at a Rotary fundraiser in Sidney when Garth won an all-expense paid trip for two to Ireland. Am I surprised? Not one bit. Jealous? Perhaps a little, but hey, it's inspiring, and it keeps these old bones moving.
Besides, Lynn and I were also winners that night in Sidney, as just when they were drawing Garth's ticket for the Ireland trip, I received a cell call from the Victoria Humane Society telling me Lynn and I were approved to take that little Shih Tzu puppy we had our hearts set on.  It was Garth who tipped us off about that puppy.
He interrupted my thoughts: "Think you and Lynn can join us?"
(…awe, not just me then… silly question. After so many shared adventures and so much fun traveling with the two of you, we couldn't let you head out to deep dark Africa without us.  Remember we did the Middle East in the middle of a war.  So here we go again as this is obviously a Dunn Deal.
Harold: "For sure Garth, let's look at the numbers. Have you told Esther?"
Garth:  "Not yet."
(531)
---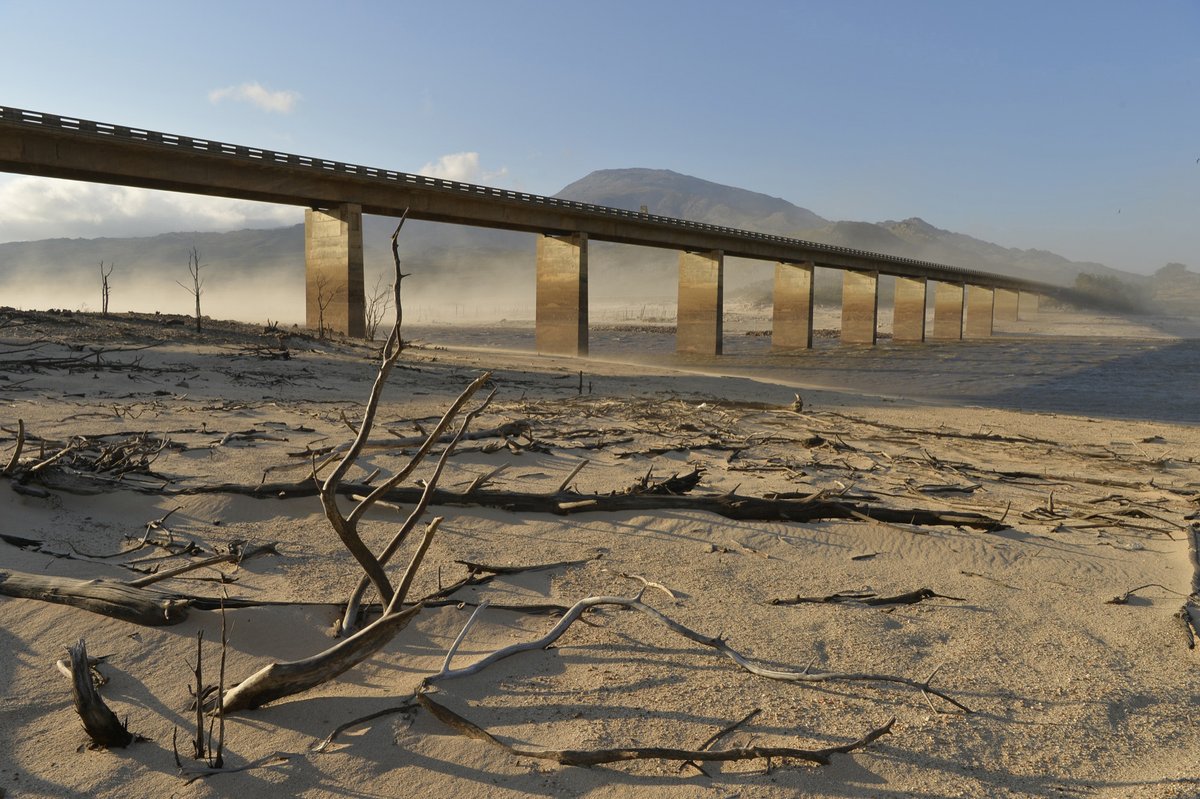 Climate Change, Ground Zero: April 21, 2018
The day the taps will be turned off in Cape Town, South Africa.
(Photo album of Cape Town)
(Jan 28, 131)
As we arrive in Cape Town, South Africa, a Metropolitan area of 3.7 million, a large sign at our airport advised the city was experiencing a severe drought and while the sign urged us to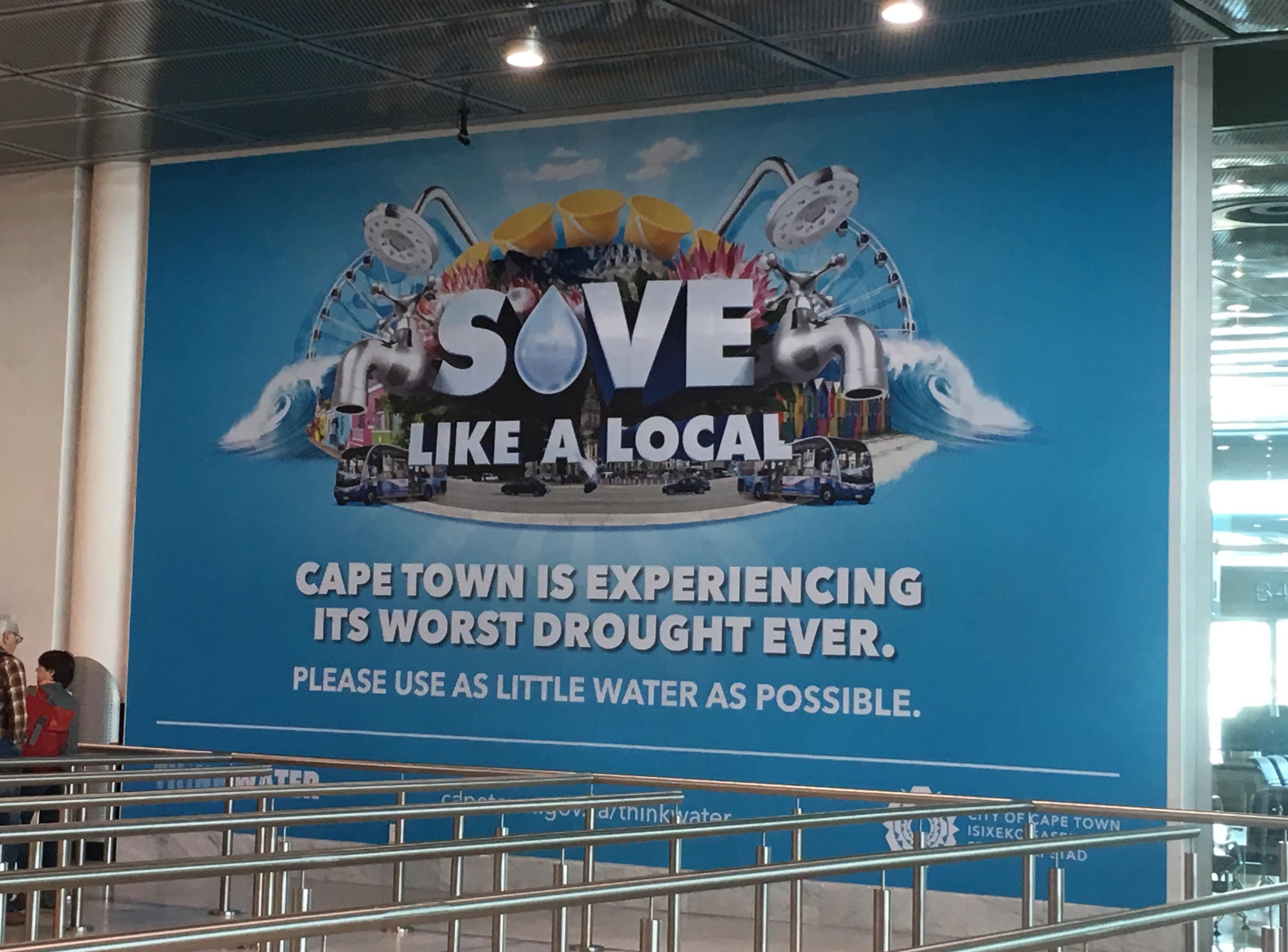 conserve, the welcoming nature of the sign did not impart the notion of just how critical the situation had become.
Photo: This was the sign. Perhaps a photo of the Cape Reservoir (above), along with a hard message might have had more impact of just how critical things are now, not years from now.
(370)