Climate Change: Ground Zero
---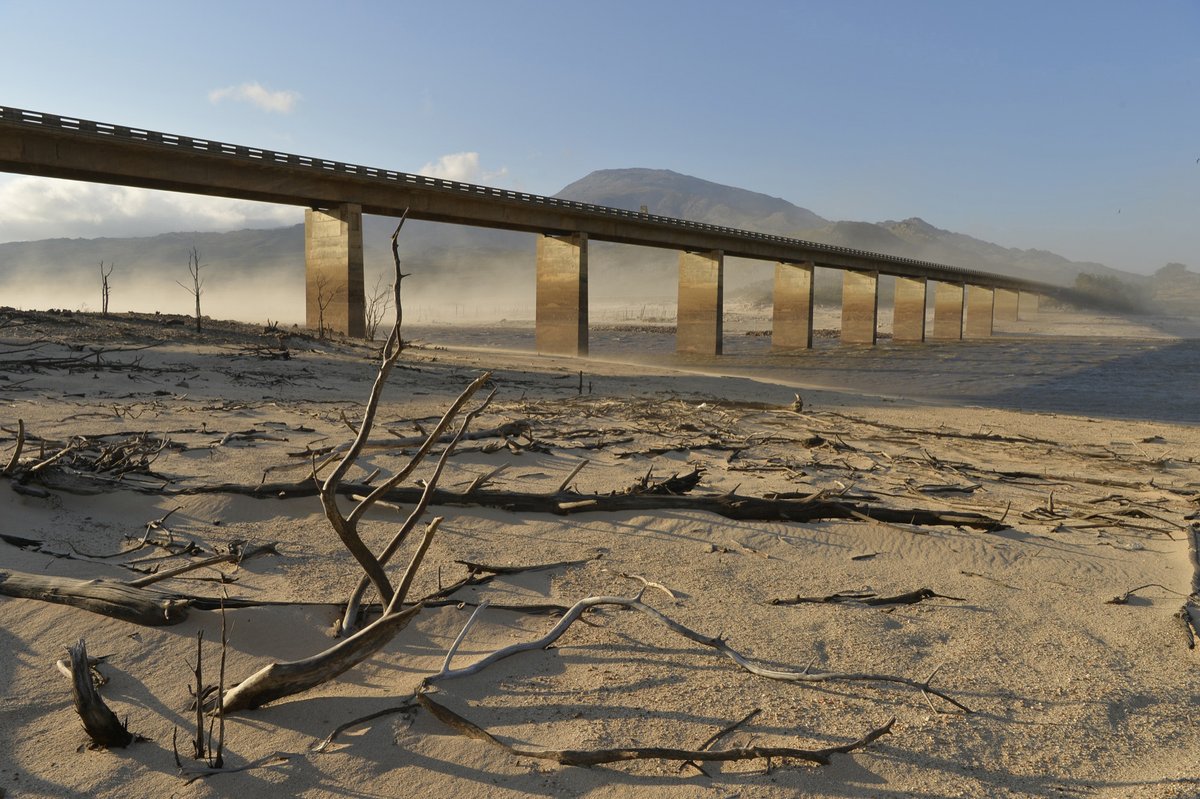 Climate Change, Ground Zero: April 21, 2018
The day the taps will be turned off in Cape Town, South Africa.
(Photo album of Cape Town)
(Jan 28, 131)
As we arrive in Cape Town, South Africa, a Metropolitan area of 3.7 million, a large sign at our airport advised the city was experiencing a severe drought and while the sign urged us to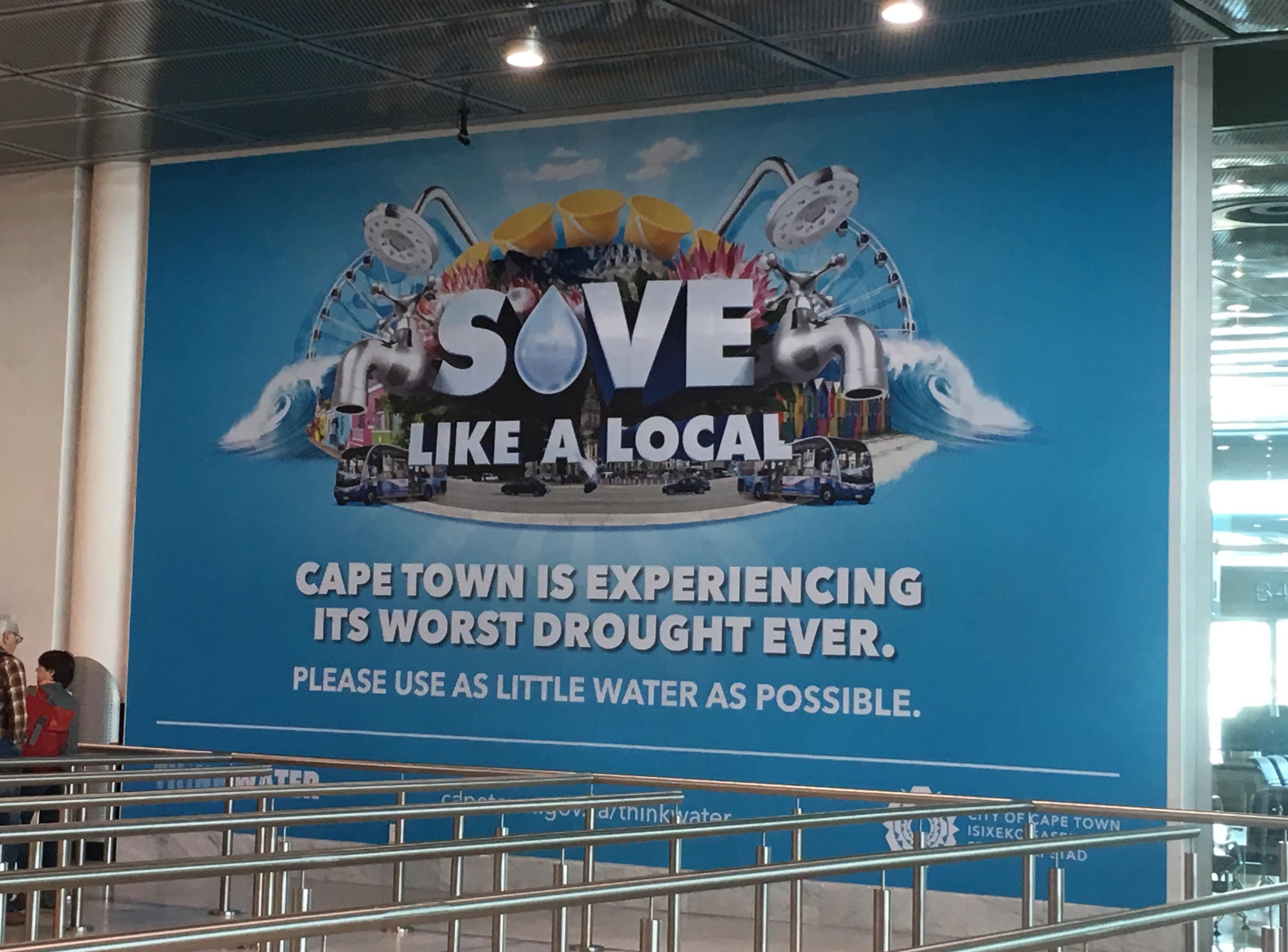 conserve, the welcoming nature of the sign did not impart the notion of just how critical the situation had become.
Photo: This was the sign. Perhaps a photo of the Cape Reservoir (above), along with a hard message might have had more impact of just how critical things are now, not years from now.
At our hotel, we were casually spoken to about conserving but, again, it was a weak message. We drank, brushed our teeth, washed, showered and used toilet facilities as per our Canadian routines. We tried to reuse towels, but more often than not new ones replaced those once-used towels that hung on the shower rod.
After using public facilities, we rinsed our hands under an open tap and left half glasses or partially consumed bottles of water on the table. Why? Well, we are Canadian, and we've never really had to think much about our water use habits.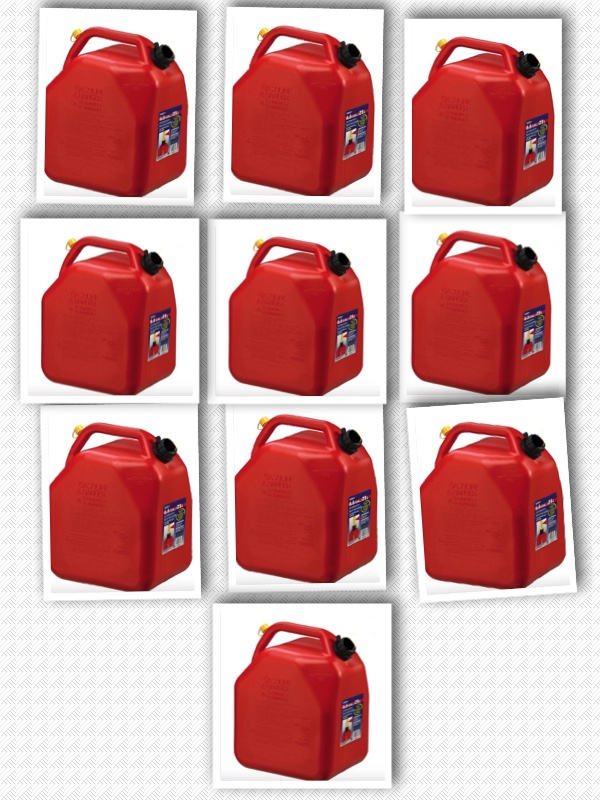 On average, Canadians use 251 litres of water per person per day. In Cape Town, they use 87 litres per day and as of February 1, 2018, will be restricted to 50 litres per day. Even as we tour, we have no idea the city is well beyond the point of being able to correct the situation and serve the population. Coming April 1, 2018, the taps will be shut off and residents will be restricted to 25 litres per day.
Collage: Canada vs Cape Town water use as represented by these 25-litre containers. On average, every person in Canada uses ten per day — in Cape Town, just one until that supply runs out.
To access water, Capetonians will need to line up at local distribution points each of which will serve 20,000 people. Only hospitals and other emergency facilities will remain open as schools, and other public facilities will be shut down. I cannot imagine how the tourist industry will survive. Why did this happen?
In the past, the weather in Cape Town was much like that of Victoria, only reversed from here and somewhat warmer. The winter rains provided welcome relief from the summer heat, and those rains filled the reservoirs to capacity. You can see the normal high water mark on the columns in the lead photo.
Remember ten or fifteen years ago when the reservoirs in Victoria began to dry up in late summer? We simply increased the size of our reservoirs to retain more of that precious winter water. That will do no good in Cape Town, as over the past two years, the rains have stopped coming.
Now, in the second year of the most severe drought in its history, there is no sign of relief and what water is left is disappearing fast. It is a crisis of massive proportions, and today the police and military are making contingency plans for controlling crowds when people begin lining up for their 25 litres per day. How will this end?
In short, no one knows, but one could guess the infrastructure of the city is in danger of collapsing.  I wondered if this was just fear mongering, but a friend Dee, from Cape Town, stated in my FB post yesterday: "Yes it's very bad. From 1 Feb we are only allowed 50liters of water a day. In April no more water…
😓"  Dee, a vibrant young woman who was our tour guide, is expecting her second child within the next few months.
I understand plans are being made for desalination plants, and some water will obviously be transported in, but that will still leave a massive shortfall. The planning has come too little, too late for the Cape and their experience might soon spread to other major cities around the world.
Think of Los Angeles, a city of 13,000,000 built in a desert area never intended as a massive population centre. In that city, citizens consume 230 litres per day, about the same as Canadians, yet in doing so, they face a future, not unlike Cape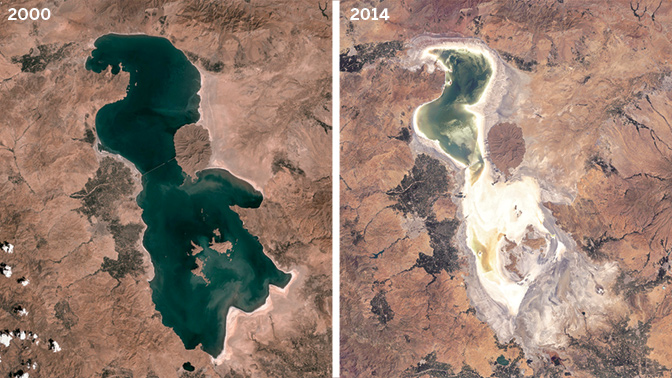 Town. Like dozens of other major cities around the world, LA has no plans as to how they will deal with this approaching catastrophe.
In the last century, LA built the giant Aqueduct, water from the Owens River in the Eastern Sierra Nevada Mountains but in the process drained Owen Lake (photo right). It served the cities needs in the last century, but in the face of unrestrained development, they also drained the rivers and streams that fed the lake. During LA's quest for water, they killed off small towns, large populations of wildlife and turned thousands of square kilometers of land into a dust-filled desert. Los Angeles and Cape Town could soon be sister cities.
When Australia (Melbourne and other areas) was facing a similar challenge in 2009 when we visited, they were well along the path of developing alternative sources of water including desalination plants. (Link). Not so Cape Town or Las Angeles.
Some scoff at the idea of climate change as having led to these challenges, but perhaps Cape Town (this year) and Los Angeles (in the near future) are canaries in the environmental cage. If one or both collapse because of a lack of water, we had better pay attention even if they are able to pull back from the brink. Whether it's climate change or human stupidity (probably a good measure of both), we need to change our ways and we need to prepare for the future in a more responsible way. I think we can, but it will take a herculean effort and we need all levels of government and business to help pave the way.
Paying attention to the death of canaries in a cage saved thousands of coal miners in past centuries by providing them with an early warning of danger. Cape Town, Los Angeles and other areas of the world are providing those warnings to the world today.

We need pay attention and we need to help in leading the way even though we in Canada seem to have an unlimited supply of water.
Harold McNeill
Link here to the Globe and Mail Article which lead me to write this article.
(367)
(Visited 423 times, 1 visits today)
Tags: Dinga Helena Höll, Sunaina Sharma, Samuel Chan, Suyan Yeo, Mary Kate MacIsaac, Stacey Lee Kong, Clifford Mangroo, Water Crisis, Cape Town, Esther Dunn, Garth Dunn, Lynn McNeill
Trackback from your site.