An African Adventure
---

An African Adventure/G Tours
NOTE:  Six albums of the tour photos of this adventure is now posted
on the McNeill Life Stories FB Page. One is yet to be posted.  A full post story will be added to this blog in January 2018.
Link Here to Photo Albums from Cape Town to Kruger, Karongwe
and Victoria Falls. One album yet to be posted.
Link: An African Adventure
Victoria, B.C.
One afternoon in late June, my cell phone rang.
"Hello."
"Hi, Harold, Garth here." (Nonchalantly): "Hey buddy, you interested in an African adventure?"
(…thinking…sure Garth, what's the catch? I thought we were all going Russia, right? St. Petersburg, remember?)
Garth (excited): "Guess what? I just won an all-expense paid trip for two compliments of the BC Lottery Corporation."
(…Wow…are you asking me if I want to go with you? Awesome, but what about Esther and Lynn? Don't you think they might be a little upset? No kidding, you won again, you lucky bugger.)
Garth just wins these sorts of things. Not that long ago we were at a Rotary fundraiser in Sidney when Garth won an all-expense paid trip for two to Ireland. Am I surprised? Not one bit. Jealous? Perhaps a little, but hey, it's inspiring, and it keeps these old bones moving.
Besides, Lynn and I were also winners that night in Sidney, as just when they were drawing Garth's ticket for the Ireland trip, I received a cell call from the Victoria Humane Society telling me Lynn and I were approved to take that little Shih Tzu puppy we had our hearts set on.  It was Garth who tipped us off about that puppy.
He interrupted my thoughts: "Think you and Lynn can join us?"
(…awe, not just me then… silly question. After so many shared adventures and so much fun traveling with the two of you, we couldn't let you head out to deep dark Africa without us.  Remember we did the Middle East in the middle of a war.  So here we go again as this is obviously a Dunn Deal.
Harold: "For sure Garth, let's look at the numbers. Have you told Esther?"
Garth:  "Not yet."
While Mr. Lucky (Garth D.) picked up his trip through an online lottery, I didn't feel totally left out as I won a similar lottery when I married Lynn. She' my Ace in the Hole for, as many of you know, she is a well-connected Travel Consultant whose Best Bets have never failed the Dunn's, McNeill's or other clients over the past several years. Was there ever any doubt our new travel plans would merge with the Dunn's?
1. Going off the Grid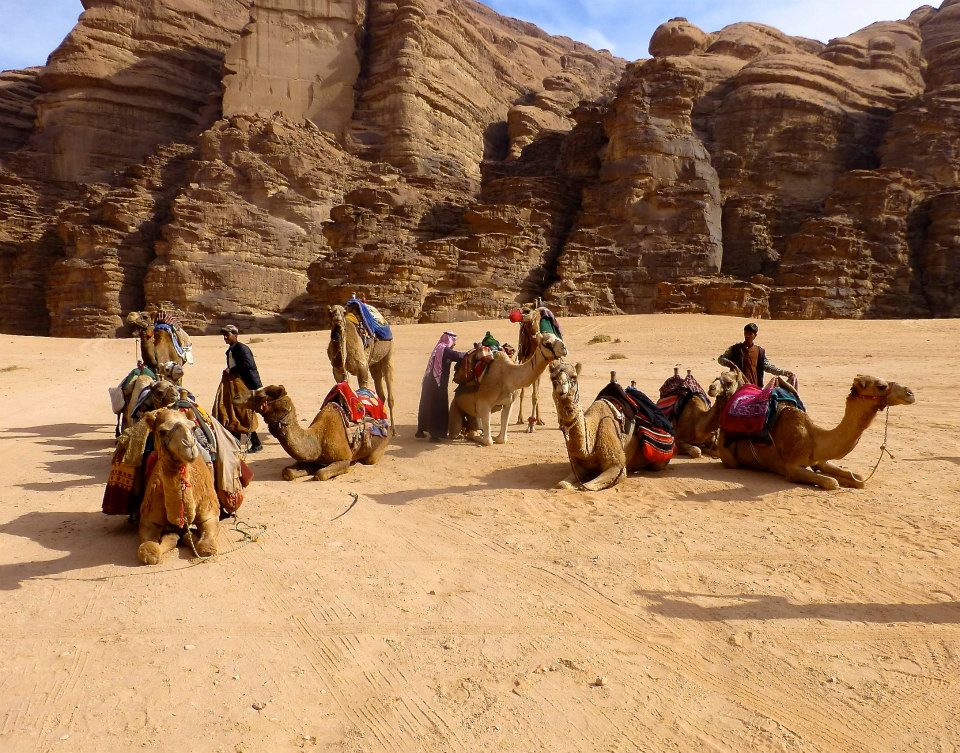 Jordan (2015): Small groug tours offer the best chance for an off the grid tour. In te photo above, a camel ride awaits Garth, Esther, Lynn and Harold as we head to at Bedouin Camp in the Wadi Rum desert (full set of photos).
As in our other small group tours — the Mediterranian/Middle East/Suez Canal with Oceania, and Cambodia/Viet Nam/Mekong River with Uniworld — National Geographic provides exciting, close up and personal tours with local guides who know their business and the people whom we shall visit. The ability to move away from the regular tourist routes provides a unique opportunity to gain a deeper understanding of the local culture and customs as we found when travelling the backwaters of the Mekong River.  Even when travelling through the heart of Europe we often found ourselves well off the beaten track.
2. First Stop Pre Tour Extension: Cape Town

Over our first few days in Africa, we will enjoy the delights of Cape Town, the Legislative Capital of South Africa. As a matter of interest, South Africa is among a select few nations having multiple Capitals. In South Africa, the other two being Pretoria, the seat of the President and Cabinet, and Bloemfontein, the Judicial Capital.
I wonder how it would work in Canada if we split our capital between Ottawa, Edmonton, and Montreal? Boy, that out to stir things up. What about the United States, say between Washington D.C., and Mar-a-Lago? Oh, that's already being done you say? Fair enough, it seems to work on a week-by-week basis. Now back to travel.
Also, during our visit, one of our early tours take us to Table Mountain National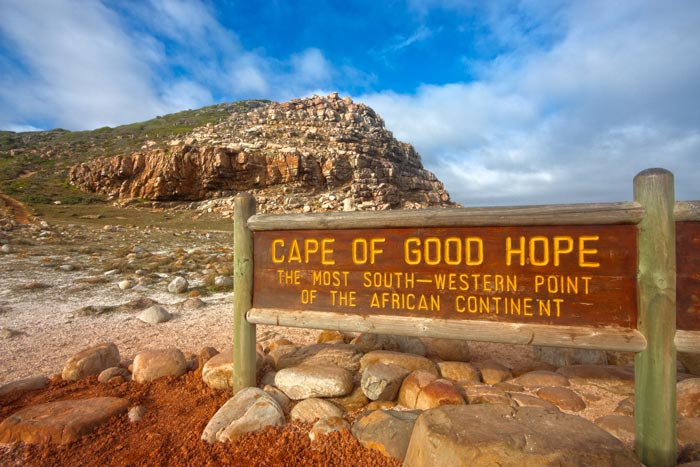 Park park which includes the Cape of Good Hope. Although Good Hope is often named as the southern tip of Africa, that is in error, as the most southerly tip is Cape Agulhas some 150km south-southeast of Good Hope. Hence, Good Hope as more often referred to as the 'south-westerly' tip of Africa.
The last time Lynn and I travelled that far south was on a visit to Invercargill, NZ (2009). While there we spread ashes of my mother, Laura Isabel Skarsen, at 46° S. There was no particular reason for spreading her ashes at that point other than in later life mom became an adventuresome soul and knew she would appreciate the gesture.
The tip of the South Island of NZ is about 1300 km closer to the South Pole than is the Cape of Good Hope at 34° S. Given Canada's Southern boundary rests along 49° N, it is evident the majority of our country is much closer to a pole than either Africa or NZ. Hey, and we even own the North Pole, don't we? However, believe that as we may, the Russians, United States, and a dozen other countries disagree.
As for Good Hope, I suppose a place called Good Hope is an ideal spot to set off on this adventure as during our Indochina travels, our companion, Garth, dodged a bullet as upon his return he was waylaid for a few months for a little repair work to the old ticker. Now that he is again fit as a fiddle and back to those 10k walkabouts, he will be called upon to set the pace for our upcoming adventure.
3. Johannesburg and Kruger National Park

After a few days in Cape Town, we head north to Johannesburg where we prepare for a six-day land cruiser/camping/hiking visit to Kruger National Park and surrounding game reserves. It's by no means raw back-country backpacking, but we do get to experience the outback in 4 X 4 Land Cruisers with pre-set camps along the route.  We are heading out in late spring, so the temperatures are still moderate and the verdant countryside filled with migratory birds. Big game, is a little harder to locate because of the lush vegetation, but I'm sure our tour guides are well aware of the best sighting locations.
4. Victoria Falls, in the southern heart of Africa.

Upon returning to Johannesburg, we head for the southern central core – the juncture of Namibia, Botswana, Zimbabwe, Angola, and Zambia – the very spot where a gentleman by the name of David Livingstone, first set European eyes on the majestic Victoria Falls.
Who could forget the immortal line uttered by Henry Morton Stanley after finally tracking down the good Doctor on the shores of Lake Tanganyika: "Dr. Livingstone, I presume". A simple greeting to be sure, but one that survived the vagaries of time. Much water has flowed over those falls since Dr. Livingstone first discovered the majesty and mystery of that dark, secretive continent.
As it is well established the human race began its long trek to the present day from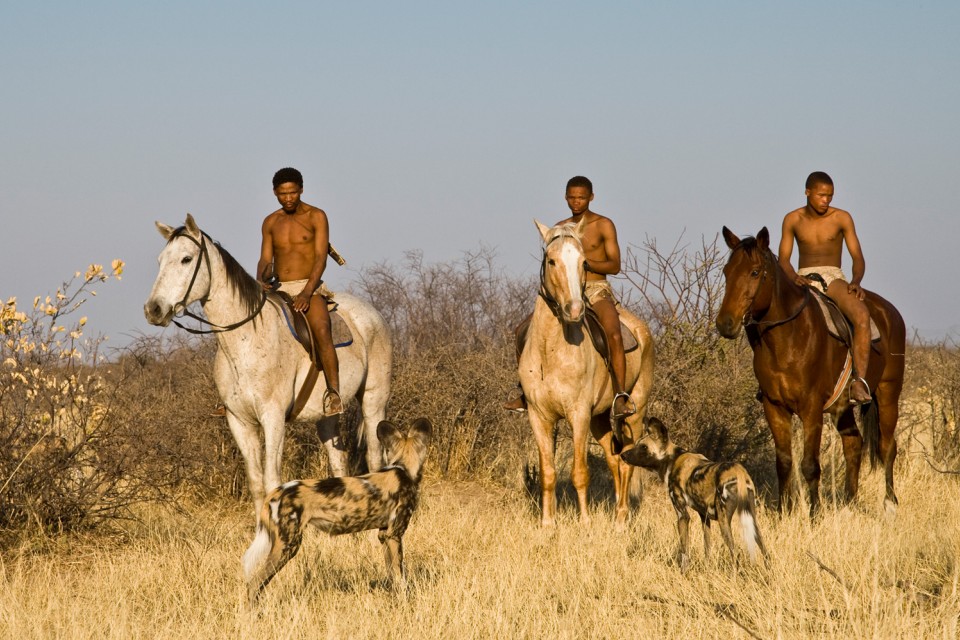 the core of Africa (Ethiopia I think), one has to wonder how the African people
might have fared had they been left to their own devices rather than the social systems and religions imposed by colonial powers? Perhaps the Bushman of the Kalahari, into whose territories we shall intrude, might have set the standard for peace and goodwill that was, for the most part, absent among nations whose primary goals were to colonize, subjugate, and plunder.
As I have gone political again and with Canada celebrating our 150th anniversary,
I wonder why it is we have wiped from our history the fact this geographic
territory we now claim as our own, was originally claimed and settled over a 12,000 year period before the Nordic, British, French and others even knew the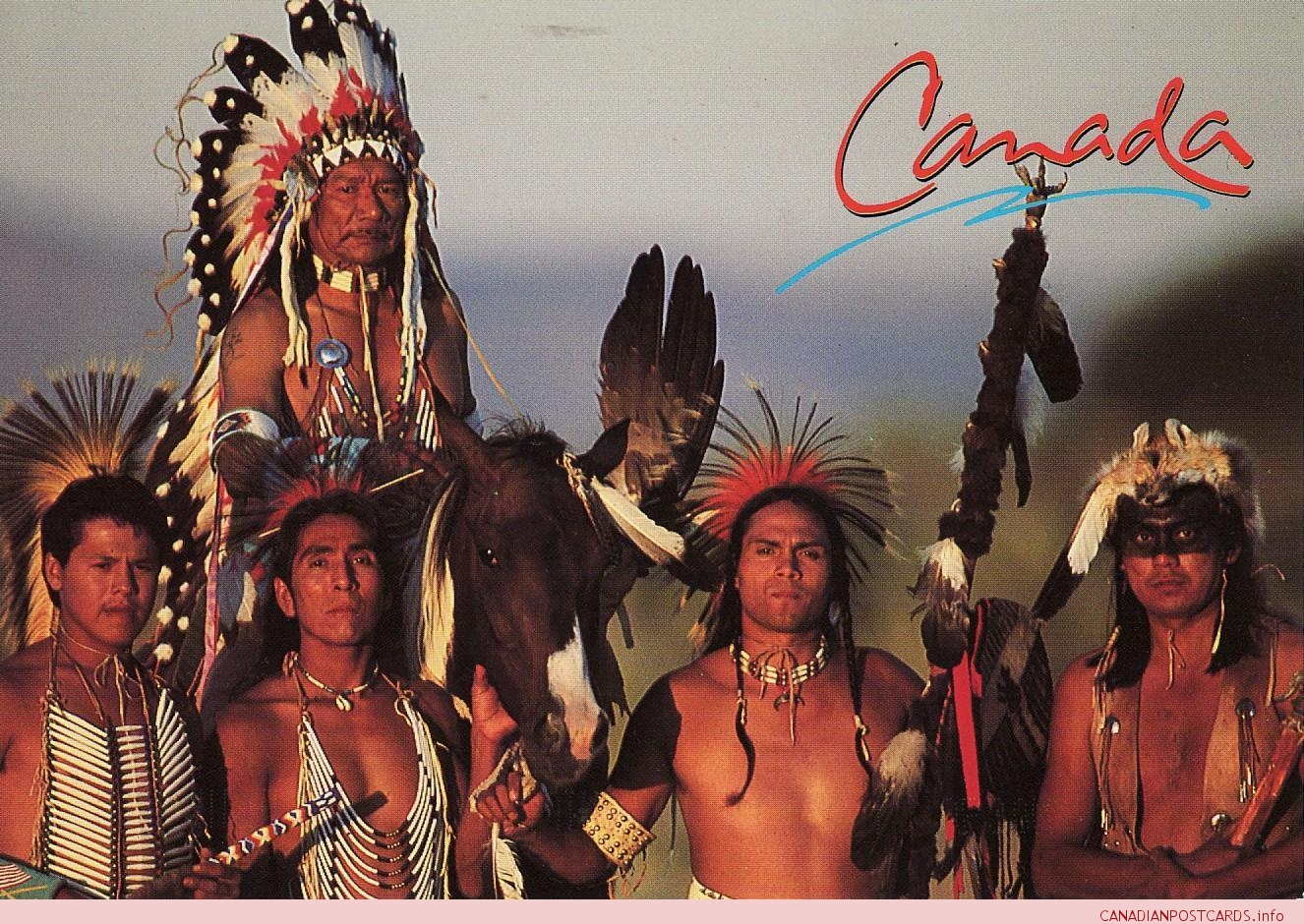 earth was round. As the old saying goes, "people in glass houses…"
Video: The First Canadians
Given I won't likely be able to resolve these issues, the opportunity to visit such a unique area of the world and being able to learn (first hand) about the people, it impossible to turn away. Also, as a bit of salve on those old wounds, background reading and information from others, suggest National Geographic Journey's/G Adventures, to be extremely sensitive to the local people and places upon whose lands we will intrude.
As time and internet connections permit, we shall keep you posted as to our progress across part of Africa and if you have any questions about the best way to put together your next adventure (perhaps you could join us on a trip to Africa). Just give "Travel Lynn" (TM pending) a call.
Cheers
Harold
Area Maps and Web Sourced Photos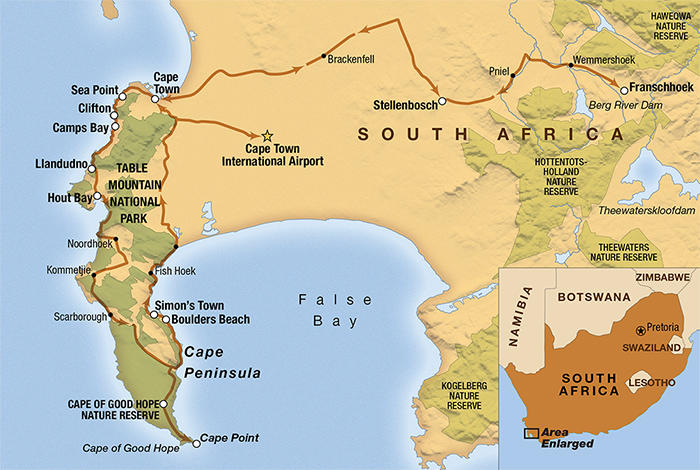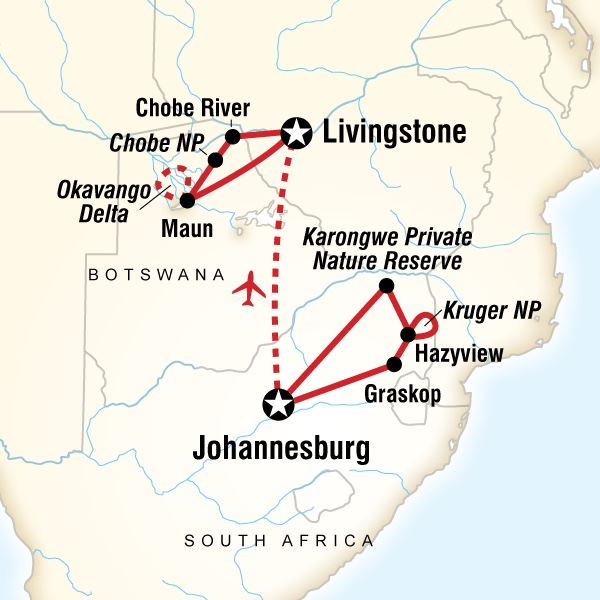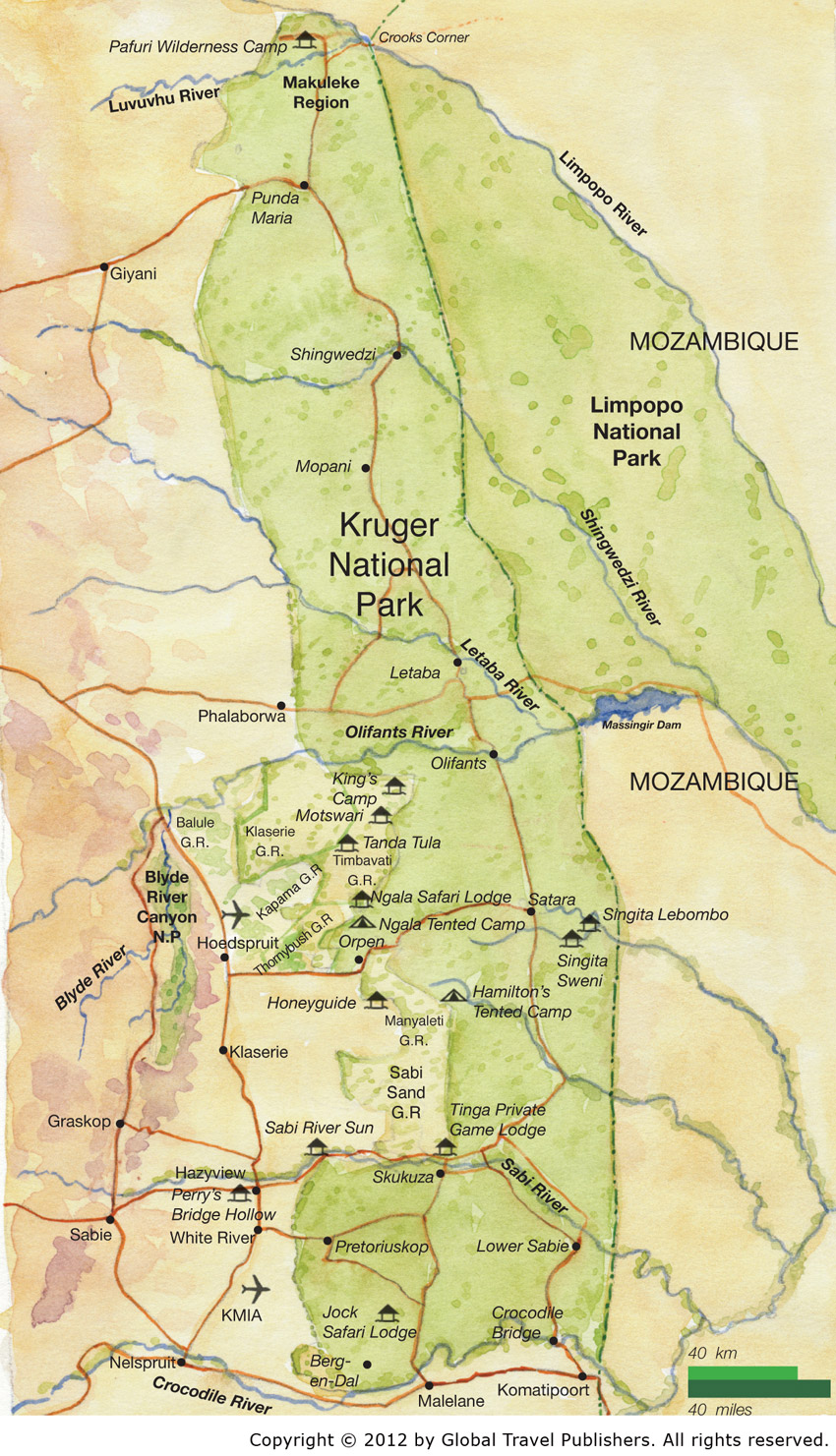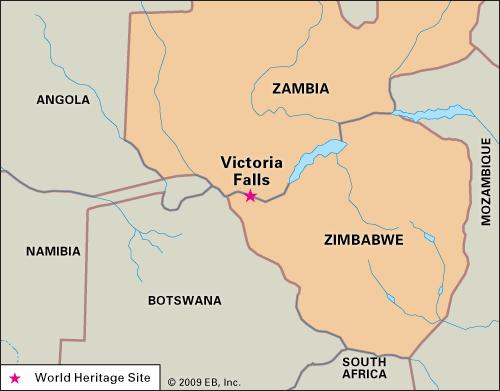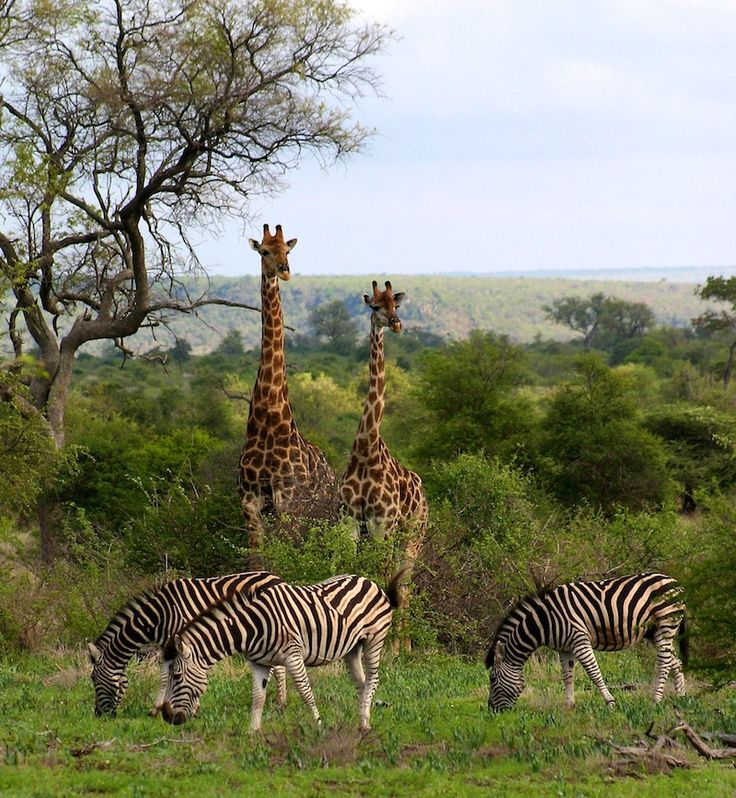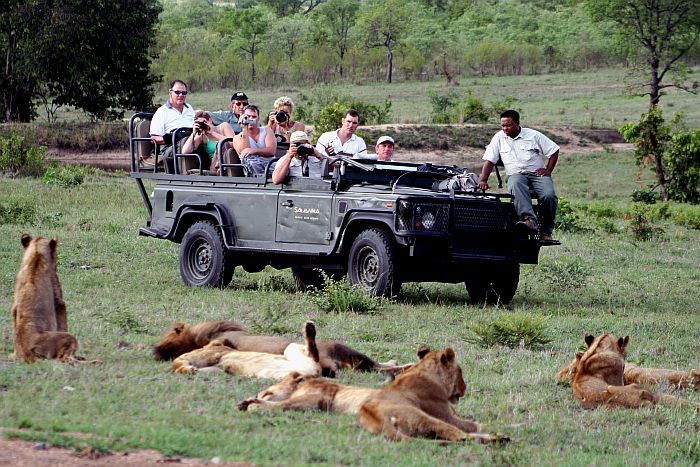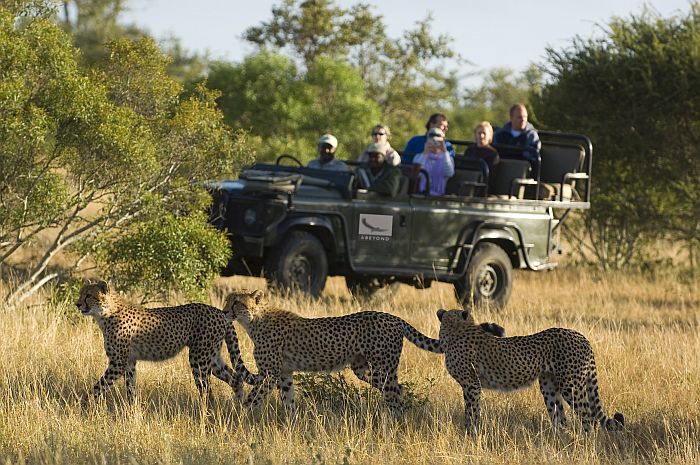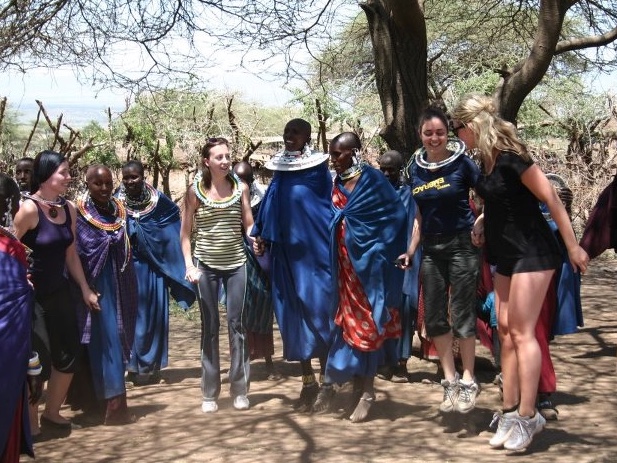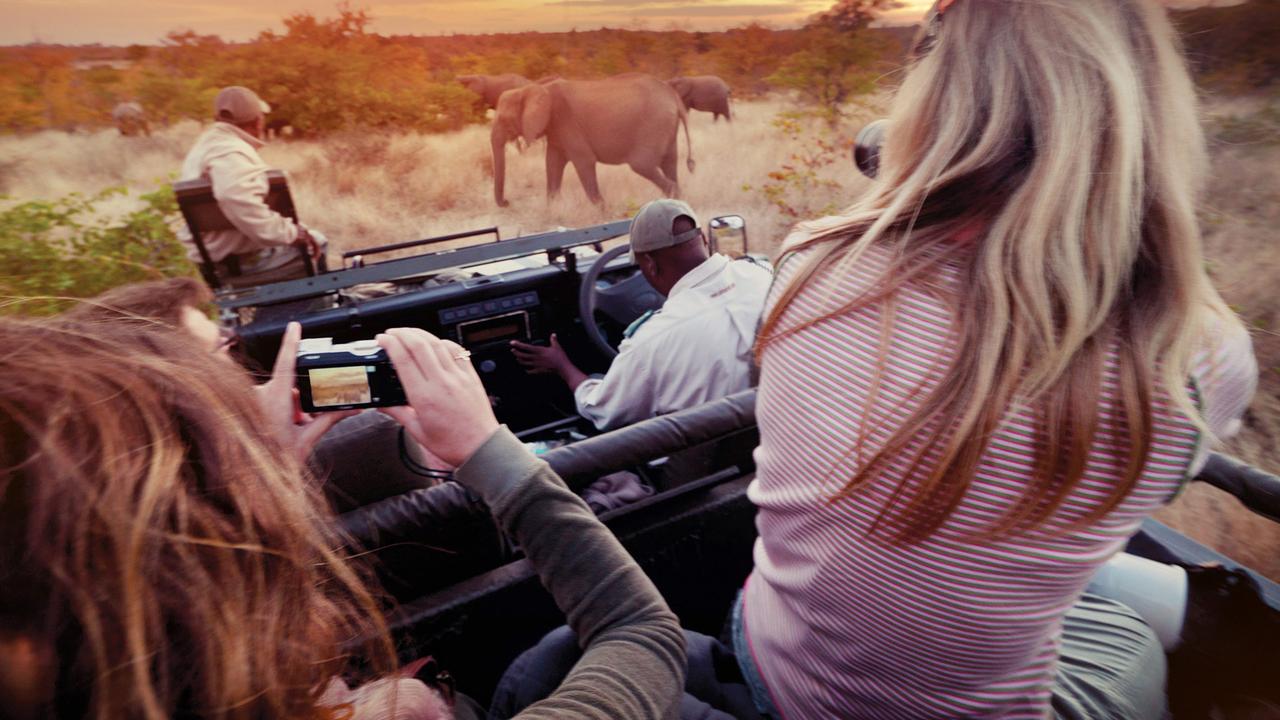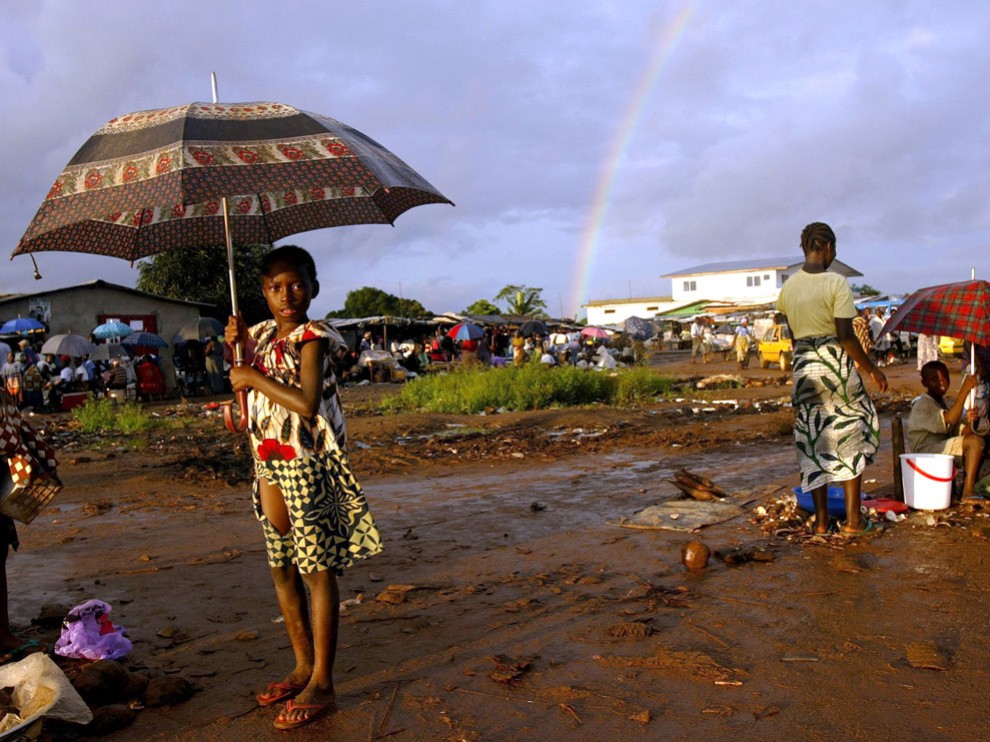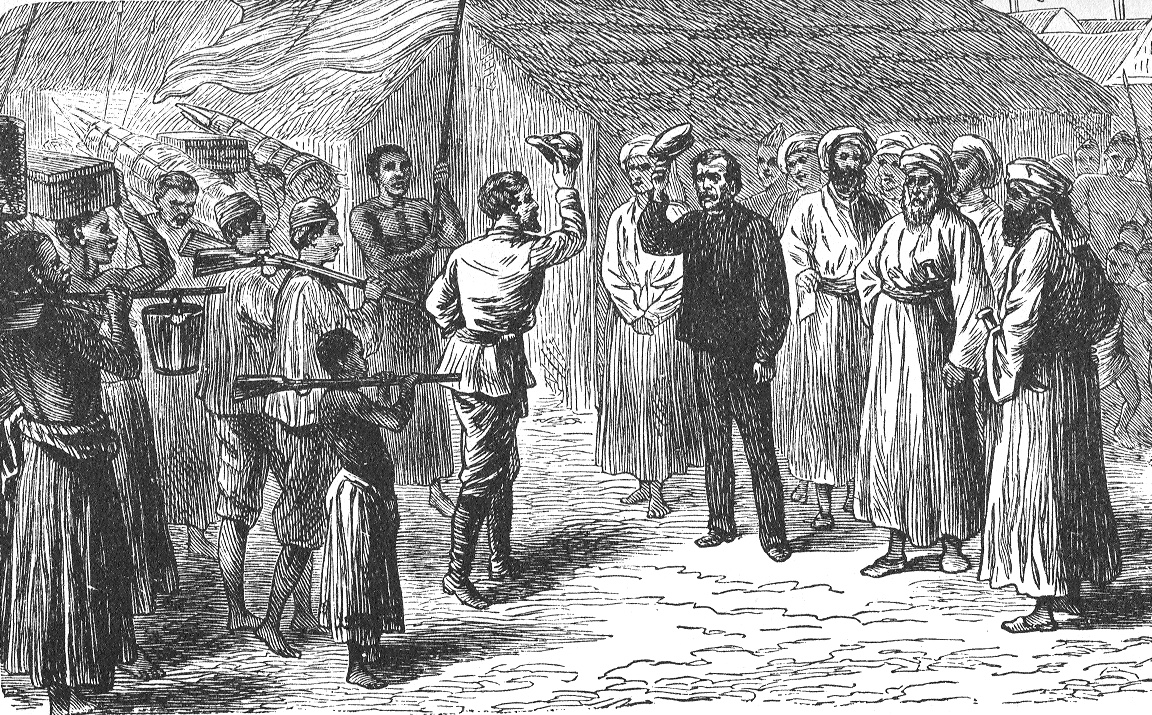 Henry Morton Stanley meets Dr. Livintstone
(557)
(Visited 618 times, 1 visits today)
Tags: National Geographic Adventures, G Tours, South Africa, Cape Town, Johannesburg, Kruger National Park, Victoria Falls, Dr. Livingstone, Cape of Good Hope, Henry Morton Stanley, Esther Dunn, Garth Dunn, Harold McNeill, Lynn McNeill
Trackback from your site.