A South American Adventure
---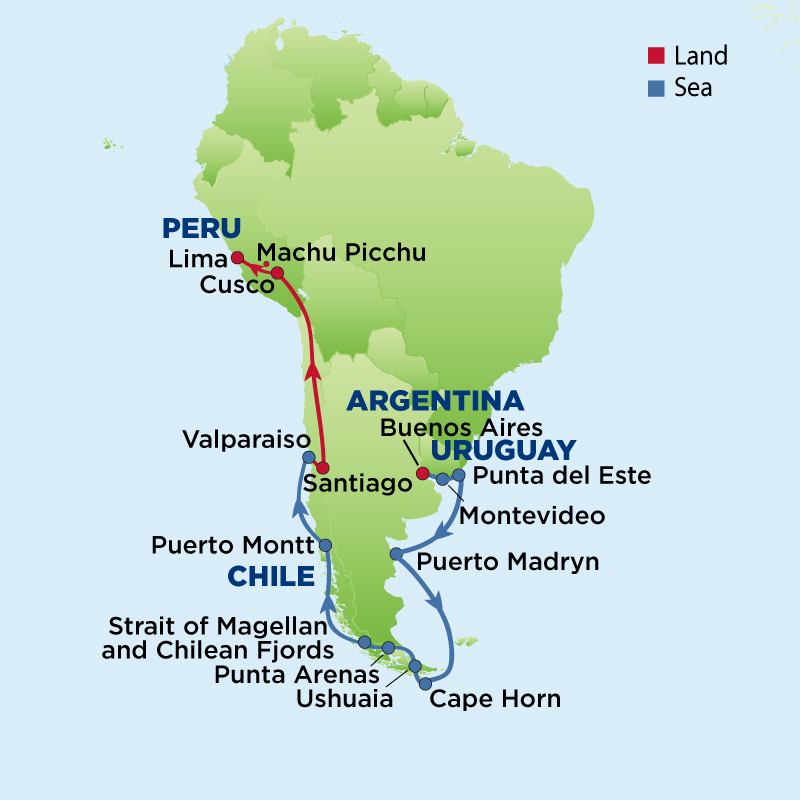 South America: From the Pampas of Argentina to the Peruvian Andes and
Machu Picchu: A tour of south central, South America
For a representative series of photos,  Link Here)
(Note: The Falklands Islands is included on the tour, but was not included in the above map – reference the photo series for a second map)   
Update:   February 25, 2019.  We are now back in Canada and the process of writing several short posts about our experience is underway.  The post will not be written in chronological order.  A list of links will be added here:
Peru, A Different Perspective: Includes 12-minute slideshow of photos taken through the windows of planes, trains, and automobiles.
Peru and the Inca: Back to the Future: Compares the science of the Inca to that taking place in the University of Victoria today.
South America: A Long Day, a Hard Life:  Comparisons between South America and Canada
The Falkland Islands: Our Perceptions of the Islands.
Original 
Looking for something exciting to kick off the New Year in 2019? Yes? Well, we invite you to join Garth and Esther Dunn, Lynn and Harold McNeill and a host of like-minded adventurers on a 3-4 week air, sea, coach, and rail tour of south-central South America and the Falklands. Highlight – Machu Picchu!
We kick off our travels with a few days in Buenos Aires , a 15th-century Spanish city providing a limitless array of tourist attractions. It is your choice of how long you wish to spend in the city and surrounding area before joining Princess Cruise Lines – Star Princess on January 31, 2019, as we begin a 14-day jam-packed cruise which will take us from the Atlantic to the Pacific via Cape Horn (see tour itinerary in the footer below).
During our time at sea, our first stop will be Montevideo, followed by the Falkland Islands, site of the 1982 dust-up between Argentina and England. Departing the Falklands, we will make several stops and Island water tours, as we round the Cape – that infamous stretch of water that has defeated so many sailors and ships over the past 500 years.
Upon entering the south-easternmost reaches of the Pacific, we cruise north along the West Coast of Chile, arriving in Santiago on February 14. Here, we bid farewell to our fair Princess and, following lunch and a short site-seeing tour of Santiago, board our flight to Lima, Peru.
Overnighting in Lima, a new day beckons as we make our way to the Lima airport and our flight to Cusco, Peru, where our land tour will begin. Following two days of acclimatization amidst the mystique and beauty of the Sacred Valley, we depart by coach, then rail, to Machu Picchu that famous 15th-century Incan Citadel named a World Heritage site in 1983. Set high atop an Andean mountain, above the Urubamba River valley, much about Machu Picchu remains a mystery to this very day.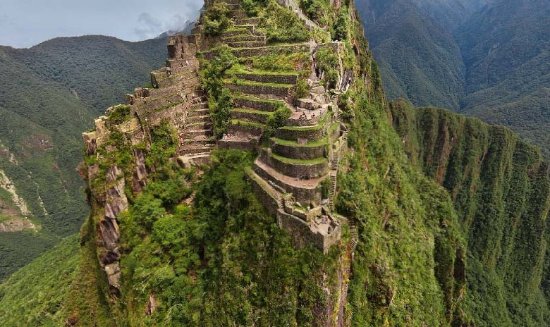 Our tour draws to an end as we embark on our return flight to Lima, departing for home on February 20th (unless,that is, you extend your stay in Chile or complete your adventure with a visit to the awe-inspiring Galapagos Islands). This incredible cruise/tour promises an unforgettable journey, as you revel in this unique and rivetting destination – host to much of the world's raw and natural beauty.
It will be mid-summer in the southern hemisphere, as we travel from the sub-tropical regions of Argentina and Peru to the chillier climes of Cape Horn, an area heavily influenced by the Great South Sea of Antarctica. As a point of orientation, Ushuaia, the southernmost town in the world, at 54.80S, shares a similar latitude with Fort Simpson and Fort Saint James in British Columbia, both of which are situated at 54.40N,.
Join us on this adventure of a lifetime.  Celebrate 2019 as your year of discovery!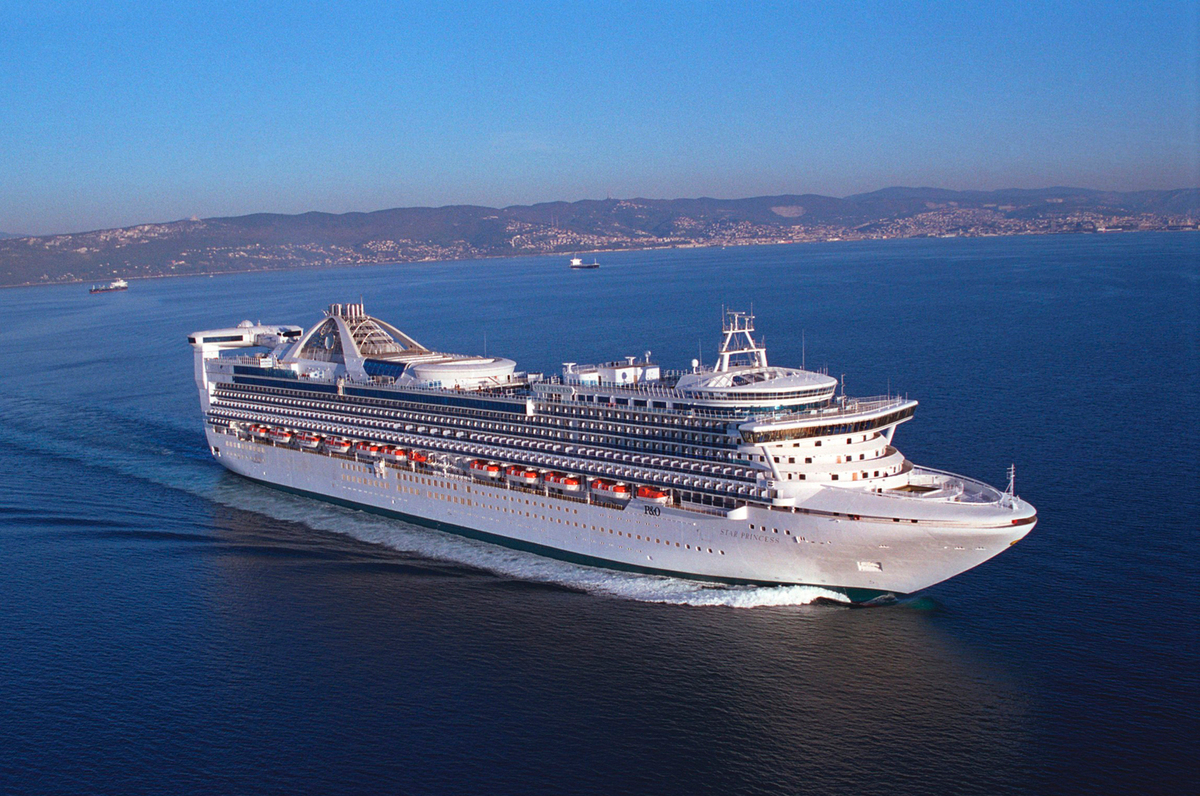 Star Princess Itinerary: South America, 2019
Jan 28. Three Day Pre-Cruise Tour of Buenos Aires and area (optional)
Jan 31 Buenos Aires
Feb 2 Montevideo
Feb 4 Puerto Madryn At Sea
Feb 6 Falkland Islands (St Tender Required Wheelchair Access
Feb 7 Cape Horn
Feb 8 Scenic Cruising Ushuaia
Feb 9 Punta Arenas
Tender Required Wheelchair Access Limited
Feb 10 Amalia Glacier Scenic Cruising
At Sea
Feb 12 Puerto Montt
Tender Required Wheelchair Access Limited At Sea
Feb 14 Santiago (San Antoni Vendor Information Luggage Information Coach: Ship To Airport Santiago Sightseeing Lunch
Feb 14 Air: Santiago To Lima
Transfer: Airport To Hotel
Dinner
Lima Accommodations – 1 Night Breakfast
Feb 15 Transfer: Hotel To Airport Air: Lima To Cusco
Lunch
Coach: Cusco To Urubamba Pisac Market
Dinner
Feb 15 Sacred Valley Accommodations – 2 Nights
Breakfast
Ollantaytambo Tour
Coach: Ollantaytambo To Chincheros Chincheros Sightseeing
Lunch
Coach: Chincheros To Urubamba
Dinner
Breakfast
Rail: Ollantaytambo To Aguas Calientes Coach: Aguas Calientes To Machu Picchu. Machu Picchu Sightseeing
Lunch
Dinner
Feb 18 Machu Picchu Accommodations – 1 Night
Breakfast
Machu Picchu Sightseeing
Walk: Machu Picchu To Aguas Calientes
Rail: Aguas Calientes To Ollantaytambo Coach: Ollantaytambo To Cusco
Lunch
Cusco Sightseeing
Dinner
Feb 18 Cusco Accommodations – 1 Night Breakfast
Transfer: Hotel Feb 19 To Airport
Air: Cusco To Lima
Transfer: Airport To Hotel
Lima Sightseeing
Farewell Dinner
Lima Accommodations – 1 Night Breakfast
Feb 20 Transfer: Hotel To Airport
We may add a four day G Adventure tour to the Amazon River (available as a separate tour).
For tour reservations, contact Lynn McNeill at  Expedia Cruise ShipCenters, Sidney, B.C.  Cell: 250-893-1033 or 250-656-5441 or email: lynnmcneill@cruiseshipcenters.com.
(855)
(Visited 875 times, 1 visits today)
Trackback from your site.