---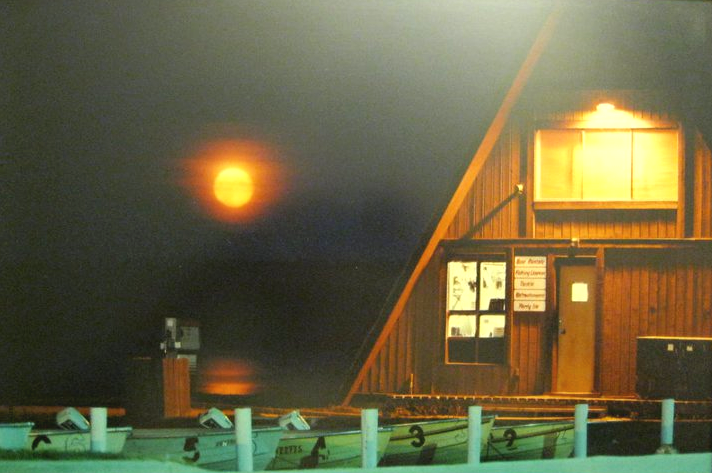 Photo: Copy of framed photo in the dining room at the home of my sister Louise and her husband Frank Yochim. This is Franks Cold Lake Marina as it looked in the late 1960s after being moved to the Main Dock. For thirty years my brother-in-law, along with members of the family operated the Marina and following his retirement, his son Lorin Yochim took over for several years before heading out to explore the world.
Link to Next Post:  DHC-3 Fish Attack.
Link to Last Post:  Monster Fish
Link Back to Adventures Index
Big Kinosoo:   First Half of the 1900s
Photos: Mr. Labatt, left, and Mr. Z.A. Lefebvre, with three monster trout caught in Cold Lake between 1915 and 1918. It is not hard to imagine there were, and still are, fish larger than these in Cold Lake.  Pictures were copied from "Treasured Scales of the Kinosoo", a compilation of the history of Cold Lake by Laura Dean Skarsen.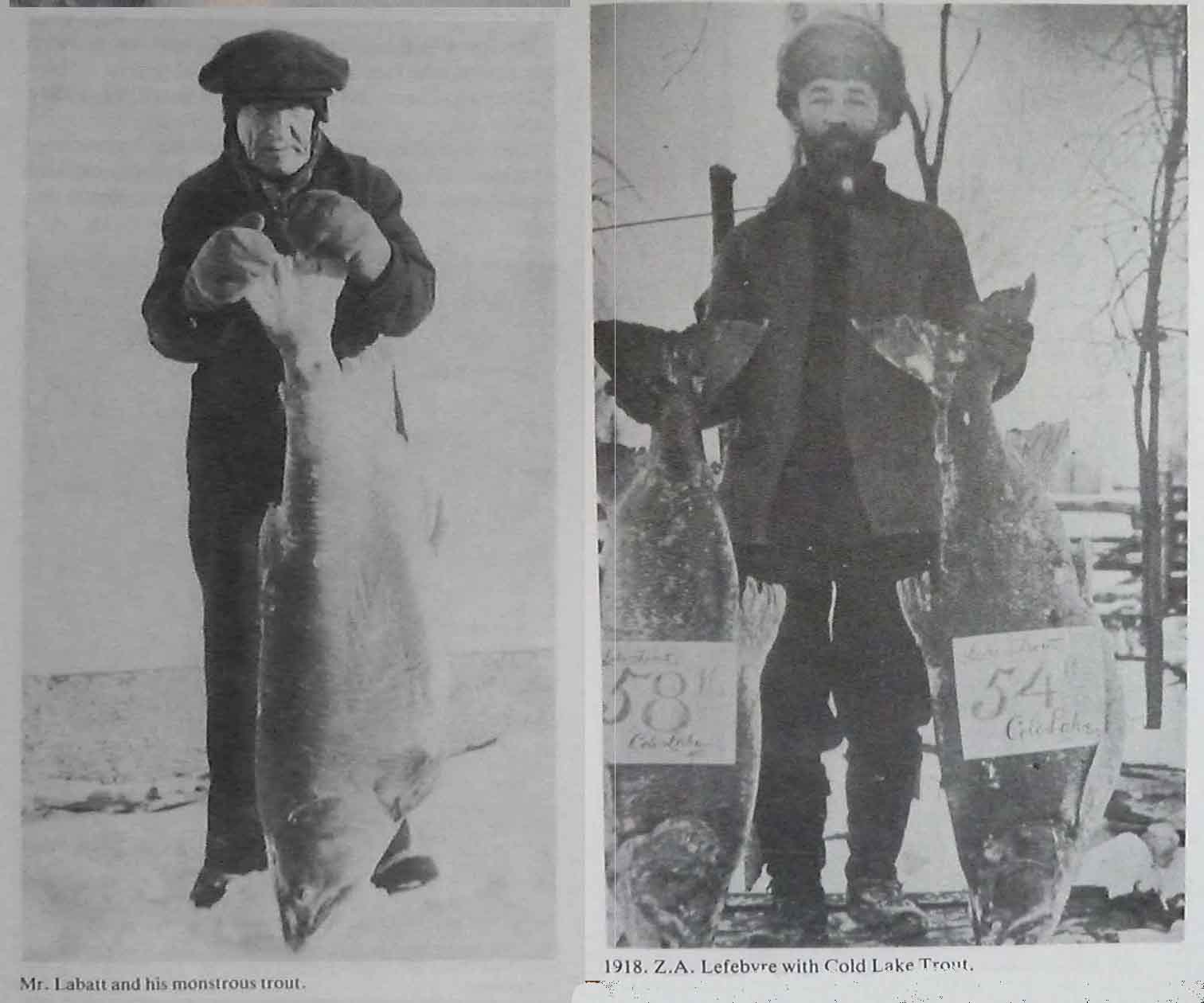 The Rush is On
Many who arrived in Cold Lake early in the 20th Century to take up the search for the Big Kinosoo, decided to stay. Many became trappers, loggers, farmers, cattlemen, while others opened businesses in order to raise money to continue their search for the big fish. In their search they caught many other big fish, but never the Big Kinosoo. He was, by all accounts, one very elusive fish. By the middle of the century, many new residents were taking jobs building the new Canadian Forces Air Base west of town. Still later, hundreds of these workers accepted more permanent positions when the base became operational.
(1281)
(Visited 831 times, 1 visits today)